A man has been trampled to death by a horse at a 15th birthday party that hit the headlines earlier this month after the invitation went viral.
More than 1.3 million people said they would attend Rubi Ibarra García's quinceanera in Mexico after her parent's inadvertently invited "everyone" via a public Facebook post.
Thousands of people arrived at the event in La Joya on Boxing Day, but the party ended in tragedy after guest Félix Peña stepped into the path of an amateur horse race.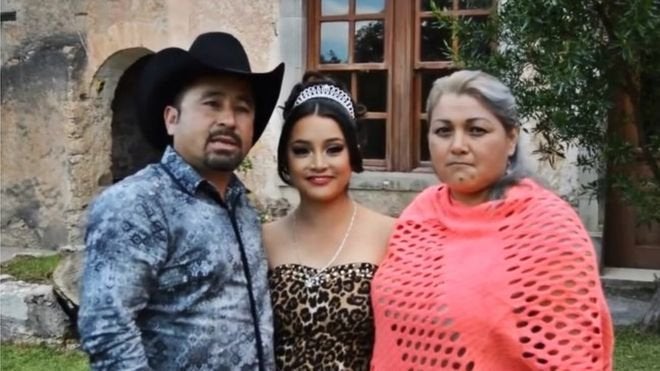 A video from the party shows the 66-year-old lying unconscious after rolling in the dust kicked up by the horses, the BBC reported.
Peña is reported to have died on the way to the hospital, while another woman is also said to have been injured during the race.
Rubi's father had offered a 10,000 peso prize for the winner of the race, a tradition at Mexican parties.
Peña had appeared on Mexican TV vowing to win the race after the party was announced.
He told a local broadcaster: "I'm not doing it for the prize money, I'm doing it for the fame and the glory."
The Times also reported that journalists had to be asked to move away from 15-year-old Rubi at the party after forming a "scrum" around her.
However, her father stood by the invitation, insisting he would not turn any away.
To date, the video has been shared more than 800,000 times and prompted countless memes and parodies - including one by comedians on Mexican TV.
Popular in the Community