The MailOnline columnist wrote: "22 dead – number rising. Schofield. Don't you even dare. Do not be part of the problem. We need a final solution. #Machester."
Hopkins hastily deleted the tweet, changing "final" to "true" and corrected the spelling of Manchester – but not before it had been noticed and screen-grabbed by several sources.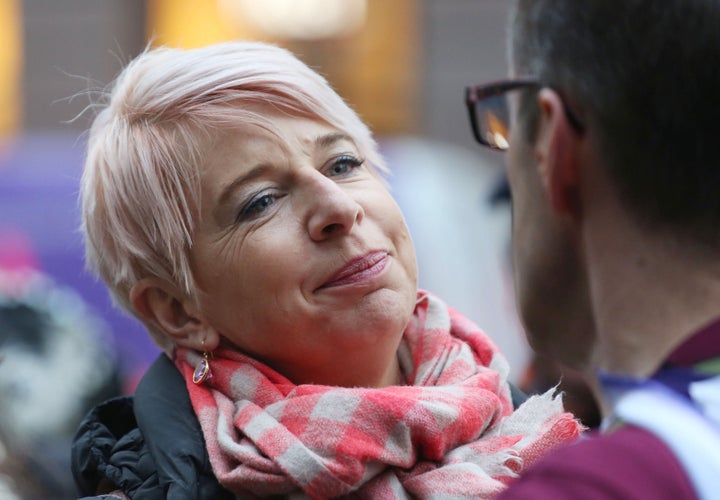 The original comment has been interpreted by some to refer to the Wansee Conference held in January 1942, attended by high-level Nazi party and German governmental officials where the decision was taken for a 'Final Solution to the Jewish Problem'. What followed were mass killings at death camps in Auschwitz, Treblinka and Sobibor.
Hopkins responded to queries about the revision, claiming: "I stand by my tweet. I find the typo disrespectful to the survivors of Manchester."
But commentators were quick to brand the mother-of-three a "Nazi" and accused her of calling for a mass genocide. Political activist and commentator Owen Jones called for a boycott of LBC until Hopkins is sacked.
He wrote: "LBC depends on guests to function. Until they sack Katie Hopkins we should all boycott all interview requests. Enough is enough. A national radio station is employing someone who calls for genocide. Don't say 'just ignore her, she'll go away', because she won't."
Writer George Monbiot tweeted his support: "I agree. @LBC, please don't ring me until she's gone."
Others joined calls to LBC to take her off the air and HuffPost UK has sought comment from the radio station.
Sandra Pickering said she had reported Hopkins to the police, while David Smith wrote: "Have seen tweet(s) from Katie Hopkins. Have reported her to Met Police. UK tweeps may wish to consider doing the same." A spokesman for the force confirmed a complaint had been received and that the allegation was being reviewed and assessed by specialist officers.
Jordanian Zeid Ra'ad Al Hussein urged authorities in the UK to use the law to clamp down on "vicious verbal assault on migrants and asylum seekers in the UK tabloid press", adding: "The Nazi media described people their masters wanted to eliminate as rats and cockroaches. This type of language is clearly inflammatory and unacceptable, especially in a national newspaper."
Hopkins was reported to the Met three days after the article was published by Society of Black Lawyers chairman Peter Herbert, who complained her words were "offensive" and "xenophobic."
The Special Enquiry Team of the Homicide and Major Crime Command investigated, but six months later Hopkins revealed she had been given the all clear. She told MailOnline: "I will not and will never apologise for standing up for what I believe in.
"I find it surprising that at a time when police are so undermanned they can't afford to turn up to burglaries or find cars after a crash, they think a woman with an opinion is their highest priority.
"I am grateful Scotland Yard enjoys my writing but I would encourage them to focus their energies on those who present a real threat to this country which I love."