A 23-year-old man has been arrested in connection with the Manchester bomb attack, Greater Manchester Police said.
At least 22 people were killed and a further 59 were injured after a suspected suicide bomber struck an Ariana Grande concert at Manchester Arena on Monday night. Police have confirmed a number of children are amongst the dead and injured.
It is believed a lone male attacker, who died in the blast, was carrying an improvised explosive device which he detonated in the foyer area of the Arena at around 10:30pm.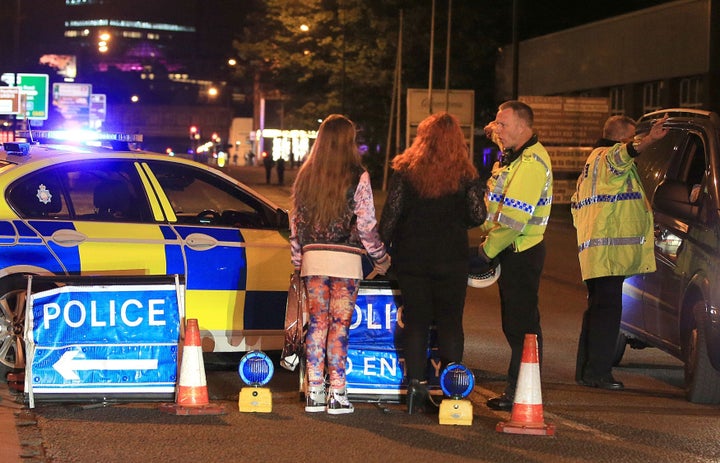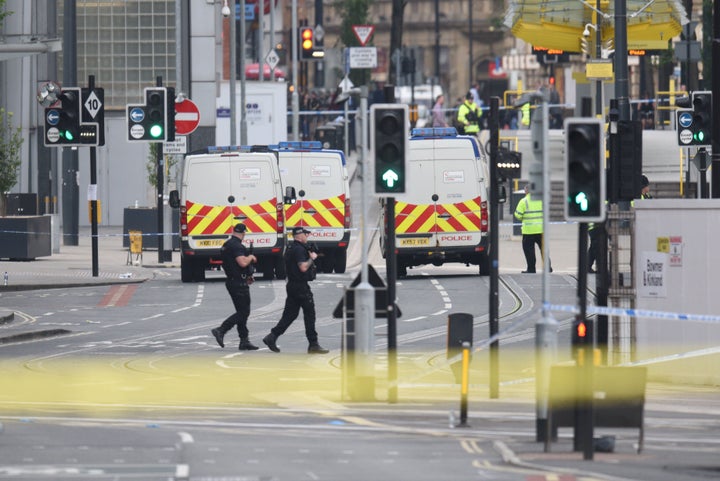 US media have named the suspected attacker but UK authorities have yet to issue official confirmation. The Islamic State terror group has claimed responsibility for the attack.
The director general of MI5 Andrew Parker condemned the bombing as "disgusting" and said the security service remains "relentlessly focused, in numerous current operations, on doing all we can to combat the scourge of terrorism and keep the country safe".
Footage posted on social media shows people fleeing the 21,000-capacity venue screaming and panicking, and the area around the arena was soon swamped with police and emergency services.
Chief Constable Ian Hopkins of Greater Manchester Police said: "This has been the most horrific incident we have had to face in Greater Manchester and one that we all hoped we would never see."