Manchester has been named the third happiest city in the world, according to a recent survey by Time Out.
It was another win for the UK as Edinburgh was crowned fourth happiest city, followed by San Francisco in fifth place.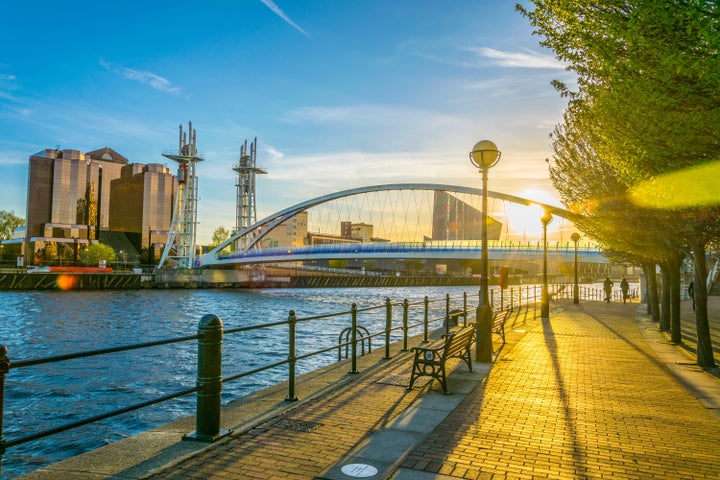 The findings were based on the percentage of respondents who said they had felt happy in the past 24 hours and formed part of a larger analysis of the best cities in the world.
Cities were judged on a mixture of factors, from food and drink to culture, happiness and affordability.
New York was crowned the best city in the world overall, followed by Melbourne, Chicago, London and Los Angeles. The Big Apple scored highly for its diversity and culture, with a staggering 91% of residents saying there is always something to do or see. It was also the second most popular city that people wanted to visit in 2019 (after Tokyo).

In second place, Melbourne ranked highly across the board for happiness, creativity, good food and live music. The city has more live music venues per resident than any other city in the world, and respondents confirmed that they are making good use of these, with one in four locals going to a concert in the past week. Meanwhile 82% said the quality and choice of dining options is unbeatable, and they are the world's second biggest brunchers.
In at number three was Chicago, which topped the list for eating, drinking, fun and happiness. In fact, it is the happiest city in the world, with 85% of residents saying they had felt content in the last 24 hours.
London, which came in as the fourth best city overall, was ranked highly as a diverse, multicultural and creative city. It's also a highly desirable city for travellers, coming in third place for the city most people want to visit – despite Brexit.
Other notable rankings include Glasgow in eight place, Manchester in 15th, and Birmingham in 24th – not a bad showing for the UK at all.
James Manning, Global Projects Editor at Time Out, said: "The cities at the top of our list are centres of diversity, diversion and dissent dotted across the world: places where anything can (and does) happen, where new ideas, delicious food and world-class art and entertainment are born every day, and where people from all corners can come together with a shared civic identity.
"Every single one of these cities should be on your travel bucket list for 2019." Noted.
The 'Happiest Cities' List

1. Chicago

2. Melbourne

3. Manchester

4. Edinburgh

5. San Francisco

6. Washington DC

7. Los Angeles

8. Miami

9. Seattle

10. Montreal

11. Birmingham

12. New York

13. London

14. Sydney

15. Toronto