The further we get into 'Maniac', Netflix's ambitious new miniseries, we're finding ourselves with a lot more questions than we are answers, with the show's twists and turns only deepening with each episode.
After five episodes, the half-way point in the show seems like an opportune moment to take stock of what has happened so far, and round up which mysteries remain unanswered...
1. Why is Owen's brother, Jed, facing trial?
In the first episode, we learned that Owen is willing to lie in order to give his brother an alibi over an accusation that has only been alluded to by his family - although their language would appear to suggest it was some class of sexual harassment or abuse.
2. What were the old problems in past runs of the trial?
Dr Fujita is determined to get things right this time, but what went wrong in the past? And is it related to Mantleray's exit?
3. Is Annie's sister actually dead?
Yes, Annie speaks constantly about her sister, Ellie, in the past tense, and has explicitly referred to her being dead on more than one occasion. In fact, we've even seen the crash that killed her (as has Annie, multiple times, thanks to her addiction to the A pill).
That being said, she also asked her dad in episode two for money to visit Ellie in Salt Lake City. And remember when one of the fellow test subjects told Annie her flashback "wasn't like she remembered it"?? Perhaps things aren't exactly as they seem.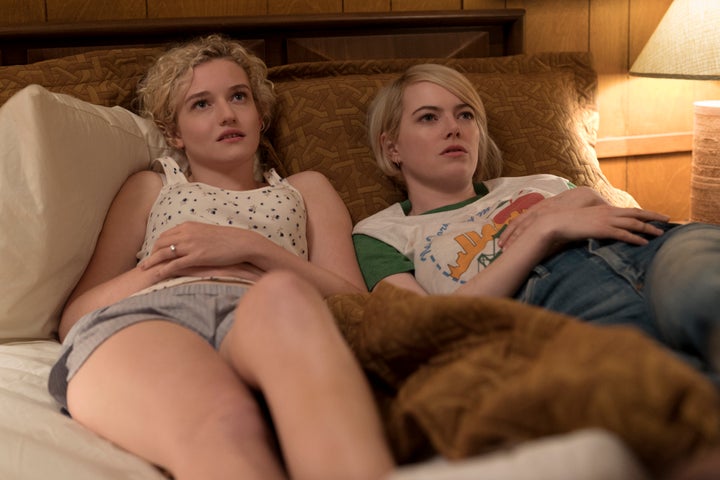 Which brings us onto our next point...
4. How reliable are these 'A pill' flashback scenes?
The test subject (you know, the woman who can't wait for the titular horse to "fucking die" in 'Black Beauty') really got us thinking about the flashbacks, and how authentic they actually are, when she said hers "wasn't like she remembered".
Maybe this is down to her misremembering a trauma, and the "A pill" bringing back to her what actually happened. But the fact we never got to see Owen's flashback, instead having it described for us verbally, was also a curious choice in episode three.
5. Who was in the car that Owen saw in his 80s "reflection"?
It takes four episodes for 'Maniac' to throw out its first fantasy sequence, recasting our two lead characters as Linda and Bruce Marino, who wound up on a madcap adventure to track down a kidnapped lemur.
What started out as a farce ended up taking a serious turn, particularly at the end when Bruce took the heat for his wife. As he dropped to his knees, Bruce (or was he back to Owen by this point?) clocked an unknown figure, at which point the episode came to a close, and in the follow-up the sequence had seemingly been abandoned, leaving us with no clue as to who the mystery figure was.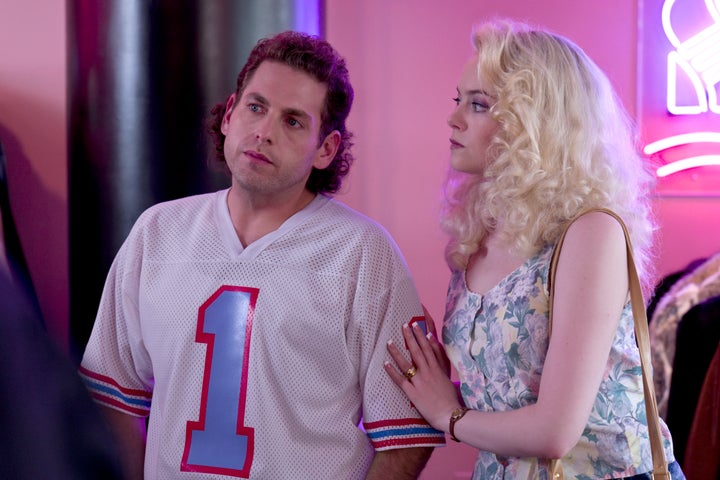 6. Who were the naked couple Owen spied when looking for the lost chapter?
We're used to 'Maniac' throwing out surprise moments that are never revisited (Annie's flatmate shaving her moustache and her dealer playing chess with an animatronic koala both spring immediately to mind), but in episode five, there was a non-sequitur that really sticks out.
Searching for the lost chapter of Don Quixote, the two were stopped in their tracks when they saw a nude couple, whose sex they apparently disturbed. No more was said on the matter, but we wouldn't be surprised if this scene hinted at something from either Owen or Annie's (or even Gertie's!) past.
7. What's the significance of 'Exactly Like You'?
At the end of episode four, the American standard 'Exactly Like You' played over the final scene - a song with so much importance that the following episode is named after it, and both opens and closes Owen's sequence.
Given we discovered how much guidance Gertie gives the séance reflection, even implanting herself into it, we want to know whether the song holds significance, particularly to her.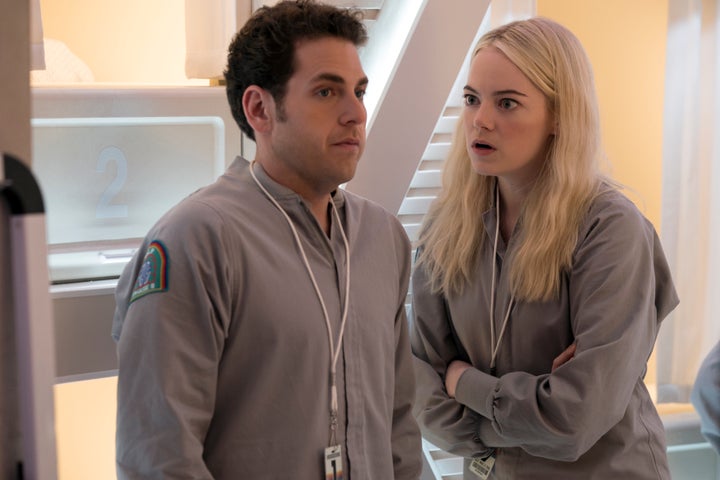 8. What did Owen's reflections mean?
At the end of episode five, Annie woke up and discussed the meanings of her reflections with Dr Mantleray. Hopefully Owen's explanations are yet to come, and we're curious to hear what he comes up with, particularly after the 80s sequence, where we saw Bruce insisting that his marriage to Linda was on the rocks, even though they appeared happy.
9. Why a lemur?
Speaking of Annie's post-'B pill' interview, Annie was asked why she thinks she conjured up a lemur for her 80s-inspired reflection, and didn't offer up an answer, instead revealing that a character in the dream was the mother of the man who killed her sister.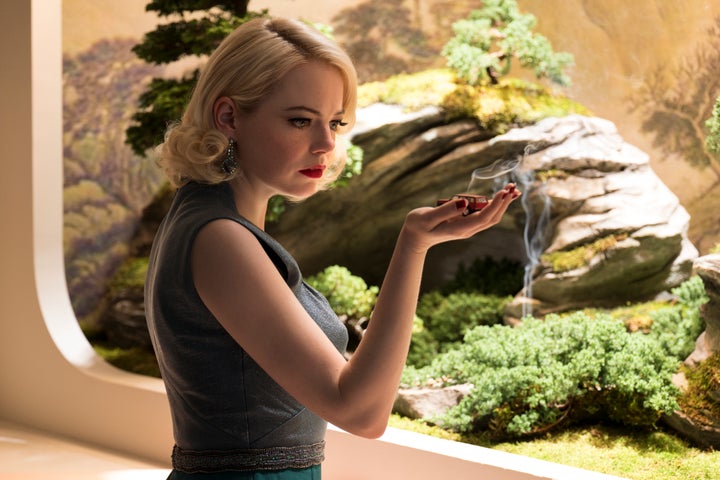 10. Should we trust GRTA?
We know she's very "depressed", but in our experience, any kind of sentient robot or computer usually spells bad news, and isn't something to trust.
Although her merging of Owen and Annie's reflections seems to be an accident caused by her "tears", anyone who'd seen any degree of sci-fi would concede that Gertie turning out to have less-than-innocent intentions wouldn't be much of a stretch.
11. Can we please have more Sally Field?
Please, please, please. Her character has flashed up in Owen and Annie's realities and reflections, and we're dying to find out more about her. That and the fact we just want to see more of Sally Field, of course.
'Maniac' is now streaming in full on Netflix.