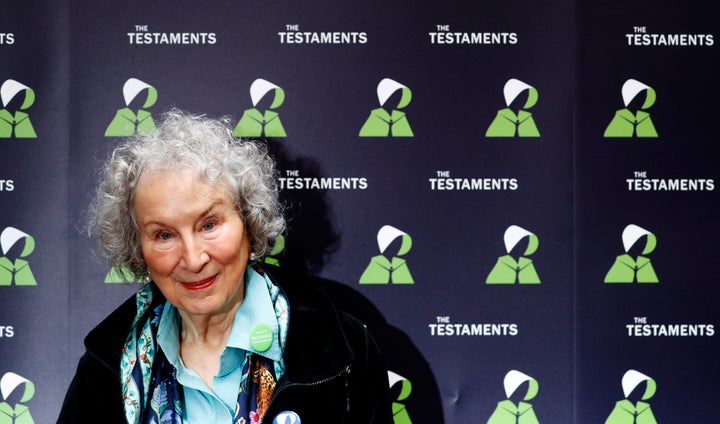 Booker Prize judges have rebelled against the rules and split the prestigious literary award between Margaret Atwood and Bernardine Evaristo.
Atwood has become the oldest Booker winner, at 79, and claimed her second win with The Testaments.
Evaristo has jointly triumphed following a shock decision to divide the £50,000 prize, despite rules forbidding this.
Final deliberations took five hours, with judges repeatedly told they were not allowed to split the prize, until they decided to make a "revolutionary gesture".
Those tasked with naming the winner "staged a sit-in", according to organisers, until their decision was accepted.
The two winners were announced at the Guildhall in London, where chairman of the jury and Hay Festival founder Peter Florence described the logic behind the literary revolt.
He said: "The more we talked about them, the more we treasured them and wanted them both as winners.
"Laws are invaluable. Rules are adapted to the circumstance.
"The only result that we were happy with was to award the prize this year to both.
"There are things they shared. They are both fully engaged novels. They address the world today."