Meet Maria Pettersson, the pilot on a mission to prove a career in aviation isn't just for men.
The 32-year-old shares photos of her globe-trotting lifestyle on Instagram. One day she's hanging out a cockpit window, the next she's sitting inside an aircraft engine turbine or operating the controls in preparation for take-off.
When she isn't working, Pettersson shares photos of herself practising yoga on some of the world's most beautiful beaches to her 126,000 Instagram followers.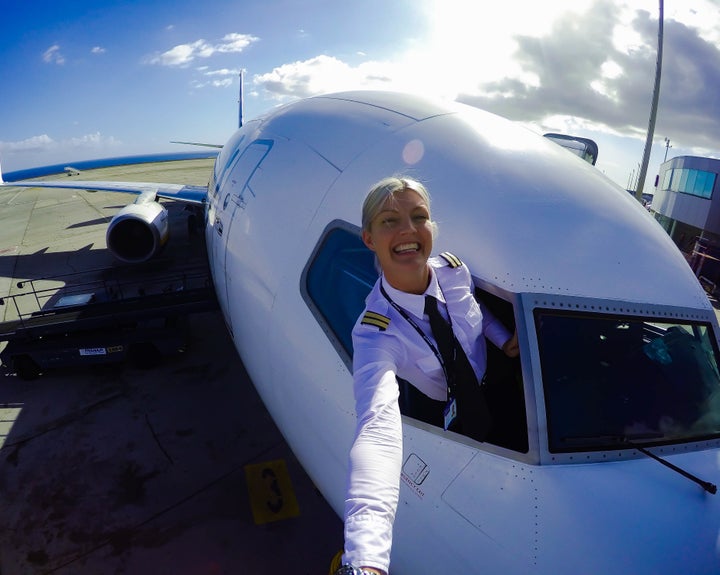 Pettersson hopes she can show others that you don't need to be a rich man in order to become a pilot.
"I never thought becoming a pilot was an option for me due to the high costs and the fact that most pilots were men," she said.
"The more I thought about it the more I wanted it and I knew it was the perfect fit for me. Have you ever had that feeling when you feel that something is just right for you? That was the feeling I had.
"I was 24 at the time. I worked hard to save for the costs of flight training and studied even harder. Hard work pays off and my dream became reality."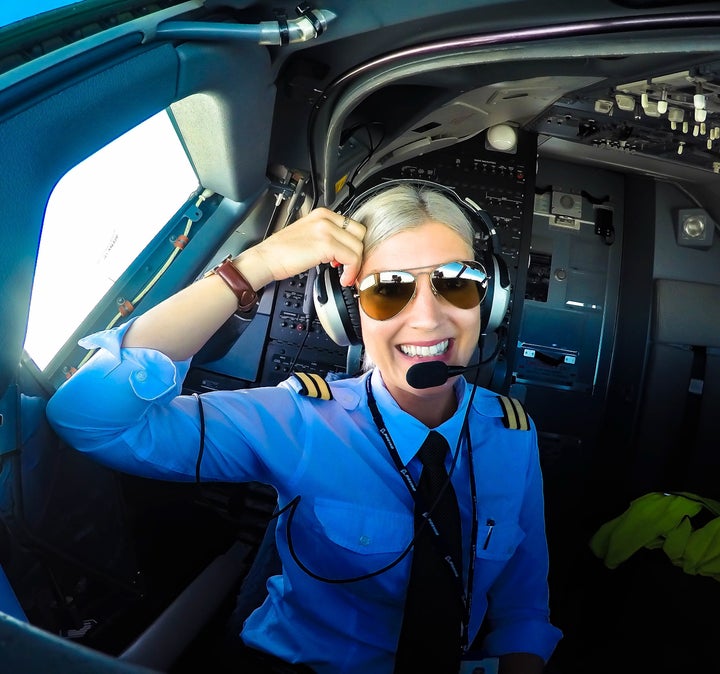 Pettersson is from Gothenburg in Sweden but now lives in Palermo in Sicily. She said she started the flight deck selfies to let her friends and family see her everyday life at work after becoming a pilot at 25.
"After posting a few aviation related photos I realised how much bigger the world of aviation really is," she said.
"There is everything from pilots, ground crew, flight spotters, flight simulator pilots- the list can be long.
"I loved the positive feedback I was getting and all the curious questions from young aviators asking about how to become a pilot or flight simulator pilots asking about a specific procedure."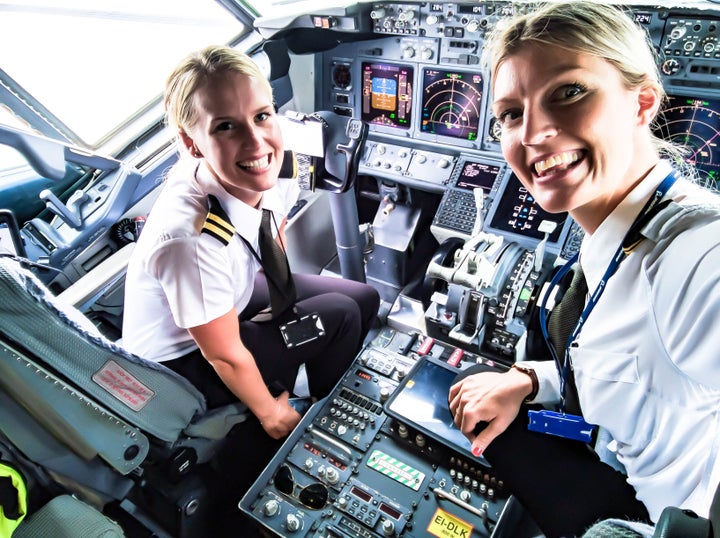 Pettersson became a commercial pilot aged 30 and regularly flies a Boeing 737 which can hold almost 200 passengers, has a wingspan of 111 feet and ranges from 102 feet to 138 feet in length, but she's not fazed by this mighty machine.
"Actually now, when flying into airports like Rome, Fiumicino where we share runways with the big birds like Boeing 777 or Airbus 380 I don´t feel that big anymore," she said.
"We are just a baby in comparison but I remember sitting in my Cessna 172 next to a Boeing 737 and the 737 seemed huge.
"I remember talking to a friend who is a 737 pilot and he said 'but it only takes just almost 200 passengers'.
"Two hundred only - are you crazy? My Cessna takes a maximum of four."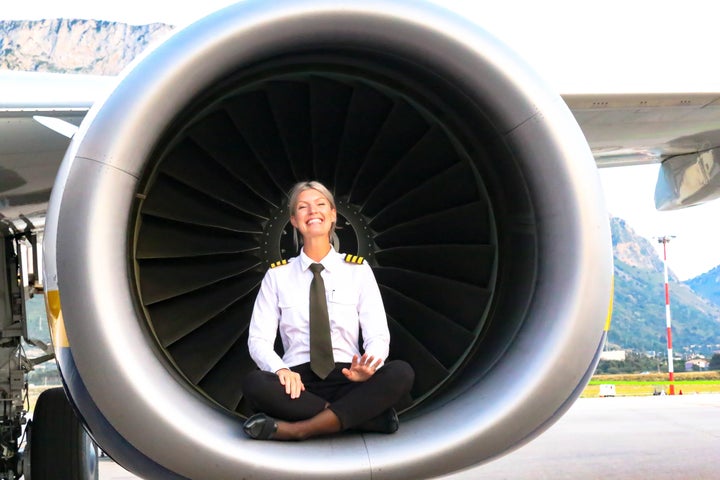 Pettersson's "toughest challenge" to date has been getting her first flying job.
"Competition was tough and many unemployed pilots [were] fighting for the same job," she said.
"It took me years. I'm very lucky to be where I am today flying a young fleet of Boeing 737 around Europe.
"My story is about strong females in a male dominated environment. Proving that we are just as good as them. Believing in ourselves and keeping a positive attitude towards life."
See more of her amazing photos below.