There is one Christmas song that provokes a very distinct reaction in pretty much anyone who hears it each festive season.
Whatever it is that makes a Christmas song truly universal, this 1994 release has it. And then some.
So, as we celebrate the song's 27th birthday and prepare to hear it being played everywhere – constantly – for the next month (and still not tiring of it), here's 24 things you didn't know about The Greatest Christmas Song Of All Time...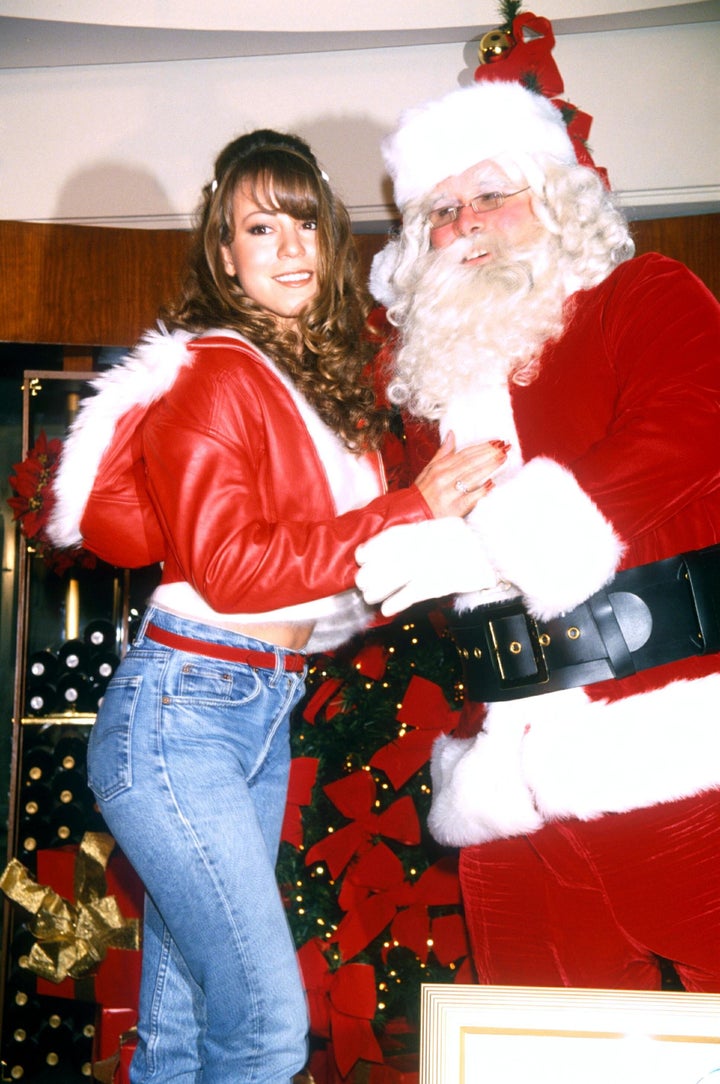 1. The song was written in super-quick time
It only took Mariah and co-writer Walter Afanasieff 15 minutes to come up with the chords, structure and melody of the song. It's taken us longer to order a pizza.
2. Mariah's annoying relatives inspired some of the lyrics
The inspiration for the lyrics came from Mariah's own not-so-great experiences of Christmases past, growing up without much money.
"I did have to sit back and go, 'What do I really want to write about Christmas?'"she revealed in an interview with Genius. "I was like, 'I'm gonna write from the place of that kid that didn't grow up with any money, that always wanted to have the most festive Christmas. And somehow people I was related to would come in and ruin the holiday every year'."
3. Mariah's co-writer had major reservations about the song at first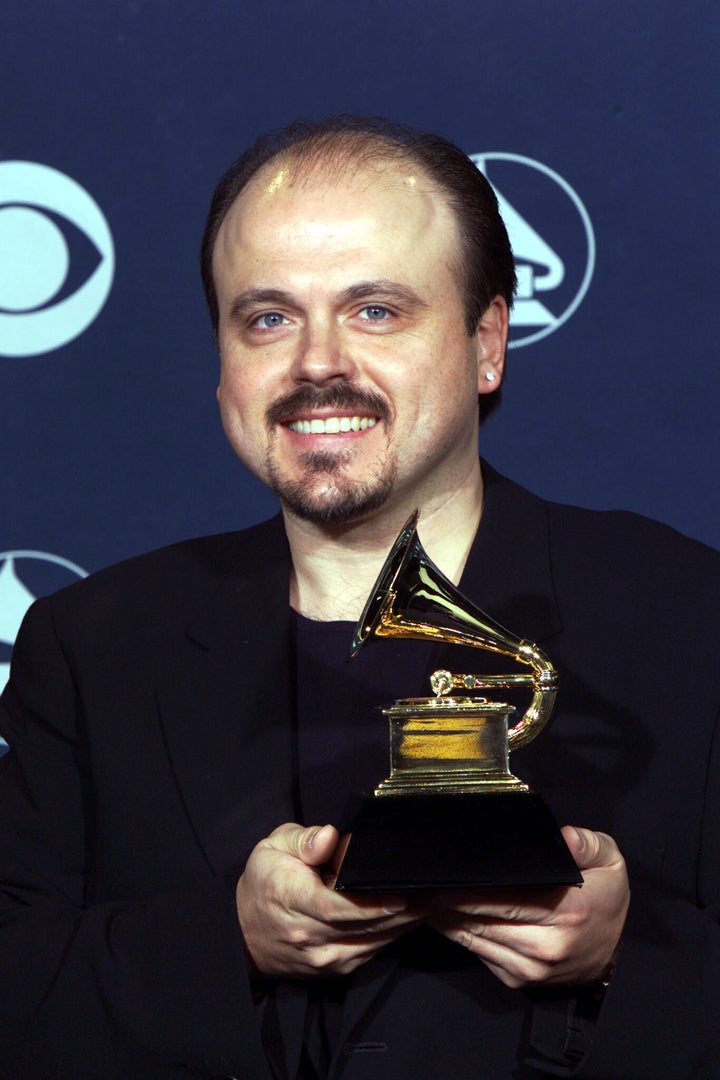 Co-writer Walter Afanasieff admits he wasn't a fan of song at first. "At the time, I thought it was overly simple, and I really didn't like it," he told the American Society of Composers, Authors and Publishers in 2014. "The oversimplified melody, I guess, that made it so easily palatable for the whole world to go 'Oh, I can't get that out of my head'."
4. He also wasn't a fan of Mariah's vocal delivery
The melody that Mariah came up with also faced some resistance from her co-writer, Walter Afanasieff. "My first reaction was, 'That sounds like someone doing voice scales,'" Walter told Business Insider in 2013. "'Are you sure that's what you want?'"
Thankfully, Mariah stuck to her guns, although the pair fell out a few years later and haven't spoken since. Speaking to RadioTimes.com, Walter said: "We had a falling out. I would have hoped that in 20 years, she would have knocked on my door - but she hasn't, so..."
5. The song's roots are planted firmly in the 60s
Sonically, the song was inspired by Phil Spector's 'wall of sound' production technique, and his roster of 60s girl groups like The Ronettes and The Crystals.
6. The song was recorded at Mariah's home in Manhattan
The first recording for the song took place in California with a live band, but the final session was done at Mariah's home in upstate New York, with all of the instrumentation – including piano, effects, drums and triangle – programmed on computerised equipment by Walter Afanasieff.
7. Mariah got into the festive spirit during the recording session
Before she recorded her vocals in the summer of 1994, Mariah decorated her home studio in New York with lights and trees to get into the Christmas mood.
8. Despite its upbeat tempo, the song is actually a sad banger
"I think the song is beautiful, but sad," LA-based clinical psychologist and life coach, Davina Kotulski, told i-D magazine. "It reflects our childlike desires to have our wishes fulfilled, and the reality that not all of our wishes will come true."
9. It was kept off the top spot by a certain boyband
In 1994, the year it was originally released, the song was kept off the top spot of the UK singles chart by East 17′s Stay Another Day.
10. Mariah got her ex-husband to dress up in the video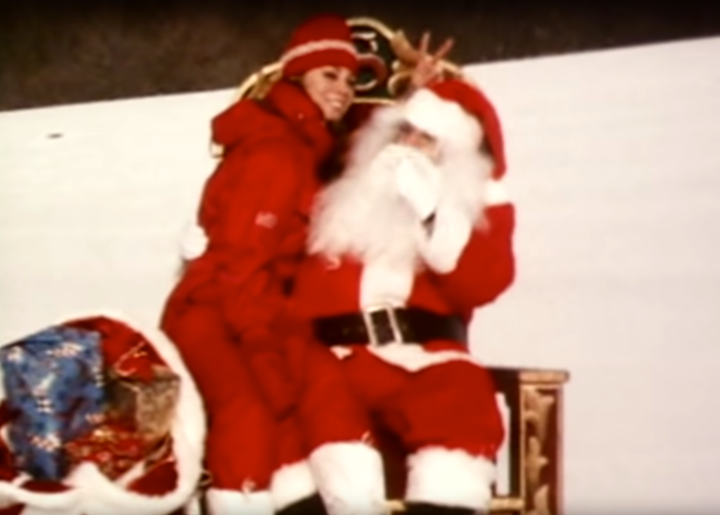 The accompanying home movie-style video clip includes a cameo from Mariah's ex-husband, music executive Tommy Mottola, as Santa Claus, who brings Mariah a gift before leaving on a red sleigh. The couple divorced three years later.
11. The song continues to sell, and sell, and sell...
To date, the song has sold more than 16 million copies worldwide.
12. It really is HUGE
It is currently the 11th best-selling single of all time and the top-selling digital Christmas song of all time, according to Nielsen Music.
13. Mariah could retire on the royalties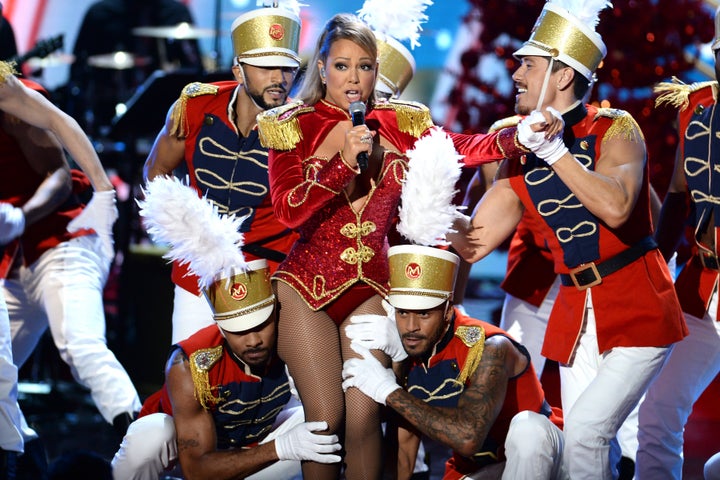 In 2017, The Economist revealed that the four-minute hit has earned Mariah more than $60 million (£46.6m) in royalties since its November 1994 release.
14. And it keeps rolling in...
She still rakes in $3 million a year in royalties, which is a hell of a lot of Baileys.
15. All I Want For Christmas Is Ewe?
It's not just us humans who have a deep affection for the song. In 2010, a British goat farmer discovered his goats produced more milk when All I Want For Christmas was played on a loop.
16. It's been covered a LOT
The song has been covered by some of the biggest names in music, including Ariana Grande, Michael Bublé, Miley Cyrus, Shania Twain and the wickedly talented Adele Azeem Idina Menzel.
17. Even Mariah has had another stab at it
Mariah re-recorded the song as a duet with Justin Bieber for his 2011 album Under the Mistletoe.
18. There's even a (brilliant) all-star version
Mariah sang the song during an appearance on James Corden's Carpool Karaoke in 2016.
The accompanying clip featured Adele, Lady Gaga, Demi Lovato, Nick Jonas, Elton John, Selena Gomez, Gwen Stefani, Chris Martin and the Red Hot Chili Peppers all singing along to the song. The YouTube clip quickly went viral, achieving over 2 million views in less than 24 hours.
19. It's been certified as a one-size-fits-all festive hit
iHeartRadio reported that it's basically a 50/50 split in terms of male and female listeners.
20. It's got legs
Ever since downloads and streams have been included in chart eligibility, All I Want For Christmas has re-entered the UK top 40 every year since 2007.
21. It's a truly global hit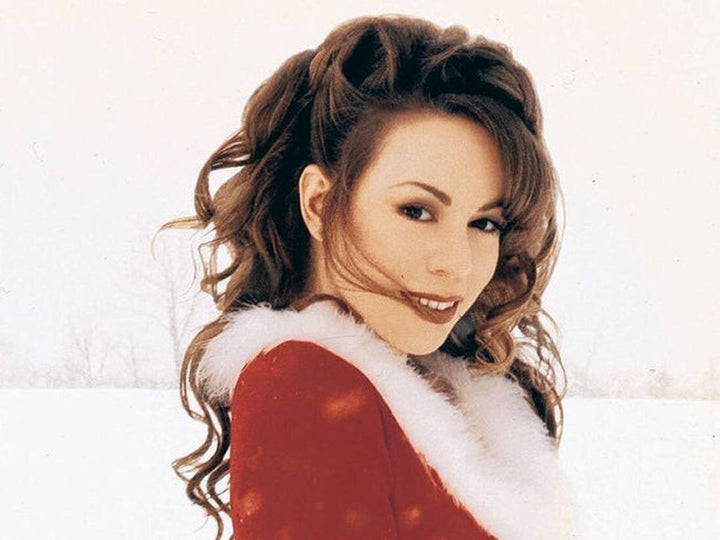 It has reached the top of the charts in the Australia, Austria, Canada, the Czech Republic, Denmark, Finland, France, Hungary, the Netherlands, New Zealand, Norway, Portugal, Slovakia, Slovenia, Sweden and Switzerland.
22. Until 2020, it had always been the bridesmaid in the UK
It has reached number two in the UK on three separate occasions - upon its original release in 1994 and then again in 2017 and 2018. But it finally hit the top spot in 2020 - 26 years after it was first released.
23. It's most popular on Christmas Eve
All I Want For Christmas Is You topped Spotify's all-time record for the most-streamed song in a single day on Christmas Eve 2018, with just under 11 million streams.
24. It featured in Mariah's iconic Walkers crisps ad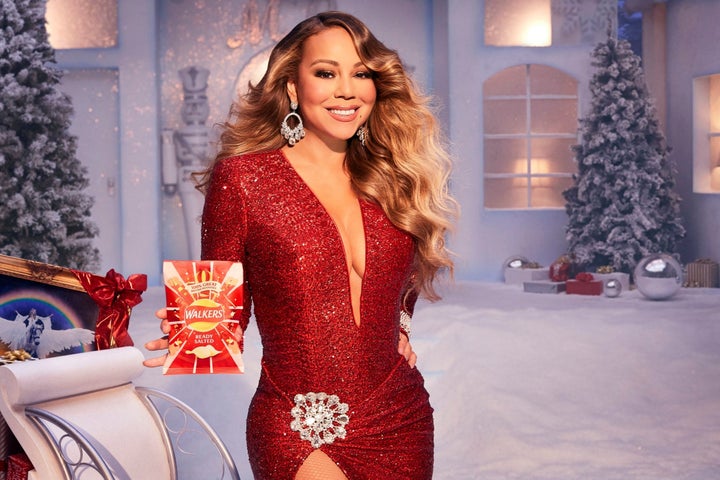 This Christmas, the song – and Mariah – featured in Walkers crisps' festive campaign in 2019. "Everyone knows how festive I am, and it's been fun getting into the holiday spirit this year with Walkers crisps - they're irresistible," Mariah said about the collaboration, which she was rumoured to have been paid £9 million for.
Watch the video for All I Want For Christmas Is You below...