The diva was blighted by technical problems during her five-minute set in New York's Times Square on 31 December, as it seemed pre-recorded vocals she'd expected to mime to failed to appear.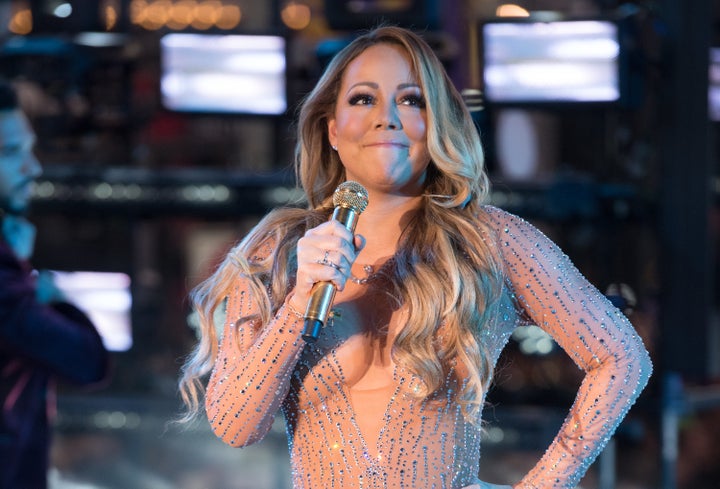 Having only addressed the matter with a brief Twitter post and a short comment to Entertainment Weekly, the singer has now recorded a message to her fans, claiming her "feelings have been hurt", and revealing "in her own words" that she is taking a break from social media.
"I haven't really addressed the situation that happened on New Year's Eve and in time I will, but for now I want everyone to know I came to New York in great spirits and was looking forward to a celebratory moment with the world," she said.
"It's a shame that we were put into the hands of a production team with technical issues who chose to capitalise on circumstances beyond our control."
Clapping back at the furore over her decision to lip-sync in the first place, she continued: "It's not practical for a singer to sing live and to be able to hear themselves properly in the middle of Times Square with all the noise, the freezing cold, the smoke machines, thousands of people celebrating, especially when their ear monitors were not working at all.
"Listen guys, they foiled me. Thus it turned into an opportunity to humiliate me and all those who were excited to celebrate the new year with me.
"Eventually I will explain this in greater detail to anyone who cares to hear it. I cannot deny that my feelings are hurt but I'm working through this and I'm truly grateful for my fans and my true friends, who have been so supportive in this time."
She went on: "I'm going to take a break from media moments, social media moments although I am going to fulfil my professional obligations. This is an important time for me to finally take a moment for myself and to be with my loved ones and prepare for my upcoming tour in March.
"I just want to thank everyone for their support, thank you my industry friends and thank you to my fans, you're always there for me, I can't imagine life without you and you'll always be a part of me. I can't wait to sing for you again," she added.
A spokesperson said: "To suggest that [a] producer of music shows including the American music awards, Billboard music awards, New Year's Rockin' Eve and Academy of Country Music awards would ever intentionally compromise the success of any artist is defamatory, outrageous and frankly absurd.
"We want to be clear that we have the utmost respect for Ms Carey as an artist and acknowledge her tremendous accomplishments in the industry."