In the clip entitled Facts About Me, a rapidly blinking Joyce addresses her 1.6million YouTube subscribers, including the one million new ones she has gained since the scandal broke.
Referencing fan questions from her mobile phone, Joyce revealed such key facts as "I sleep with clothes on", "I'm a Buddhist", "I've never gone skinny dipping before" and "the weather right now is kind of cloudy".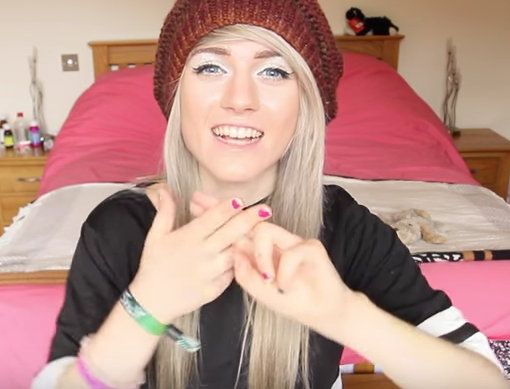 It's not until the final 20 seconds of the 3 minute clip that Joyce addresses the kidnap uproar.
She says: "By the way guys, thank you for hashtag saving Marina. I actually thought that was really sweet.
"But I want to let you guys know that I'm doing OK and feeling fine. I'm feeling really good in myself.
"I'm a really happy person. So I just want to let you know that I'm really happy. I'm in a really good state of mind, and I really love you – so yeah."
Earlier this week the 19-year-old earlier sparked a global panic after she tweeted a link to a video on 22 July in which she modelled a series of dresses.
Some fans became concerned after claiming they could hear her whispering "help me" in a section where her face was obscured.
The social media snowball effect resulted in mass hysteria and even saw the police visit her family home to check on her welfare.