One of Britain's cycling greats had a live TV interview interrupted by an autograph request from a fan - who turned out to be none other than Mark Cavendish.
Sir Chris Hoy had been offering his punditry on Cavendish's performance in the men's omnium cycling competition when the man himself circled round behind them.
The Tour De France legend was competing for his first Olympic medal, and earned a silver on Monday for his impressive performance.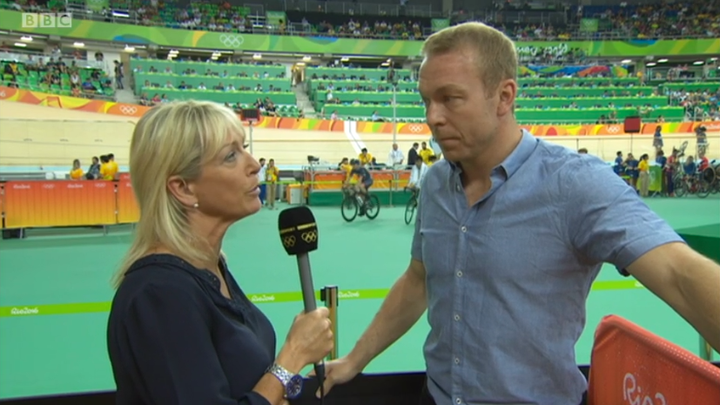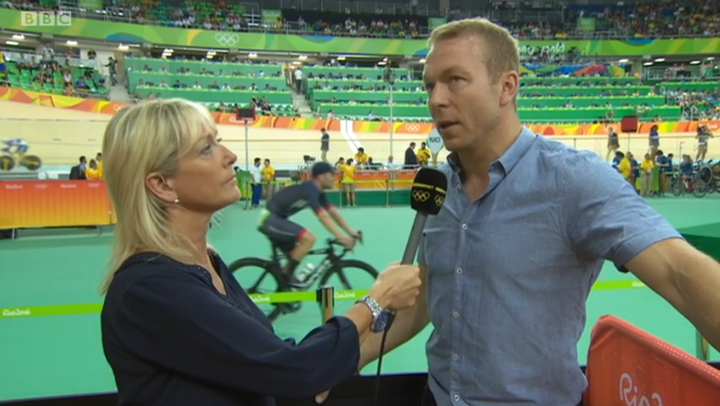 Cavendish could be seen cycling off the Rio velodrome stadium's cycling track as six-time gold medalist Hoy offered his thoughts on the possible outcomes of the men's omnium.
"There's probably five or six guys that could win this," Hoy speculated. "And Mark is definitely won of the six."
At that moment Cavendish burst into the interview shouting "Oh my god Chris, can I have an autograph?"
The pair both laughed, as Hoy turned to him and said: "Oh here he is - I was just bigging you up."
The exchange saw "cheeky" Cavendish praised for his humanity and sense of humour.
The cyclist, who has won more stages of the Tour de France than any other Brit, had long hankered for Olympic silverware after missing out during more than a decade of British dominance on the road and track.
He finally broke the streak during a dramatic night at the Velodrome, which at one stage saw him wipe out his main contender for gold.
The multi-discipline event ended with an 160 lap series of sprints that appeared to confuse many Brits watching the Rio event at home.
NOW WATCH: