When 'The Only Way Is Essex' started in 2010, few could have predicted that one of its stars would have gone on to host one of America's longest-running shows - but for Mark Wright, that's exactly what happened.
Having been the stand-out cast member of the reality show's early series - thanks in part to his turbulent relationship with then-fiancée Lauren Goodger - Mark left to try and forge a career as a presenter.
While a stint in the 'I'm A Celebrity' jungle further cemented his popularity, he hit a stumbling block when his presenting came in for criticism upon his debut fronting 'Take Me Out' spin-off 'The Gossip' in 2012.
Undeterred, Mark quietly plugged away at his craft, going on to host four more series of 'The Gossip', before landing a role as co-presenter of CBBC's Bafta-nominated kids show 'The Dengineers'. But even after a stint on 'Strictly Come Dancing', he was still just 'Mark Wright from TOWIE' to many people.
Fast-forward to now, though, and Mark is living in LA and working as one of the co-hosts of hit entertainment news show 'Extra', alongside former 'X Factor USA' host Mario Lopez.
So just how did he manage to lose the reality TV tag and succeed in America - a place where many other British presenters (including the beloved Ant and Dec) have failed before him?
As I chat to Mark on the phone from his Hollywood home, he insists there's no secret other than hard work, but he admits it has helped that people haven't got a scooby about his 'TOWIE' past.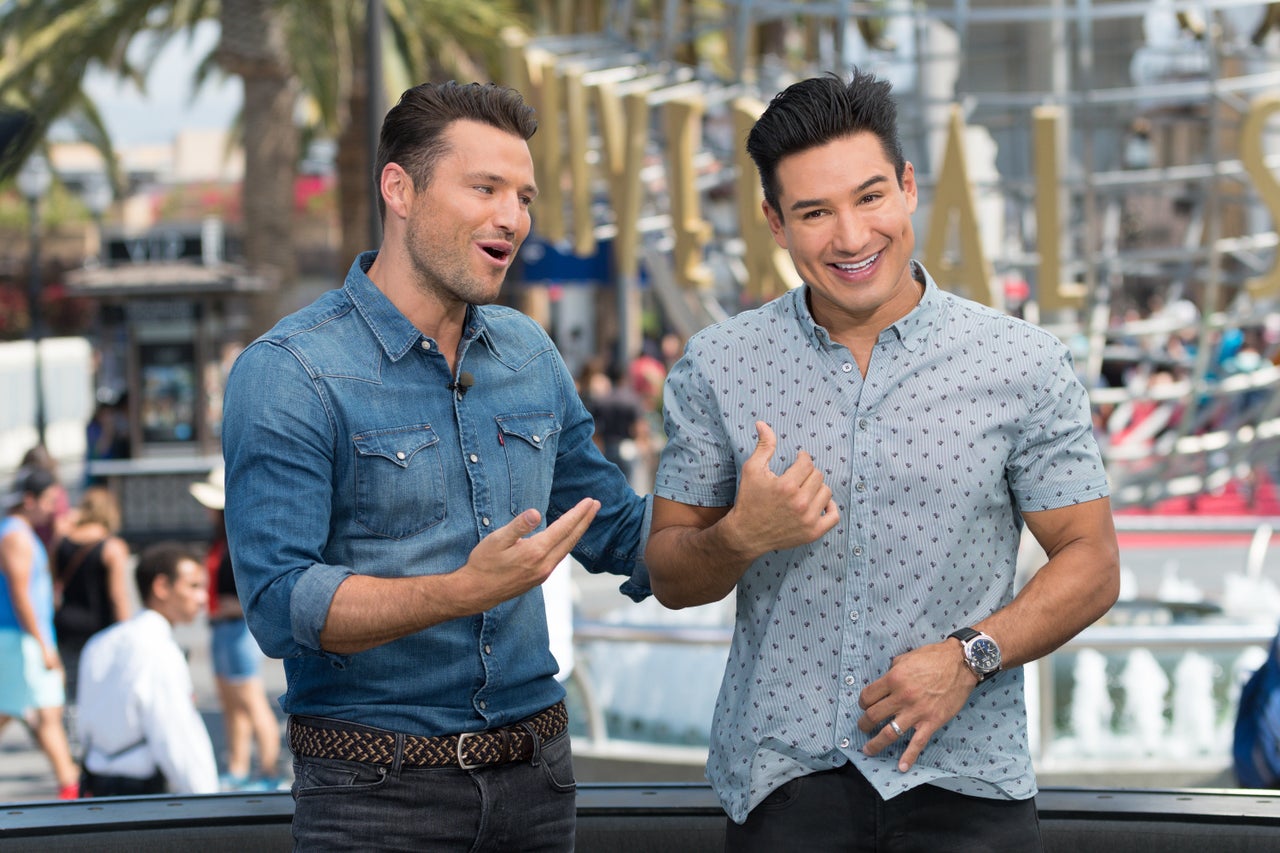 "Being in a reality show is an amazing platform for you," he explains. "It got me up the ladder and got me big shows I could only ever dream of. On the flip side, it comes with a stigma.
"I've turned down a lot of jobs over the years that would have been good pay but it's not been the path I wanted my future to take.
"I kept working hard at being a host, but I'd come up against some brick walls before I'd even started, with people going, 'Mark Wright? How has get got this job?', but coming to America, they can't say that because I'm not known one single bit here."
Mark has always spoken of his dreams to work in the US, and after years of flying out there for short periods at a time, he became even more determined following a conversation with his wife, former 'Coronation Street' star Michelle Keegan, last year.
"I remember we were sat down in a car and I was talking about work and she was about to go off and film a drama, and I said, 'Michelle, I really want to go over to America and give it a good crack'," he recalls. "She was like, 'if it's the right chance to do it, I'm going off to do my thing - go off and do it.'... I just got on a plane and had meetings after meetings.
"One day, I was walking through Universal Studios and I saw 'Extra' being filmed, and then I saw it on the TV when I got back to the hotel, I was like, 'That's the job I want'."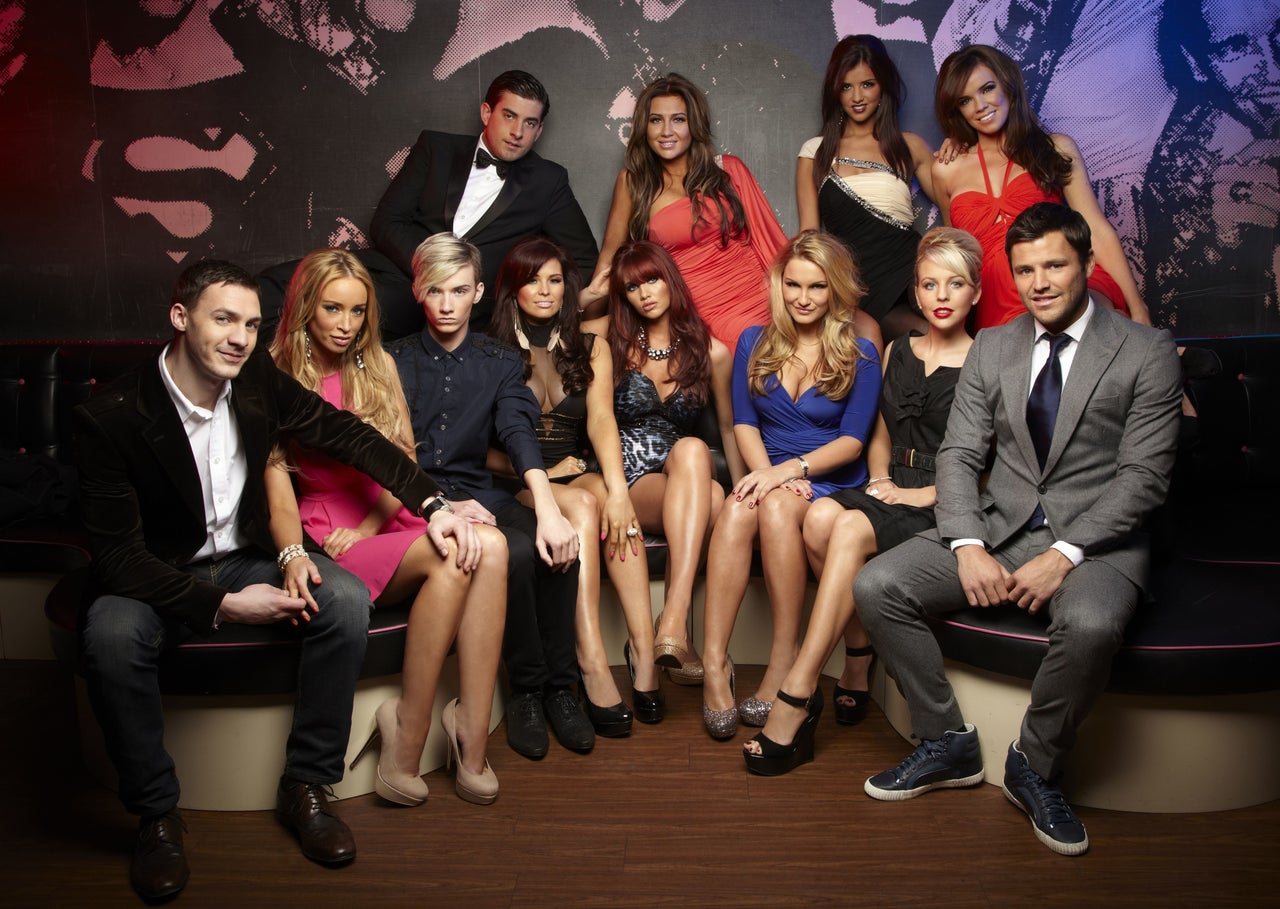 Within days, his US agent had managed to set up a meeting with the show's boss, who was impressed by what she saw.
"She is so successful - she's won so many awards with the show, and been there for so many years - but she's open to ideas," Mark says. "She gave me a one-off shot and liked it, and then called me back for more."
After doing bits and pieces for the show, Mark found himself back home in the UK again, when one day he felt suddenly compelled to call his agent and tell him he wanted to impulsively visit the US.
Turns out it was serendipitous, as his agent had actually set up another meeting with the 'Extra' exec.
"When I got in front of her, I didn't sit down and I said, 'Listen, I want this job'," he says. "She just said to me, 'I can see how much you want it and I like what you do, get out of my office before I change my mind.'"
He's since gone on to interview some of the biggest names in showbiz, including Channing Tatum ("He's a man crush of mine"), James Corden ("We always talk about the UK and the things we miss") and of course, Kim Kardashian ("She was lovely - so humble and normal").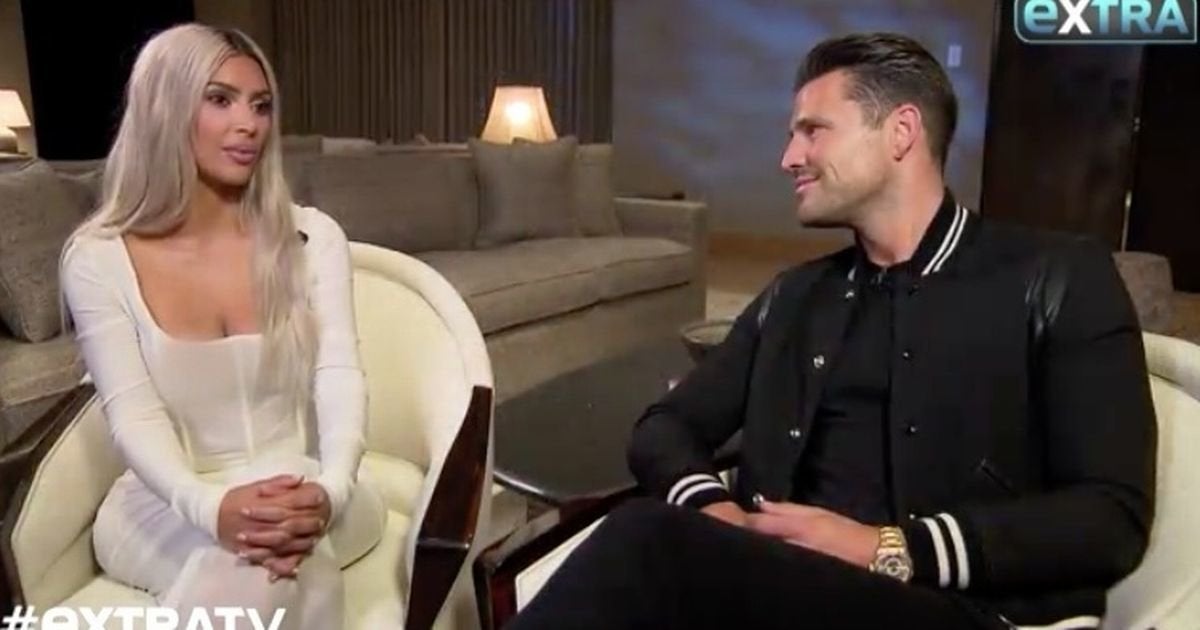 Despite working on a show that has been on air for 24 years, Mark still enjoys a relative level of anonymity over the pond - although he hasn't managed to escape the scrutiny of the British media that's plagued him since rising to fame eight years ago.
In fact, he claims attention from the paparazzi has reached new heights since his Stateside move, with UK interest in him (and wife Michelle) as frenzied as ever.
"The last two or three months, there's probably been more paparazzi following me around," he says. "But that's because there's so many more of them in LA. Back home, I live in the country, whereas here, I'm in the centre of West Hollywood, so they're everywhere."
Mark is regularly pictured out and about with Michelle, who flies out to the US when she can, keeping the couple firmly on the pages of gossip publications back here in the UK.
While photos have depicted them looking nothing but happy and united, they've still been subjected to constant speculation about their marriage, but Mark is clear he will not give any rumours the oxygen of publicity.
When I ask how he copes with press intrusion generally - something he claims "not to think about" - he is quick to ensure no lines are spun about him and Michelle.
"I don't want that to be turned into rubbish being written about me and my wife, because I don't want to give any comment on that," he says fairly, but firmly.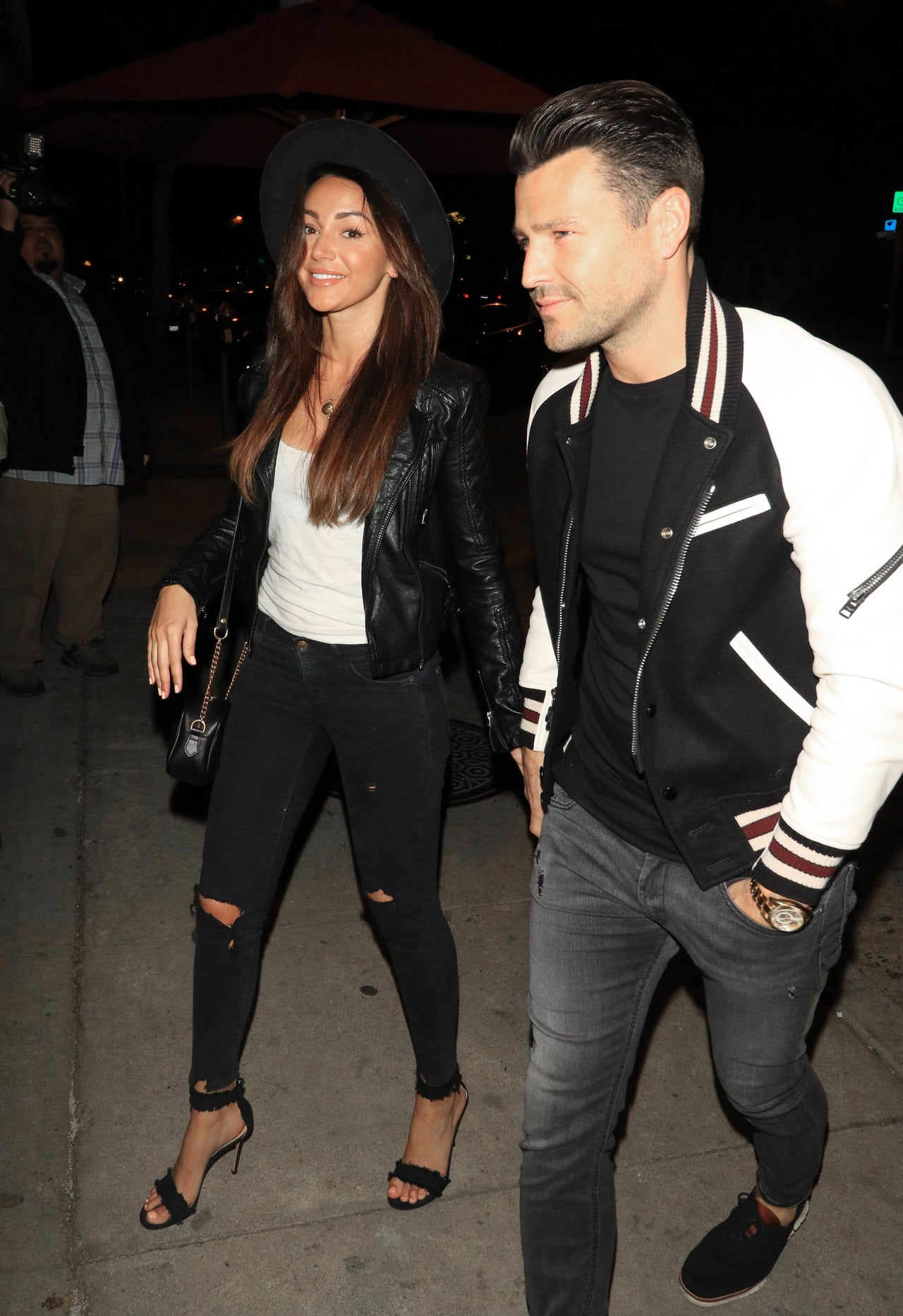 Something Mark is much more comfortable talking about is the rest of his family, who he desperately misses, having only seen them for short periods since moving to LA permanently last year.
"I don't get to go back home much because I'm working six or seven days a week here," he explains. "They came out for two weeks in October, I went home for Christmas and they're coming out in March again.
"I miss them all loads. And yeah, I speak to Arg [James Argent, his former 'TOWIE' co-star] now and again."
When I ask what he misses most about home, aside from the regular things, his answer is more left-field than decent tea or Cadbury's chocolate.
"I do miss carpet!" he admits. "They do have it in LA, but in the apartments I'm in, they don't have them because it's so hot.
"Sometimes I see people from England waking up and Instagramming the rain and being depressed about it, but sometimes you pine for that when you're here and it's sunny everyday."
He laughs when we tell him that is the very definition of a first world problem.
Luckily, he's able to talk about homesickness with some fellow famous Brits he's befriended since he's been out in the US.
Surprisingly, one such person is former 'Blue Peter' host Richard Bacon, who Mark admits he's grown "really close" to.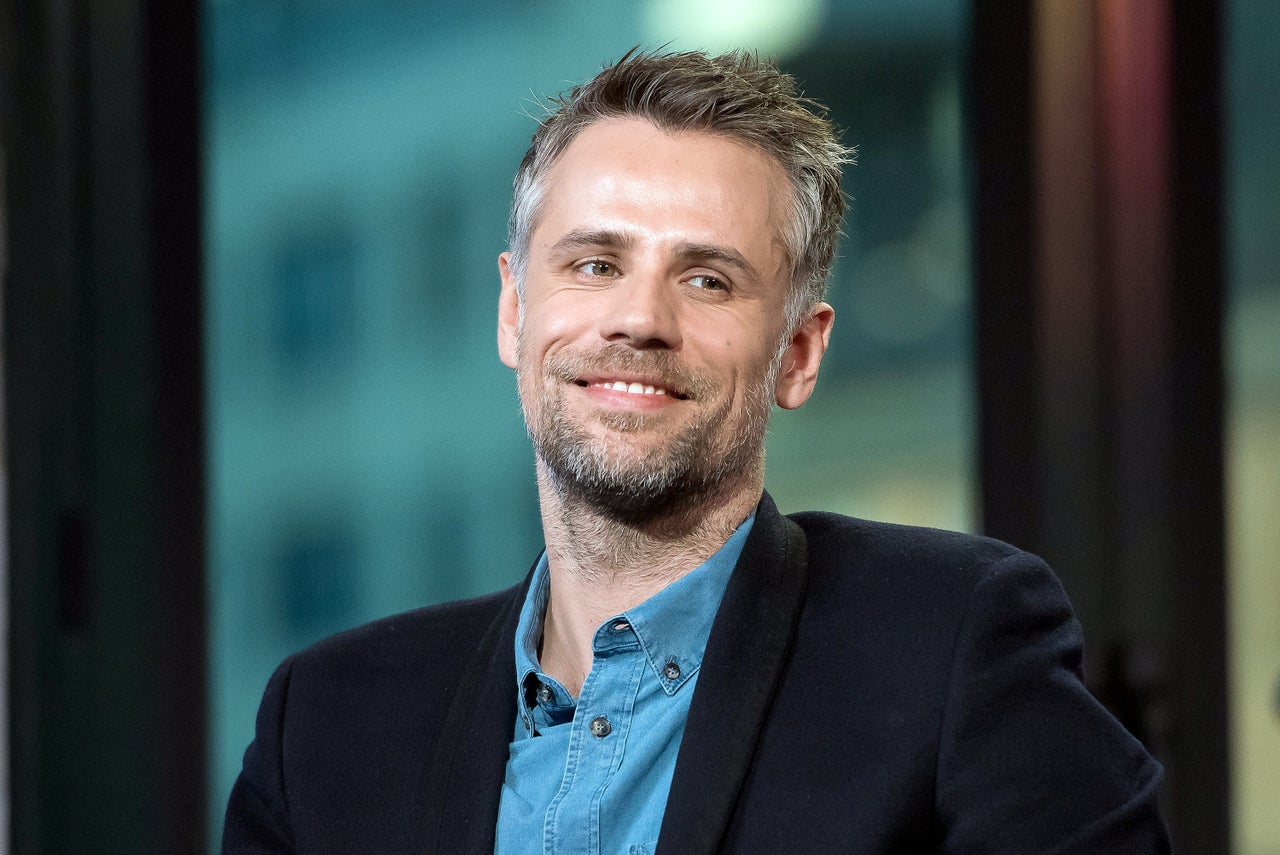 "He lives down the road from me and I'm like his personal trainer at the moment - I'm training him every day," the fitness fanatic reveals. "It's always great to hear a British voice."
But he's quick to add he's not interested in becoming part of a showbizzy-LA crowd, saying: "I've had the same friends since I was seven and that will never change. If I meet people along the way, great, but I'm here to work."
As our chat begins to wrap up, talk turns to the future when I ask Mark what the ultimate dream gig is - and it seems the likes of Dermot O'Leary, Emma Willis and Tess Daly had better watch out.
"I want to get to the top of my game and host the biggest shiny-floor show, whether that be in the UK or here," he says. "I'm fully aware I've got a long way to go before that happens, but I'm working hard, and I think if you work hard enough, that will come."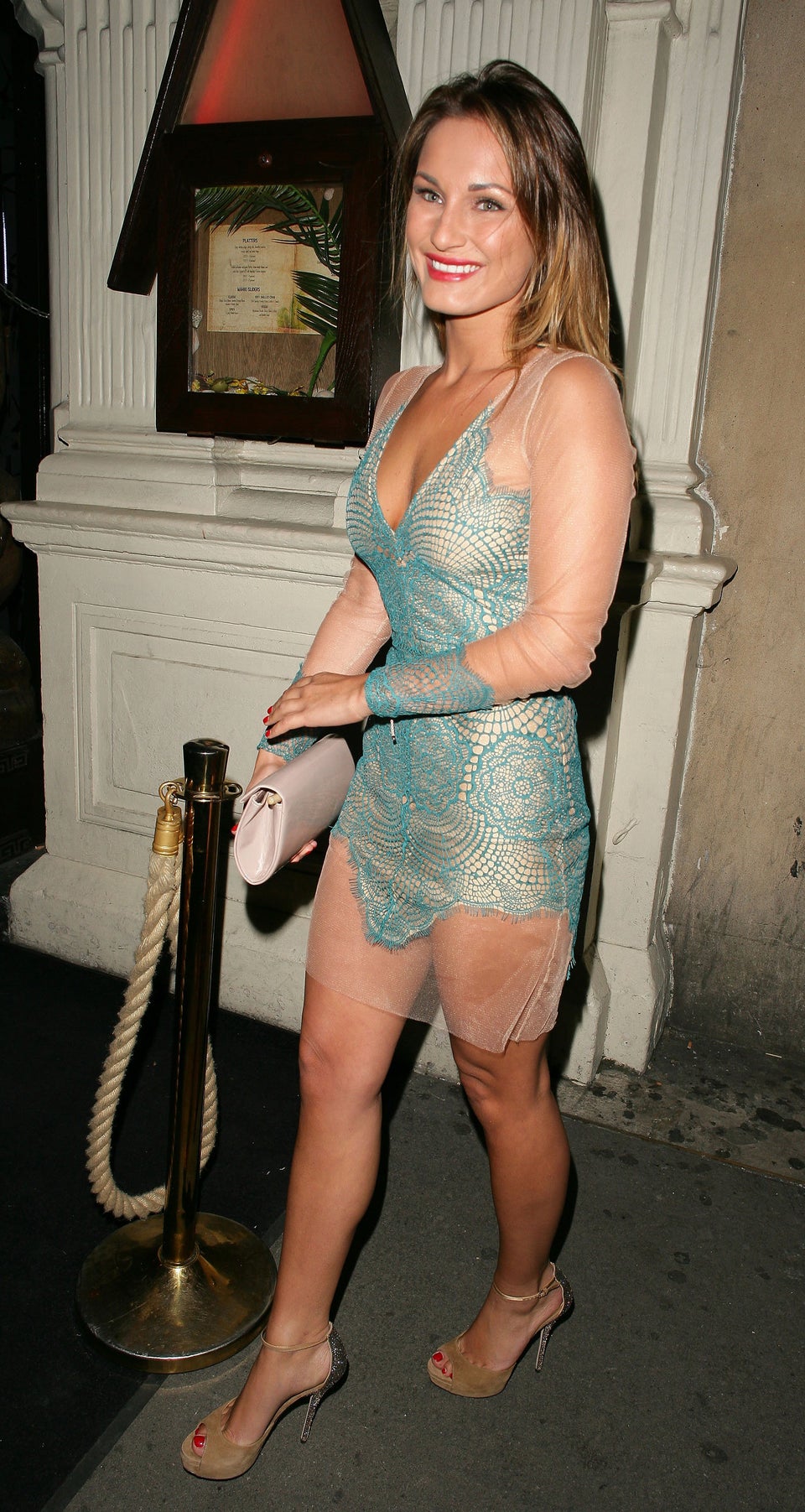 'TOWIE' Stars: Where Are They Now?