Are there any two flavours as divisive as Marmite and sprouts? To coin a popular slogan, you either love them or you hate them.
Now, the two infamous flavours have been combined to create the first ever Marmite sprouts.
Iceland supermarket teamed up with Unilever to create a brand-new delicacy, after research commissioned by the supplier found it needed to rekindle the UK's love of sprouts.
Of the 2,000 people surveyed, a third hadn't had a sprout in the past three years and one fifth (16%) of Brits went so far as saying that they think sprouts could be entirely extinct from our plates by Christmas 2020.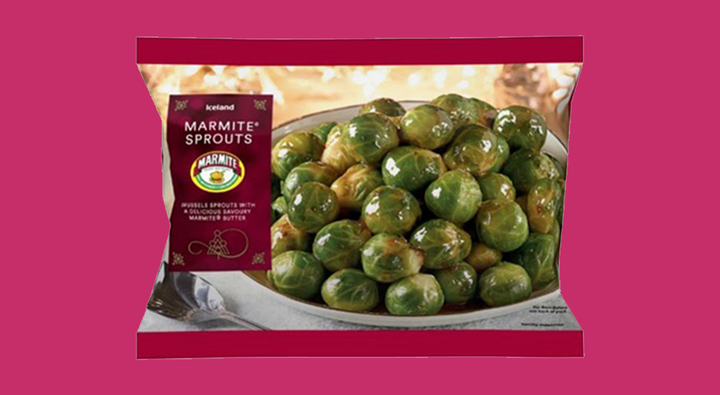 So what better way to entice people to eat more sprouts – in what Iceland are called their 'SOS Save Our Sprouts campaign' – than to slather them in Marmite butter? The controversial combination will be available to buy from 19 November and promises to "draw out the sweetness of sprouts".
Wayne Edwards, director at The Food People, even took a stab at explaining why this unique flavour combination would work. "It's a combination of umami, salt and yeast," he said. "Combining Brussels sprouts and Marmite draws out the natural sweetness of the vegetable, while suppressing some of the bitterness. Not only does this give the sprouts a real flavour boost, but the taste is similar to that achieved when pairing chocolate and salt together."
Camilla Williamson, Marmite's brand manager, believes that by bringing these two flavours together will show that "two wrongs will make a right". And Neil Nugent, head chef at Iceland, added: "It's amazing how well the two flavours work together. We're excited to be bringing this combination to customers as part of our Christmas range, and hopefully encouraging more people to enjoy sprouts in this must-try dish."
We're not so sure. But at £1.50 for a 400g bag, we're willing to try.