To mark the second anniversary of the Manchester attack, Be More Martyn is on in London. Find out more information here.
In the run-up to the anniversary of the Manchester Arena attack, the Hope Theatre Company have been working on their most important project yet.
Based on the life of Martyn Hett, one of the 22 victims of last year's terror attack, '#BeMoreMartyn' is riotous, fun-filled trip down memory lane, as eight actors - playing Martyn's real friends - recall his most fabulous moments.
The play takes its name from the hashtag that trended for days, as his friends and loved ones called for people to "be more Martyn" in the wake of his death. The play, producer Adam Zane explains, will give people a sense of what the hashtag means.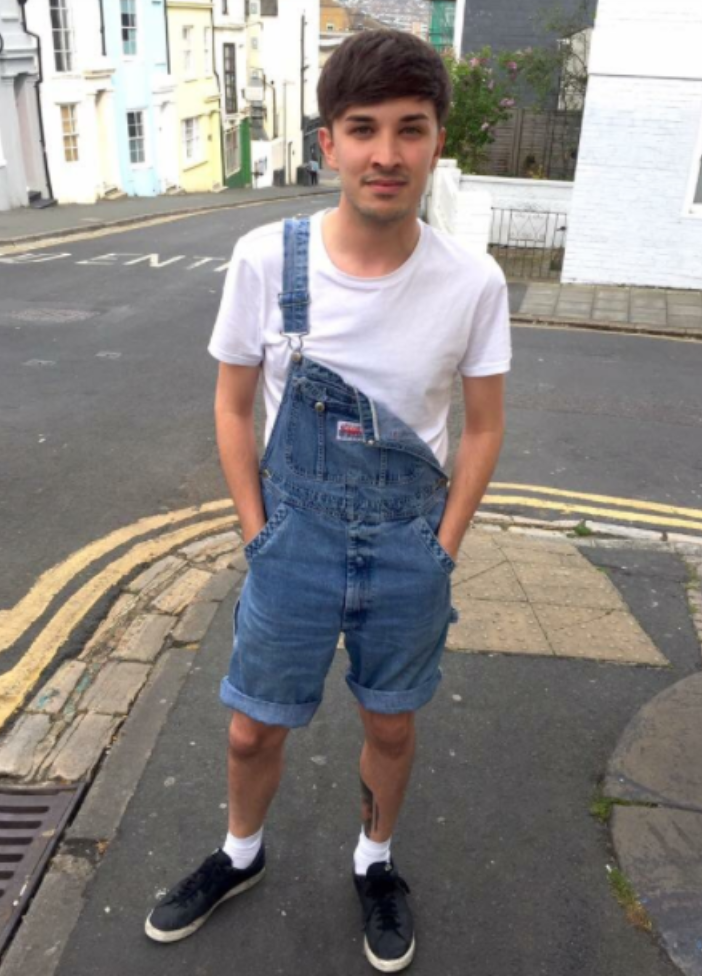 "We want the audience to leave inspired by Martyn and feel empowered because he didn't just like things, he loved things," he tells HuffPost UK. "And he was proud of the things he loved."
He was famed for it too, as Martyn's love of 'Coronation Street' and his leg tattoo of character Deidre Barlow helped earned him an army of online followers.
His passion is something Adam feels very inspired by, explaining: "When I was a kid I hid what music I liked because I was scared to admit I liked Kylie, because I was trying to fit in.
"I'm in my 40s and there are still moments when perhaps, I don't necessarily tell people that I'm gay…I might just not bring it up and why? Why am I doing that? Why not be more Martyn and just be myself? It's about how he continues to inspire people."
The script of '#BeMoreMartyn: The Boy With The Deidre Tattoo' - to give the production its full, glorious title - was created from interviews with Martyn's friends, a verbatim approach that the theatre company specialises in. They each sat down, one-by-one, to talk about their friend and an early version of the play was performed at a memorial event last October.
Following its success - including praise from Martyn's pals who've since found themselves as characters - the friends agreed to be interviewed again. Rewrites and rehearsals then commenced, and as Adam attempted to turn over 20 hours of interviews into a two-hour play, it was announced that the new version would debut to mark the anniversary of the attack.
I arrive at their rehearsal space on one afternoon, the week before opening night. The company are practicing a scene that takes place on Canal Street, a bar-lined road which runs through the centre of Manchester's gay district, and it doesn't take long to get a sense of what Martyn was like.
"He just loved bringing everyone together," says one character, describing the random selection of people who were on this particular night out. "Whatever stage there was, of course, he'd be on it," laughs another.
"This is how he lived his life," a third character says, gesturing at the others doing shots and dancing. "And how he taught everyone else to."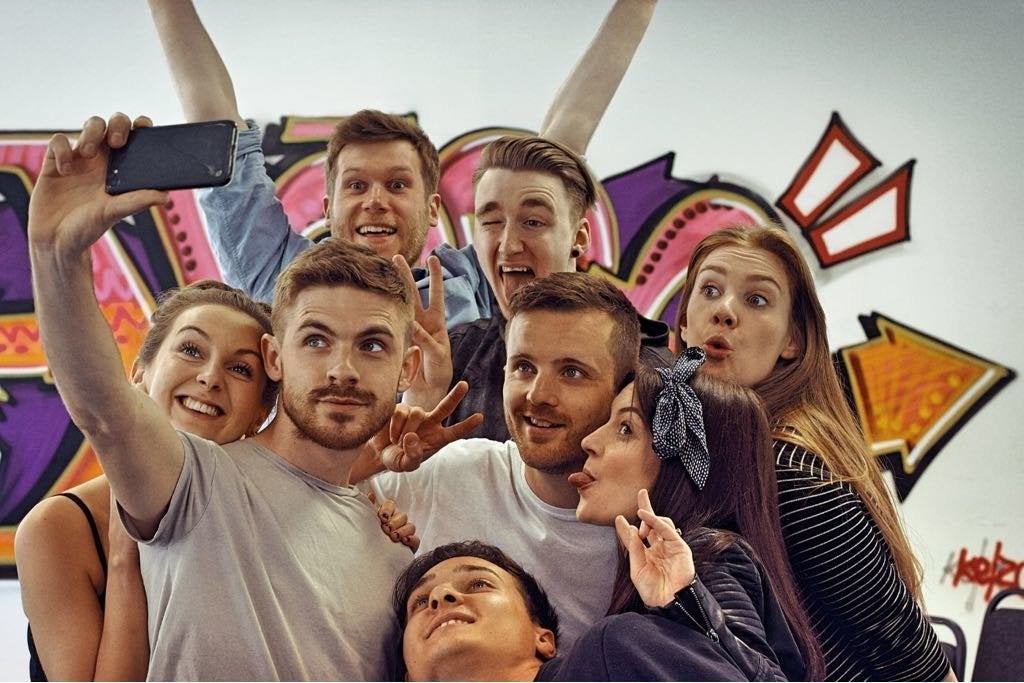 It's laugh out loud funny, with scenes about dogging hotspots and run-ins with law enforcement (not at the same time) and it truly says it all that without being on stage, Martyn is still the star of the show.
"What you get from the play is a real sense of a man who lived every single second of his life," explains Bridget Gallagher, who plays Hannah. "He's a very exuberant character who was friends with so many different people.
"We would utilise a lot of the stuff that went on, crazy little events like holidays to Blackpool that sounded hilarious. When he took characters from 'Coronation Street' and things in the media, and made them really funny.
"That's what we want to tell people: This guy had a really funny outlook in life."
What the play doesn't do, is concentrate on the attack itself. While a number of the friends discussed what happened in their interviews (some were also at the Ariana Grande concert with Martyn), Adam "made a very clear decision that [those stories] wasn't going on stage".
"Those are their personal stories," he says. "We never talk about what happened in the arena, we talk about Martyn's life, not his death. That's how we keep his legacy going on."
That's not to say '#BeMoreMartyn' isn't without its emotional moments.
During one scene, a character recalls the last time he saw Martyn, stating that he feels glad they had danced and laughed at a party. It's a sudden bittersweet line, nestled in a script that spends most of its time focused on inspiring raucous laughter.
"There are moments that are really moving and sad," Adam admits. "But whenever we have a scene that is sad, we always make sure that we uplift the audience straight away, and we'll have a mad scene about Eurovision.
"It's important to have those moments to reflect and allow the friends to say on stage, 'I miss Martyn'. But also, we also want this celebration to continue and I think we've struck the right balance.
"You've got to have those moments where you go, 'He's not here anymore', and we're remembering him, but that doesn't mean the audience have to leave a crying wreck."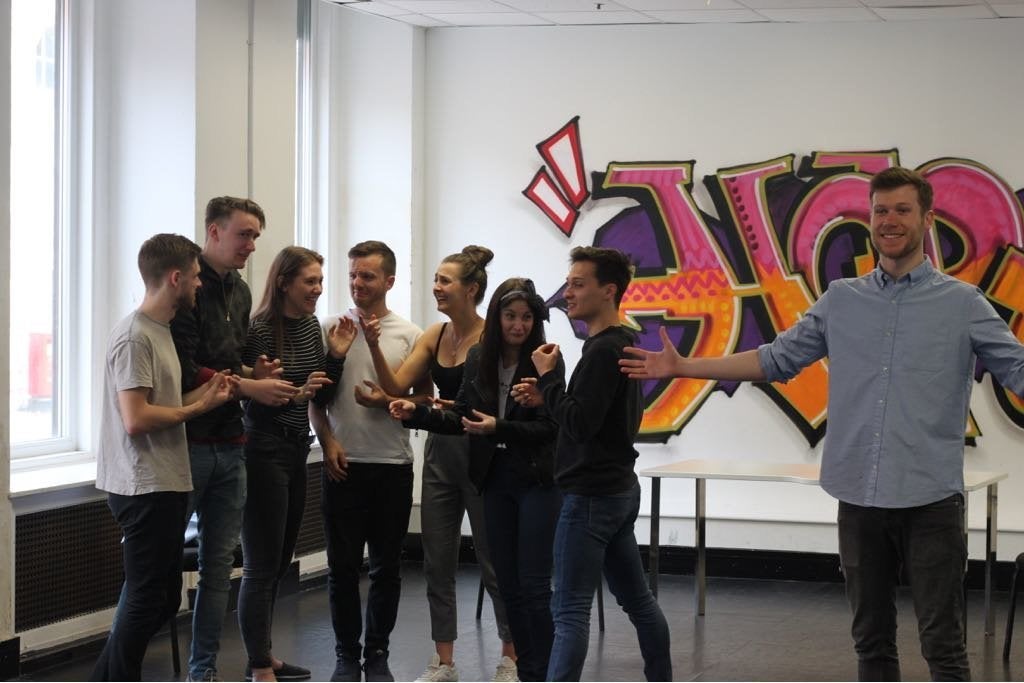 If, a year on, we need a symbol of how Manchester fought back in the wake of the attack, then #BeMoreMartyn is it.
Joe explains: "This is a celebration of Martyn's life and that's what we want to focus on, and the message we want to get across. It ties in with how Manchester responded."
"That's exactly what Manchester did," adds Bridget. "It wasn't focussing on what was going on, it just felt like a coming together and a rebirth of people.
"Taking a minute to look at your own life and your own family and friends. The way all of Martyn's friends reacted [banding together] is the way the city did."
"The past couple of days, watching documentaries about what happened… For me, a lot of the documentaries have been focussed on what happened in the arena that night," Adam says. "And I think that the response of the city is more important to be talking about.
"[For me] This year has been all about Martyn and he's touching lives continually.
"On a personal level, I think that's amazing that a year after such a terrible event, my life as been touched by someone in such an important way."
Following its week-long Manchester run, the play will move to Brighton and a night in London is also booked in for June.
These location changes presented challenges, but Joseph Carter, who plays Mikey, explains that the show will still be "very accessible" for those audiences who didn't know Martyn.
"Back in October it was very much centred around directly Martyn's friends and family," explains Joseph Carter, who plays Mikey. "But this time around, it's about sharing his story to the public and trying to get that right.
"It's about engaging with people who might know nothing about Martyn and what we can do to make people take a little bit from the story and put it into their own lives, without knowing any of the background," adds Bridget.
The Manchester run hasn't started when we're speaking but Adam has already considered what could come next - and he's allowing himself to think big.
"I think it's our responsibility to take the play as far as we can," he says. "My dream is that, this time next year, we're in New York.
"I know that sounds like a crazy dream but why not have Martyn Hett on Broadway? All joking aside, that was a city that had their own response to a terrorist attack.
"I'd like to take the play there and for people in New York to reflect on this city's response… and it would just be fabulous to have Martyn's name in lights on Broadway.
"So why not dream? And be more Martyn?"
Find out more about #BeMoreMartyn, and book tickets, here.