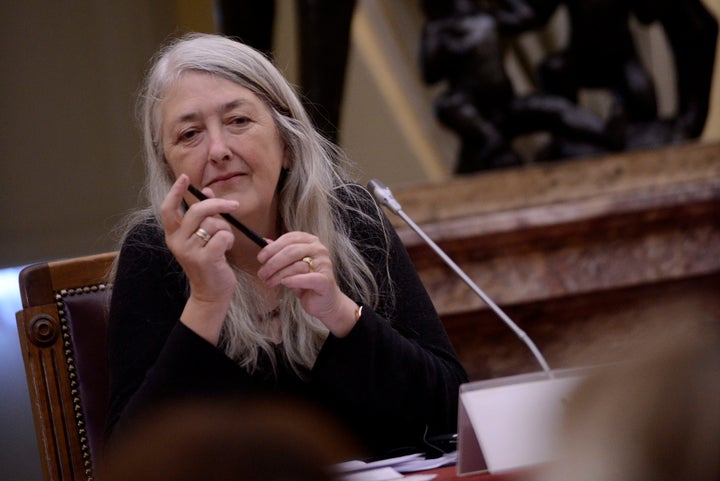 Ukip donor Arron Banks has been accused of being a "mansplainer"of history by Professor Mary Beard.
Earlier this week, Banks and the Cambridge University classicist had a lengthy Twitter disagreement over what caused the fall of the Roman Empire.
Banks, who cited his love of the film Gladiator as evidence of his historical expertise, claimed Rome fell due to immigration.
Beard, whose area of expertise is the Roman Empire and has produced multiple series on Rome for the BBC, expanded on her criticism of Banks today and called his view "dangerous bunkum".
Writing in The Times Literary Supplement today, Beard said: "I can take many dodgy pronouncements about the end of the Roman Empire (it's not as if there is a single cause, or as if it doesn't go on being debated). But the idea that it was caused by 'immigration' and so acts as a terrible warning against modern immigration is not just bunkum, but dangerous bunkum."
"To be fair to Mr Banks, mansplainer though he is, nonetheless he was, in Twitter terms, unfailingly polite," Beard said.
During the EU referendum campaign, Michael Gove famously said the public were fed up of listening to "experts".
Beard wrote today: "I am with Mr Banks in believing that academics dont have a monopoly of historical interpretation. But in order to have an interpretation worth listening to, you do actually have to know something."
"It is no good thinking that any old assertion about the end of the Roman empire on the basis of a couple of viewings of Gladiator (or about the fate of the pound on the basis of the weekly shop) is worth listening to, or acting on."