A recruitment agency has come under fire for advertising jobs only for "beautiful" women with specific bra size requirement.
A job ad for a PA and flight attendant on London-based recruitment site Matching Models says women must have "brown hair with b-c cup" breasts to apply.
It's one of many adverts on the site that says women must look a certain way to be considered for the role.
According to the BBC, The Equality and Human Rights Commission called the advert "appalling, unlawful and demeaning to women".
While Sam Smethers, chief executive of the Fawcett Society, told The Huffington Post UK: "Ads like these are straight out of the 1970s. It is extraordinary that they are taking this approach and almost certainly falls foul of equality legislation.
"If we ever wonder why the battle for gender equality hasn't been won, this is a timely reminder."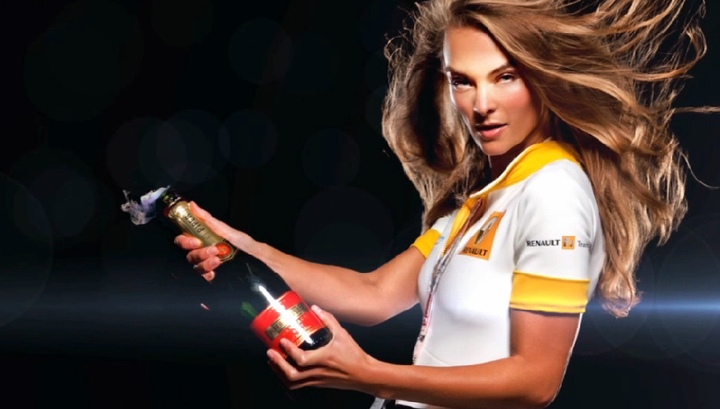 Another advert for F1 hospitality staff currently listed on the site says applicants must have B-C cup breasts, blue eyes, long blonde hair and be "stylish and classy".
Meanwhile jobseekers can also apply to be the "sexy driver" of a "well-known business tycoon".
It seems the company is well aware its advert policy is controversial.
"It is almost politically incorrect to request someone to work for you that is both attractive as well as professionally equipped with the right set of skills. However, our company understands the importance of having the right people representing your company, because after all, first impressions count," the site reads.
"With a database of over 5000 models around the world, we are able to suit any requirements by providing locally based staff.
"We recruit and staff for a great number of positions such as flight attendants, PAs, hostesses, waitresses, bartenders, sales and promotional staff. Our clients include Louis Vuitton, MTV, F1 and Harrods.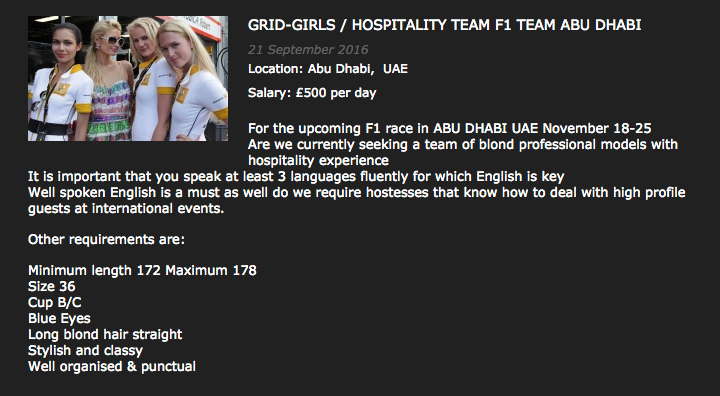 Caitlin Roper, from women's rights group Collective Shout, has criticised the agency for its adverts aimed at women and suggested men would not be subject to the same treatment.
"It appears that looking 'hot' is of more value to the recruitment agency than women's ability to actually perform in their jobs," she told The Huffington Post UK.
"Would the 'wrong' size breasts preclude a woman from completing required work tasks efficiently? It begs the question, what is the agency actually looking for - skilled workers, or eye candy?"
She says in 2016, women should be able to expect more from life in the workforce.
"At this stage I'm not aware of similar ads calling for young and attractive male employees with a specific hair colour and penis size," she said.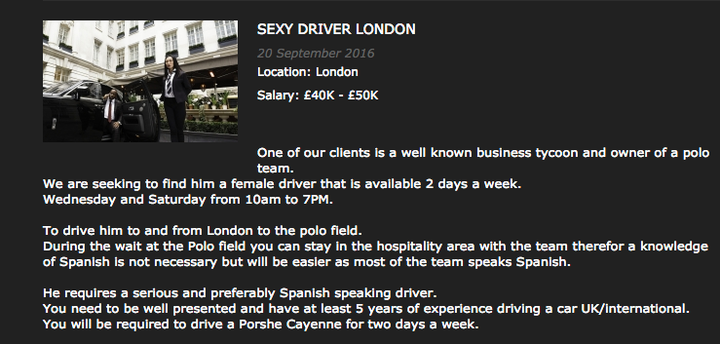 Under the 2010 Equality Act, it is against the law for employers to discriminate based on a candidate's age, marital status, number of children or plans to have children, sexual orientation, disability, race or religion.
However, employers can specify a required clothes size if they can prove it is essential to the role.
Rebecca Hilsenrath, chief executive of the The Equality and Human Rights Commission, told the BBC it would be writing to Matching Models "asking for them to clarify their hiring practices immediately".
Founder of Matching Models, Nathalie Jansen, told The Evening Standard: "Our clients are uber-successful with high demands but the rewards are immense. They want the best and are prepared to pay top salaries to make sure their lives and business runs smoothly.
"A lot of clients want their employees to look a certain way as well as having the right qualifications and experience."
The Huffington Post UK has contacted Matching Models for further comment, but had yet to hear back at the time of publication.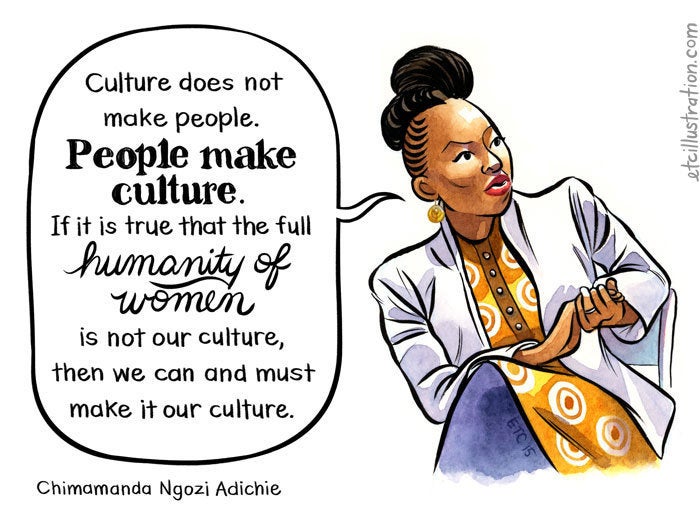 10 women on why feminism still matters