Lawyers for the estate of a deceased graffiti artist are suing McDonald's, saying the fast food chain stole his distinctive tag for an "exciting and fresh" makeover.
The family of Dash Snow have filed a lawsuit against McDonald's for allegedly using his name, signature, and artwork in several hundred restaurants throughout the UK without his permission.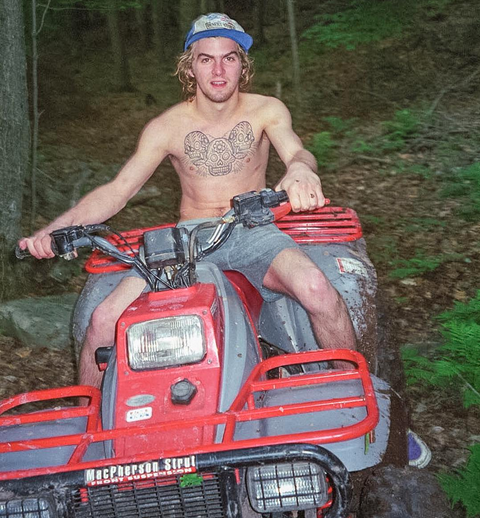 The lauded US artist died seven years ago and his former girlfriend Jade Berreau argues that McDonalds "brazenly" copied his art without permission.
She says that this implies Snow endorsed McDonald's, which is the opposite of his "outsider street cred".
Court papers seen by The Huffington Post UK and filed in California this week, say McDonalds is "attempting to trade on Mr. Snow's name and reputation".
They show an image of Snow's distinctive 'SACE' tag next to a similar 'graffiti' decoration in a McDonald's in Brixton, south London.
The lawsuit says: "Inexplicably, Defendants are using Mr. Snow's artwork as décor in hundreds of McDonald's restaurants, and are using his name and signature in a manner suggesting that Mr. Snow created all of the surrounding artwork (which adorns the entirety of McDonald's graffiti-themed restaurants).
"Below left is an image of Snow's artwork, which consists of a stylized signature of his pseudonym "SACE." Below right is an image of a wall in a McDonald's restaurant in London, which clearly includes a brazen copy of Mr. Snow's work. Hundreds of McDonalds around the world use near-identical interior design."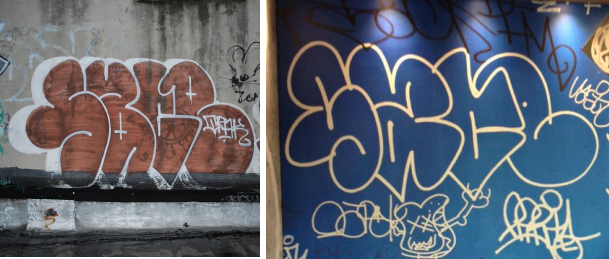 A lawyer for the estate told HuffPost UK that Snow's estate never gave McDonald's permission to use his tag. They claim they asked McDonald's to remove the images, but McDonald's refused.
The Wall Street Journal called Snow a young "master" and his work appeared at the Whitney Biennial in New York, one of the world's leading shows for young artists.
The lawsuit accuses McDonald's of unfair competition, falsification of 'copyright management information' under the US's Digital Millennium Copyright Act, and negligence.
It is demanding the immediate removal of Dash's name and artwork from the McDonald's locations, in order to "protect and preserve his legacy".
The papers read: "Defendants are clearly attempting to trade on Mr. Snow's name and reputation. Indeed, Defendants singled out and spotlighted the display panels featuring Mr. Snow's artwork.
"Not only is Mr. Snow's artwork the largest and most prominent element on display, but it is also the only element "created" by a famous artist. The remaining graphic elements are comprised of generic anonymous shapes and scribbles.
"Mr. Snow's famous work is so prominently placed, it was the only element singled out and spotlighted in media coverage surrounding McDonald's display campaign. Mr. Snow was mentioned by name in at least one such press article, under the false assumption (which resulted from Defendants' copying) that he authorized the use of his artwork and was therefore affiliated with and endorsed McDonald's.
"Nothing is more antithetical to Mr. Snow's outsider 'street cred' than association with corporate consumerism—of which McDonald's and its marketing are the epitome."
A McDonald's spokesperson told the Huffington Post UK: "We can confirm that a lawsuit has been filed on behalf of Dash Snow's estate. As this matter is in the hands of lawyers it would be inappropriate to comment further".
Related