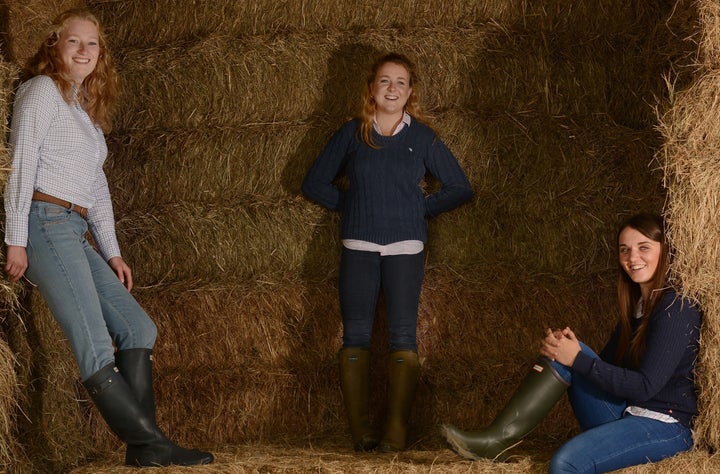 A perilous skills shortage facing British agriculture is prompting ever more innovative efforts to attract young people to a career in farming.
McDonald's announced today it will offer virtual reality tours of its farms, enlisting the support of three young farmers to reveal the secrets behind its food.
The firm says it will also use 360 video to tell the story of how food on its menus is grown, produced and prepared for its some 3.7m daily UK customers.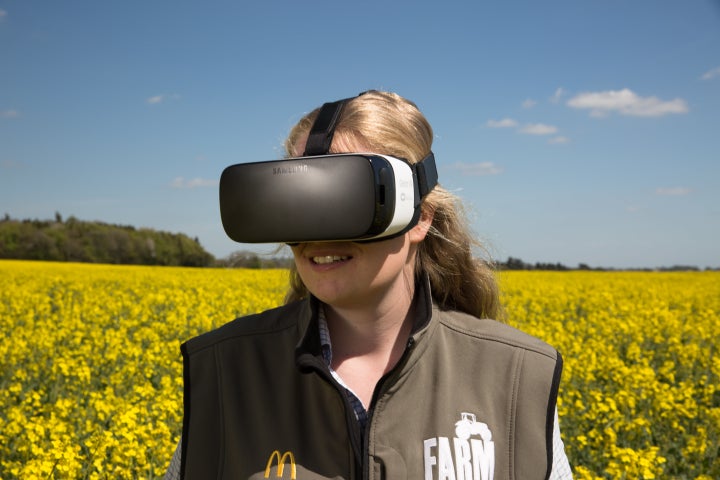 The move comes as new figures provide a worrying glimpse into the challenges the UK's £109bn agri-food industry faces.
There is a need to attract 109,000 new recruits into the food industry by 2022 in order to keep up with a rising UK population, the Food and Drink Federation says.
The American giant's initiative follows the path of its three progressive young farmers, who each work on a farm during their university placement year.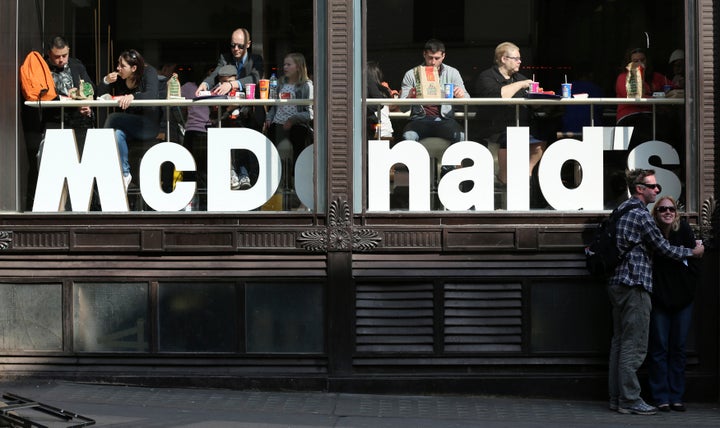 Alice Partridge, one of the fast food firm's placement students, said she thinks a big skills gap could affect the future of British farming.
The 21-year-old told The Huffington Post UK: "It's not just about skills on the farm, it's also the business skills that go with it.
"We need to do more to help young farmers enter the industry."
The Nottingham University student is working on farms during a year break from her Animal Science BSc.
"I've been working with McDonald's dairy farms, I've spent seven months working on farm, had time with Arla Foods (the big dairy company) in Leeds, and some weeks looking after chickens.
"It's all rounded off with a few days in a restaurant."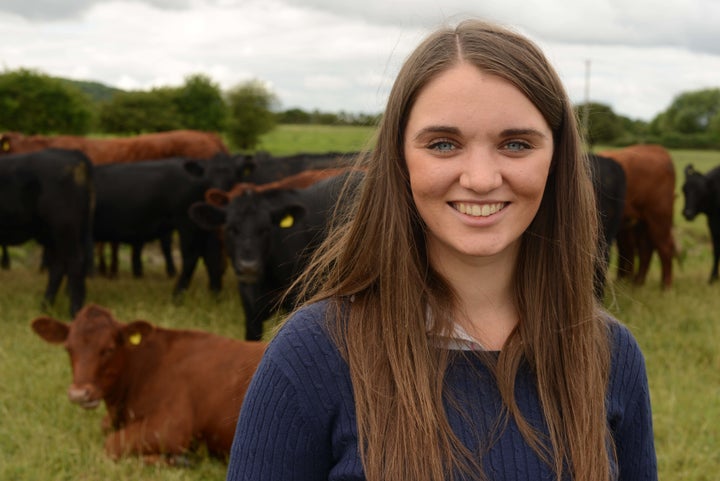 Her colleague Katie Grantham, 20, works on the burger giant's beef farms.
She too is concerned about an impending skills gap, telling HuffPost UK: "Even in the abattoir there is a high level of skill needed.
"I don't think a lot of people see farming as progressive, there's a ton of new technologies and so this scheme really helps with that.
"The population is growing and farmers need to become more productive, efficient and sustainable.
"So new technologies need to be used and even designed.
"It's been so helpful to see the business side, too."
"I'd heard the horror stories, but what I've found couldn't be higher quality in terms of production and standards"
Commenting on negative perceptions of McDonald's food, the Harper Adams University student said: "I'd heard the horror stories, but what I've found couldn't be higher quality in terms of production and standards.
"I've actually eaten more McDonald's since beginning my year here."
There's an increasing appetite for information about the food we eat more generally.
New research by YouGov found three-quarters of people (74%) want to know more about where their food comes from.
One in five people can't explain any process behind food production, while two in five people (41%) have never set foot on a working farm.
Some 83% of people have never been given careers advice about the food and farming sectors.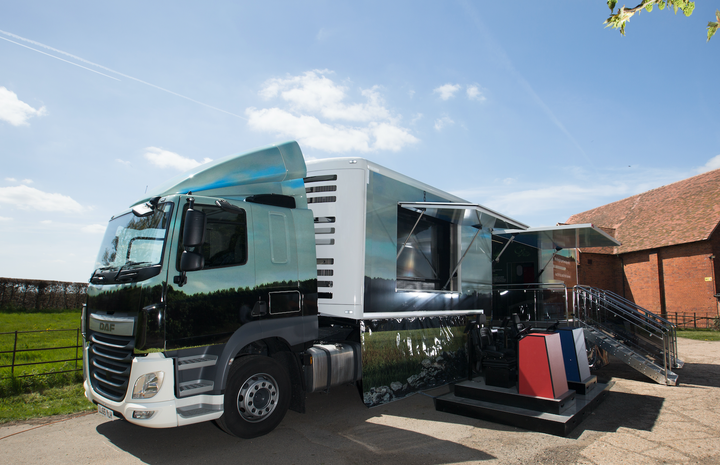 The firm's head of supply chain, Connor McVeigh, said: "We have created an immersive virtual reality experience that will allow people to follow in the footsteps of farmers, suppliers and our crew, bringing the best of UK food production from the countryside to communities across the UK.
"Our hope is that it will help build pride in British and Irish farming, challenge outdated stereotypes and celebrate the best of food and farming in the UK today."
McDonald's scheme has already found support from the government.
"By embracing the latest technology we will foster the next generation of entrepreneurs"
Environment Secretary, Elizabeth Truss, said: "As a nation we are now far more plugged into where our food comes from. Projects like this that link field to fork, or in this case fingers, not only supports our farmers but educates our children too.
"With 3.8 million people employed in the food chain it is vital for our economic future that we make British food and farming all it can be.
"By embracing the latest technology we will foster the next generation of entrepreneurs."
The Follow our Foodsteps programme will visit country shows and skills fayres across the UK this year, including the World Skills Show, Birmingham.