The film, based on the bestseller by Jojo Moyes, tells the story of Will, a handsome alpha-male left a quadriplegic in an accident, and his involvement with quirky carer Lou. Unashamedly sentimental, the film has already infuriated those who claim it depicts the life of a paralysed man in a dangerously negative light.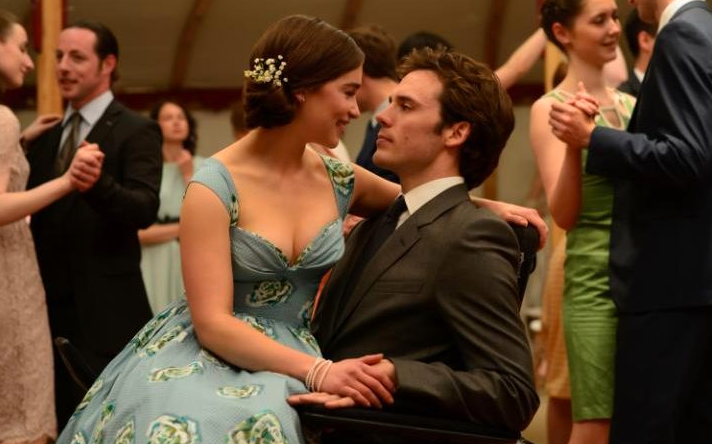 What's the problem here? Well, the vinegar in the sugar of this blossoming romance is that Will has, two years after his accident and despite all the care that his family's money can bring, already decided to make his way to Switzerland and end his life. And, despite the tireless charm mission of Lou and her entourage, this is how the story ultimately goes.
The 'live life' message of the tale is left to be enjoyed by Lou, courtesy of Will's bequeathed cash. Which she spends, in joyous, Amelie-fashion, beneath the Paris skyline as she always dreamt.
I think we see the problem. Sure enough, activists who picketed the premiere last week were quick to point out the hierarchy at work here, that it is not okay to endorse a young man's decision that his life is no longer worth living, now he can longer ski-board, nor hang out with his yuppie pals. "A second-class existence" was how his parents reported his assessment of his own circumstances.
#MeBeforeEuthanasia became the swift hashtag, with the Guardian citing two tweeters in no doubt that the film has got it very wrong.
@grindmastrgrant tweeted: "I'm not your inspiration porn and I'm not a thing to be pitied or killed off to make the audience cry,"
while disability rights activist @JohnBrianKelly wrote: "I have Will's disability. Stop killing me on film! #liveboldly, fight cripple snuff films."
Of course, this isn't the first time a paralysed person's struggle for the right to die has been depicted on screen - think 'Million Dollar Baby' or 'Whose Life Is It Anyway? - but it is unashamedly the most saccharine version of it to reach the screen, for mass audience consumption, under the guise of a romantic tale, where life and love lessons were hard learnt.
Nor is it balanced by any real sense of Will's struggle. We hear about his sleepless nights, his body wracked with pain, but we only see a man transformed by a haircut and a pretty girl on his arm for a wedding.
Sam Claflin has, perhaps, not done himself any favours with those wondering about his motivation for such a part. The actor, seen as athletic as any of his co-stars in 'The Hunger Games', has said that the role of Will has been his most arduous yet, telling US Metro: "Not only was this job physically challenging, but mentally and emotionally draining, too."
'Me Before You' is out this week, if you want to see for yourself what all the fuss is about.
Popular in the Community