A Facebook group in which strangers rate each other's meal deal choice is taking the social media platform by storm.
Meal Deal Talk encourages members to post pictures of their sandwich, snack and drink combos for others to comment on and discuss.
Responses range from highly positive for those who choose classic combinations to scathing for anyone who dares to pick up anything particularly left-field, like carrot sticks and hummus or a Monster energy drink.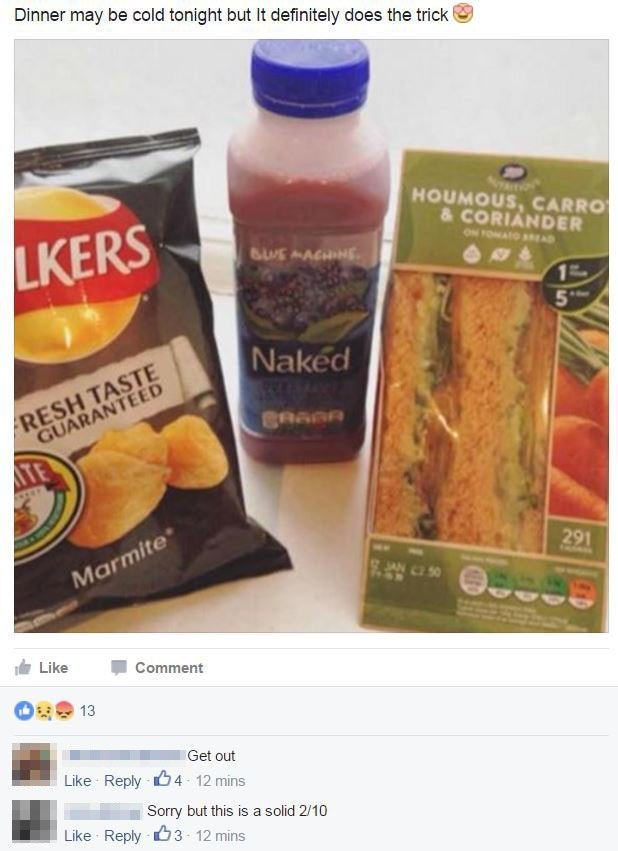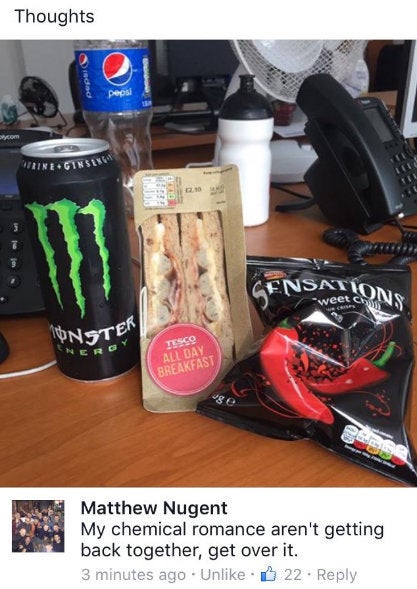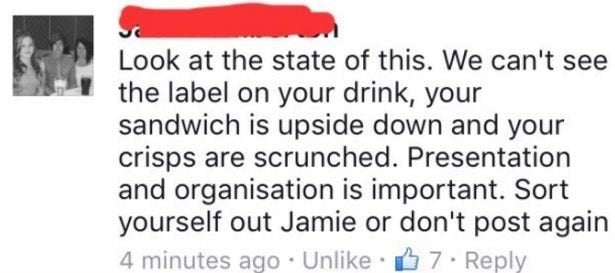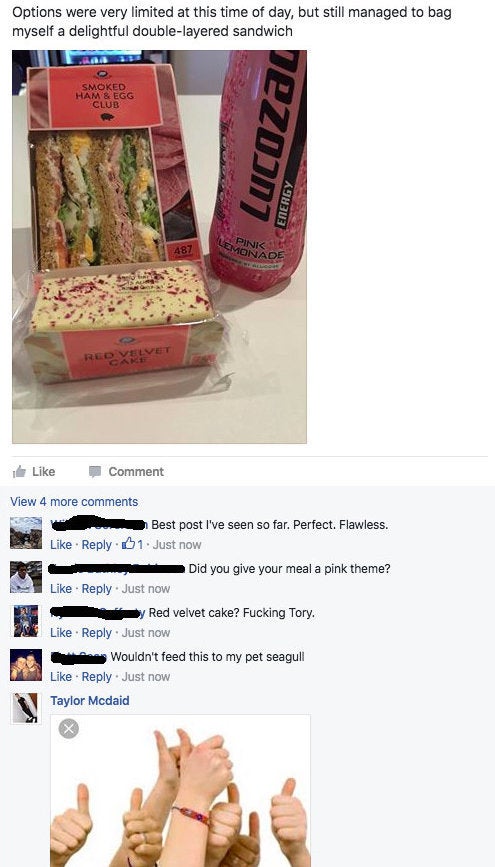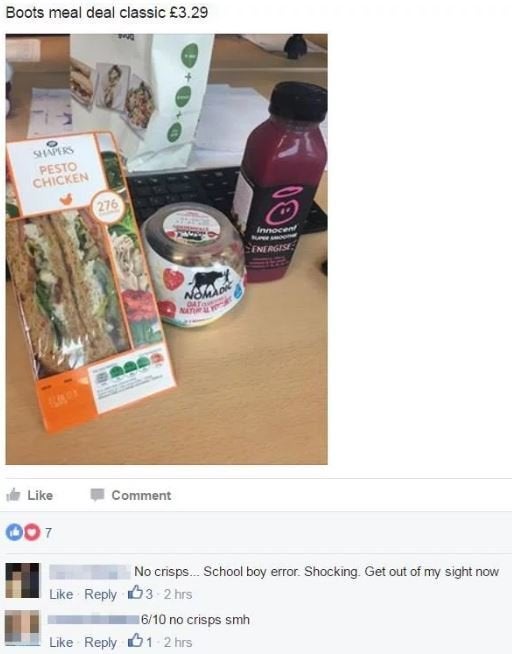 According to Metro, the group's creator came up with the idea in July after picking up his lunch from Boot's.
"I was sat at home on Facebook after I just purchased my usual Boots Meal Deal consisting of a Chicken & Bacon, Chicken Salad and Chicken & Stuffing Triple sandwich, with a Blue Machine Naked Smoothie and McCoys Grilled Steak crisps," he said.
"I realised that I wanted to try new meals but was stuck for ideas and then the idea hit me. I wanted to create a group where members could post their own meals to influence others into trying something new."
If you want to put your pride on the line to have your food ranked by fellow meal deal lovers, you can apply to the closed group - just don't go doing anything silly like choosing a cheese and onion sandwich on brown bread with almonds and an orange juice.
Related