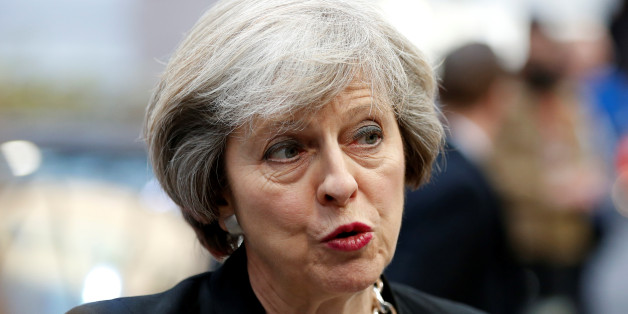 Francois Lenoir / Reuters
The Prime Minister has today announced a package of new measures to improve mental health care in this country. In her speech to the Charity Commission this morning, she accepted some of the key recommendations of the Education Policy Institute's Mental Health Commission.
Chaired by former Mental Health Minister, Rt Hon. Norman Lamb MP, the Education Policy Institute Commission benefitted from the experience of experts including psychologist and broadcaster Tanya Byron, and Sarah Brennan, the Chief Executive of Young Minds. The work was also steered by a Young People's Reference Group.
In our report, Time to Deliver, published last November, the Commission called for a 'Prime Minister's Challenge' on children and young people's mental health, which would give this issue national, cross-government focus. The speech today stops short of such an approach, but does signal that this is firmly on Theresa May's radar.
The Prime Minister also trailed the launch of a Green Paper on mental health care for young people, including support in schools and universities. As recommended by the EPI Commission, Ms May also announced mental health first aid training in all secondary schools. In addition, schools will be encouraged to work more closely with the NHS to provide joined up support, an approach which was also endorsed by the Education Policy Institute.
In the forthcoming Green Paper, we will be looking out for the following additional policies as proposed by our expert Commission:
• Evidence-based parenting support at key transition points, such as the start of primary or secondary school.
• The establishment of a Mental Health Research Institute, to better understand mental health, new treatments and effective interventions.
• A strategy to empower young people to live safe digital lives, developing young people's resilience in the face of online threats.
• Nationally kite-marked, easy to access services in every area.
• A high-profile, national government programme of support in schools, including statutory PSHE lessons, a trained lead in every school and initial teacher training.
Crucially, if services are to improve, there needs to be a focus on ensuring that all of the additional £1.4billion funding announced in 2015 is spent on children's mental health. This funding should be focused on early intervention, such as support in schools. This would ensure that children get early access to the help they need, and are not turned away due to high access thresholds for specialist services, as our Commission identified.
Children and young people's mental health care has been a Cinderella service in the NHS for years, always at the back of the queue for resources and the front of the queue for cuts. Recent cross-party support for this issue is to be welcomed, but it will require sustained effort to transform provision over the next five years, and beyond.