Their parents Mervyn Scott, 30, and Sarah Aitken, 32, released a statement through police saying they were "devastated" and paying tribute to their "little soldiers".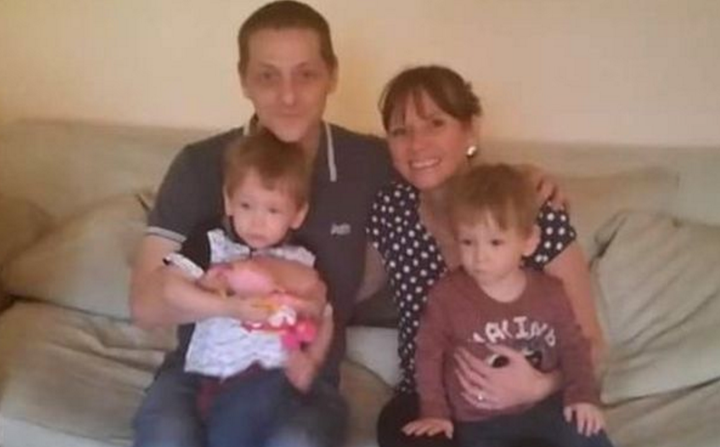 It has been reported that the large tank had previously been used for keeping koi carp.
Online trolls have now targeted the couple on Fife Police Division's Facebook page under statements on the deaths, the Press Association reports.
Some of the posts were removed by the force, although some could still be seen on the site on Wednesday night.
Fife Police Division posted on their site: "We want to ensure that the public are kept updated on our enquiries into the tragic deaths of Rhys and Shaun Scott, and request that all our followers are respectful of their family and one another when commenting."
One user posted: "Another prime example of stupid parents not watching their children."
Another wrote: "Why the hell were the two boys left on there (sic) own near a pond they should of checked on them if it had gone quiet no sympathy from me."
A further user added: "Nothing like this will ever happen to me, because if I ever have toddlers and a pond at the same time, the pond will be covered or filled in, all the windows and doors will be secured. It's called good parenting. I'm very sorry for their loss, but early indications are that this was NOT good parenting."
The trolls were in the minority among hundreds of messages expressing sympathy for the couple and paying tribute to the twins.
Family members and other users hit out at the comments.
Sandra Rodgers, aunt of the twins' mother, told the Daily Mail: "Our niece has just tragically lost her two gorgeous boys, and the family are devastated and heartbroken.
"Let the authorities do their investigations and leave the family to grieve for Shaun and Rhys in peace please."
A Police Scotland spokeswoman said "appropriate steps" are taken to remove any posts on the force's social media sites deemed to be offensive and to identify those responsible.
Emergency services were called to the scene in Dalgety Bay at around 8.20am on Saturday after the brothers had fallen into the tank.
They were rushed to Victoria Hospital in Kirkcaldy but later died, Police Scotland said.
Related