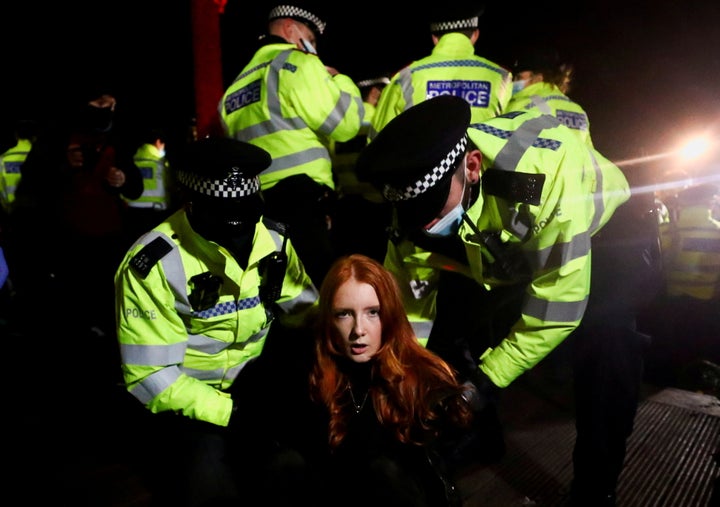 The Metropolitan Police is to face intense monitoring from the police watchdog after a catalogue of failings in recent years.
The force has been put in what home secretary Priti Patel called "special measures" by Her Majesty's Inspectorate of Constabulary and Fire and Rescue Services (HMICFRS).
What does 'special measures' mean?
Special measures is a status applied by regulators of public services in the UK to providers who fall short of acceptable standards. It is most commonly associated with failing schools and hospitals.
It is the first time the Met – the UK's largest police force – has been subject to this kind of oversight. The inspectorate said was the force had been placed in its "engage" process, which "provides additional scrutiny and support to help it make improvements".
The watchdog placed Greater Manchester Police on the engage process in 2020 after it failed to report 80,000 crimes.
It means the Met will be under enhanced scrutiny, required to report to watchdog inspectors more regularly and could be asked to meet specific crime-fighting targets.
According to the policing watchdog's website, a force enters the engage process if it is "not responding to a cause of concern, or if it is not succeeding in managing, mitigating or eradicating the cause of concern".
Sir Stephen House, the Met's acting commissioner, will be required to work with London mayor Sadiq Khan to produce a remedial plan which the inspectorate will assess.
Why has it happened?
For many, special measures has been a long time coming.
In February, Metropolitan Police commissioner Dame Cressida Dick was forced to quit after admitting mayor of London Sadiq Khan "no longer has sufficient confidence in my leadership to continue". Her replacement is expected to be unveiled in the summer.
Here are some of the recent scandals that have drawn fierce criticism of the force.
The death of Sarah Everard
Ex-Pc Wayne Couzens was handed a whole-life term in September after kidnapping, raping and murdering Sarah Everard, 33.
Couzens abducted Everard as she walked home from a friend's house in Clapham, south London, on the evening of March 3 last year.
The Metropolitan Police firearms officer, who had been "hunting" for a victim, used his warrant card and handcuffs to snatch the marketing executive off the street using Covid lockdown rules to make a false arrest.
Couzens had been assigned to the parliamentary and diplomatic protection branch of the force, which protects government buildings and the Palace of Westminster.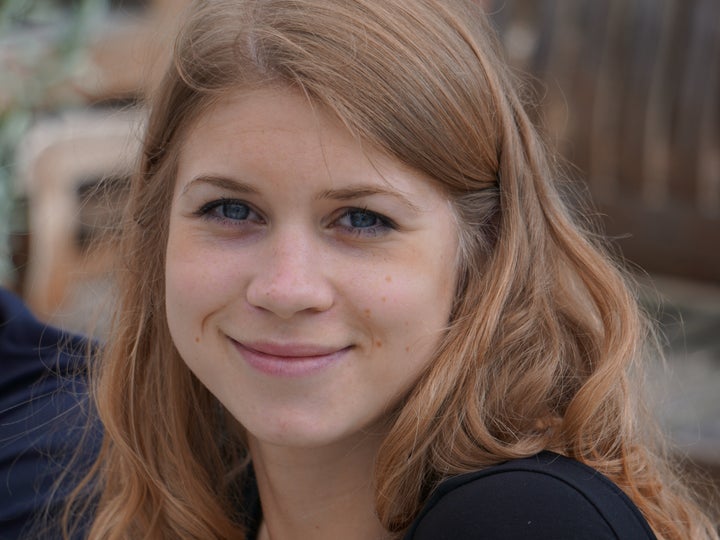 The force also faced criticism for its handling of a vigil held in Everard's name.
Reclaim These Streets proposed a socially-distanced vigil for Everard, near to where she went missing in Clapham, south London, in March last year.
However, they were denied permission, with police citing coronavirus regulations.
Instead a spontaneous vigil took place, which ended with police forcibly clearing women from the scene.
The force was heavily criticised for its actions, but later cleared by a police watchdog.
The Inspectorate's report concluded the police "acted appropriately" when dealing with the event, but also found it was a "public relations disaster" and described some statements made by members of the force as "tone deaf".
The strip search of Child Q
Four Metropolitan Police officers are being investigated for gross misconduct after a 15-year-old Black schoolgirl was strip-searched.
The teenager, referred to as Child Q, was strip-searched by female Met officers in 2020 after she was wrongly suspected of carrying cannabis at her east London school.
Protests and condemnation erupted after it emerged the teenager was searched without another adult present and in the knowledge that she was menstruating.
This month, the Independent Office for Police Conduct (IOPC) confirmed that four Met officers have been served with gross misconduct notices in connection with its ongoing investigation into complaints.
Last week, the Met confirmed a further eight voluntary referrals involving strip searches of children have been made to the IOPC after two teenage girls were strip-searched by officers while they were menstruating.
The handling of Stephen Port's murders
The IOPC is to reinvestigate the Met over their initial handling of the murders of four young men by serial killer Stephen Port.
The watchdog said there is evidence that its original investigation into the conduct of officers was "materially flawed", with "new information" coming out at the inquests into the deaths of Anthony Walgate, Gabriel Kovari, Daniel Whitworth and Jack Taylor, held last year.
The inquests concluded that police failings "probably" contributed to the deaths of the three last victims, all of whom were unlawfully killed.
None of the 17 officers involved in the original IOPC investigation – carried out before the inquests – faced disciplinary action, although 16 of them gave "no comment" interviews.
Port, now 47, a former bus depot chef, will die in prison after being handed a whole life sentence at the Old Bailey for the murders in 2014 and 2015, as well as a string of sex assaults.
Nine of the 17 officers investigated by the IOPC in 2018 were found to have performance failings. But none of the nine were disciplined or lost their jobs, and some have since been promoted.
Charing Cross police station scandal
A report by the IOPC revealed highly offensive language used on WhatsApp and in Facebook chats by officers from a now disbanded team based in Westminster, primarily at Charing Cross police station.
In February, the watchdog took the unusual step of publishing the messages in full, despite many of them being too offensive to print as part of mainstream news coverage, because it said it was important for the public to know.
Officers made repeated jokes about rape, domestic violence, violent racism, and used homophobic language and derogatory terms for disabled people.
One officer bragged about having sex with a sex worker he met on duty.
The murders of Nicole Smallman and Bibaa Henry
Pcs Deniz Jaffer and Jamie Lewis, formerly of the Met, were jailed for two years and nine months each in December for taking photographs of the bodies of sisters Bibaa Henry, 46, and Nicole Smallman, 27, and sharing them with friends and colleagues on WhatsApp.
Jaffer and Lewis were assigned to guard the scene after the sisters were found dead in bushes in Fryent Country Park, Wembley, north-west London.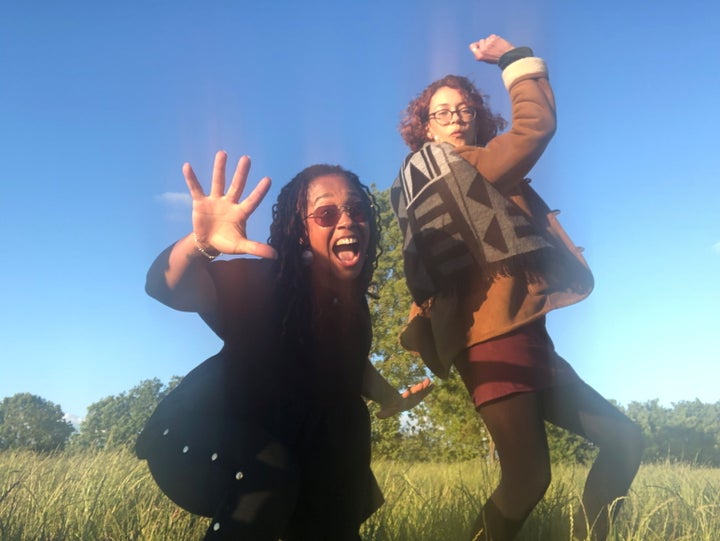 Instead, the officers moved from their posts to take photographs of the bodies, which were then shared with colleagues and friends on WhatsApp.
One was a "selfie-style" image on which Lewis had superimposed his face.
The officers' behaviour also included describing the victims as "dead birds" on WhatsApp groups.
Afterwards, the Metropolitan Police apologised to the victims' family for the defendants' "shameful" and "utterly unprofessional" actions.
What has been the reaction?
Home secretary Priti Patel:
"The public put their trust in the police and rightly expect the country's largest force to protect them effectively and carry out their duties to the highest professional standards. As home secretary, I have overseen the largest funding boost for policing in a decade, and the Government has committed to an extra 20,000 police officers, with 2,599 already recruited by the Metropolitan Police.

"I expect the police to get the basics right. It is clear the Metropolitan Police Service is falling short of these expectations which is why I support the action that HMICFRS has taken today to highlight their failings – and I expect the Met and the London mayor to take immediate action to begin addressing them.

"The process to recruit a new commissioner is well under way and I have made clear that the successful candidate must demonstrate sustained improvements in the Metropolitan Police Service in order to regain public trust both in London and across the country.

"The new commissioner will need to deliver on the public's priorities for the police – making our streets safer, bearing down on crime and bringing more criminals to justice, while continuing to recruit thousands of new officers to protect local communities."
"A series of appalling scandals have not only exposed deep cultural problems but have damaged the confidence of Londoners in the capital's police service.

"The decision by the HMICFRS to now move the Met into special measures has laid bare the substantial performance failings by the force.

"As I have been saying for some time, Londoners deserve better. That's why we now need to see nothing less than a new contract forged between the police and the public in London.

"This means root and branch reforms and systemic change to the Met's performance and culture."
"We recognise the cumulative impact of events and problems that the Met is dealing with. We understand the impact this has had on communities and we share their disappointment.

"We are determined to be a police service Londoners can be proud of. We are talking to the inspectorate about next steps."
A spokeswoman for the HMICFRS:
"We can confirm that we are now monitoring the Metropolitan Police Service through our Engage process, which provides additional scrutiny and support to help it make improvements."