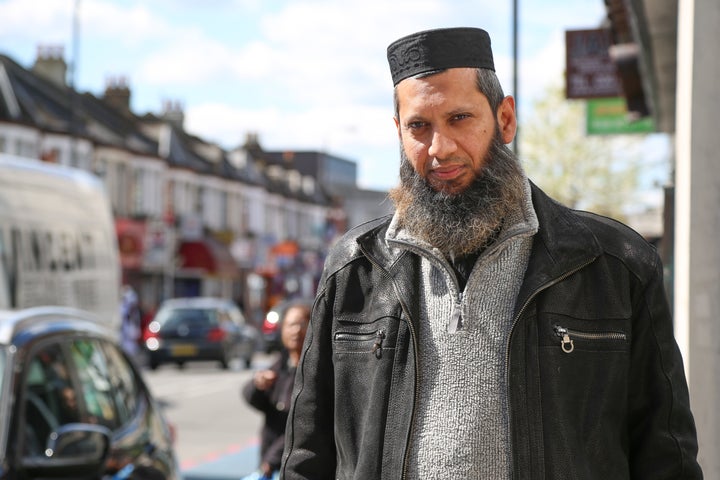 A Cabinet minister has been forced to make a humiliating apology after wrongly labelling a British Imam a supporter of ISIS.
Suliman Gani, previously a cleric at the Tooting Islamic Centre, was reportedly preparing legal action against Defence Secretary Michael Fallon after the minister made the claim during the bitter London mayoral election.
David Cameron has made similar remarks during Prime Minister's Questions in an attempt to link Labour's Sadiq Khan, who won last Friday, to extremism but with the cover of parliamentary privilege.
Fallon, by contrast, made the remarks on the media. The minister repeated the allegation at the weekend, claiming Gani was a "supporter of Daesh Islamic State" and appeared "on a platform nine times" with Khan.
Today a spokesperson for Fallon said: "Michael made clear he was quoting a claim by Andrew Neil on a BBC Mayoral debate programme. He was unaware of the clarification and apology that the BBC had issued on Neil's claim.
"Had he been aware, he would not of course have quoted him and as soon he became aware he put the record straight. He naturally apologises for this inadvertent error."
LBC Radio today revealed that lawyers acting for Gani have sent a defamation claim to Fallon after he repeated the remarks outside the Commons.
They are calling for an on-air apology from Fallon, and for the Prime Minister's retraction to be noted in Hansard.
LBC reported Gani was faced attacks in his local community. He told the station he feared for his life and the safety of his family.
"It is really stressful, my family are upset. I am utterly shocked that someone of such a high-ranking position, the defence secretary, can make such a preposterous statement," he said.
In April, the BBC apologised to Gani making the original accusations in a mayoral debate.
Last month, Cameron said during Prime Minister's Questions said: "Sadiq Khan has appeared on a platform with Suliman Gani nine times; this man supports IS." At the time, Gani denied the claim.
But the Prime Minister's spokesman dismissed suggestions today that Cameron would be apologising.