Ahead of the second part of the hit drama on Tuesday night, the continuity announcer thought he was someone else entirely.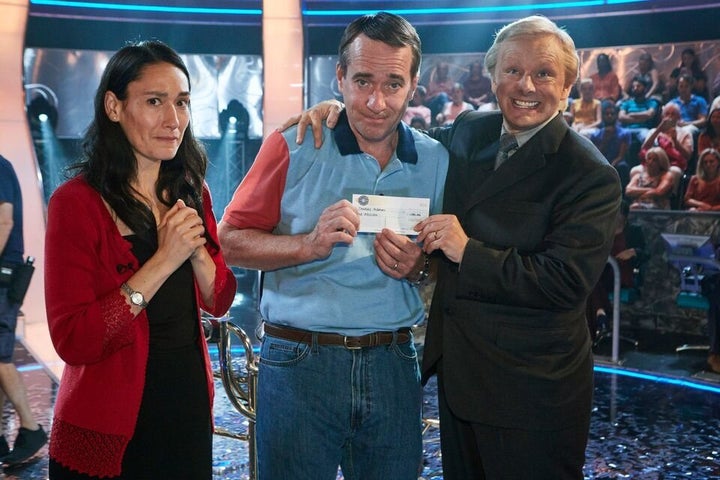 Instead of calling him Michael Sheen, he was referred to as fellow actor Martin Sheen – and it didn't go unnoticed by Michael (repeat Michael) Sheen.
He then tweeted: "Hey ITV the least you can do is get my name right in your trailers FFS."
Twitter saw the funny side...
Quiz recounts how Major Charles Ingram, his wife Diana and an accomplice, Tecwen Whittock, attempted an "audacious heist" on Who Wants To Be A Millionaire? back in 2001.
The trio were accused of cheating their way to win the show's top prize when Whittock, who was sat in the audience during the recording, coughed in order to signify the correct answers to the multiple choice questions posed to Major Ingram by host Chris Tarrant.
After accusations of cheating were made against them, they were taken to trial where they were all found guilty of "procuring the execution of a valuable security by deception".
Both the Ingrams and Whittock were each given suspended prison sentences and each fined £15,000. The Ingrams also had to pay £115,000 in additional costs.
Starring alongside Michael in the three-part drama are former Spooks star Matthew MacFadyen and Fleabag's Sian Clifford.
Quiz concludes on Wednesday at 9pm on ITV.