Migraines are far more than headaches and can be debilitating to those who suffer them regularly, but that could be set to change.
A new drug has been found to reduce the frequency and severity of migraine attacks, cutting the duration of migraines by 50% for half of sufferers.
The drug, called Erenumab, was administered to more than 900 sufferers via a monthly injection in the latest trial, with positive results.
Principal investigator Peter Goadsby, from King's College Hospital, London, said the trial represents "an incredibly important step forward for migraine understanding and migraine treatment".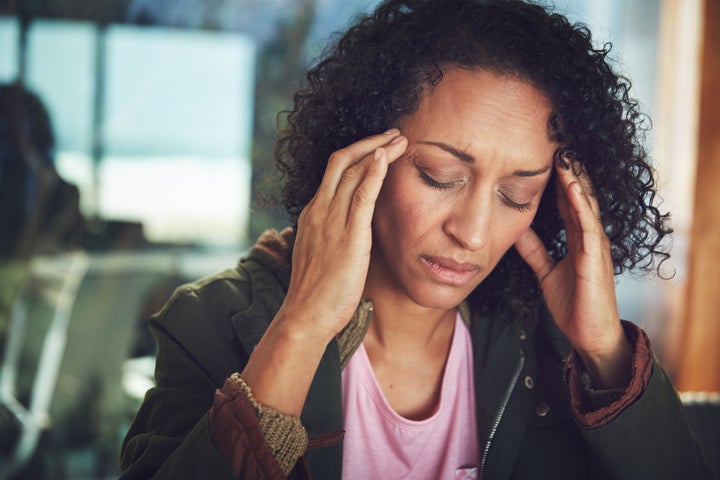 According to the Migraine Trust, migraine is the "third most common disease in the world", with one in seven people experiencing regular migraines.
Those experiencing a migraine will usually feel a thumping or pulsing pressure in their head, which is often accompanied by oversensitivity to light and noise. An attack can also cause symptoms of nausea or vomiting.
During the trial, patients were either injected with the new drug Erenumab, or a placebo.
The exact cause of migraine is still unknown but scientists believe the pain and sensitivity to light associated with the condition is linked to a chemical in the brain called calcitonin gene-related peptide, or CGRP.
Erenumab works by blocking the CGRP receptor in the brain.
Over the six-month trial, patients receiving Erenumab, who had an average of eight migraines per month at the start of the trial, reported having an average of five migraines per month following the treatment.
Migraines can last from anything between a few hours and several days, but 50% of patients receiving Erenumab in the trial reported the duration of their migraines being reduced by half.
Those receiving the drug reported migraines having a reduced impact on their everyday lives, being able to better complete activities such as getting ready for the day, doing household chores or activities requiring concentration.
Vas Narasimhan, global head of drug development and chief medical officer for Novartis, who make Erenumab, said the results of the study "add to the evidence for the significant, consistent benefits of Erenumab seen across the spectrum of chronic and episodic migraine, including patients who failed on previous preventive treatments".
"People with migraine are missing out due to this debilitating neurological disease and are in need of safe, tolerable and effective preventive treatments," he added.
"We are committed to bringing this much-needed treatment option to patients as soon as possible."
According to The Telegraph, Novartis has now applied for a European Medicines Agency (EMA) license for the medication, in the hopes of making it available in the UK from next year.
Commenting on the findings, Simon Evans, chief executive of the charity Migraine Action, said in a statement: "Migraine is too often trivialised as just a headache when, in reality, it can be a debilitating, chronic condition that can destroy lives.
"The effects can last for hours, even days in many cases. An option that can prevent migraine and that is well tolerated is therefore sorely needed, and we hope that this marks the start of real change in how this condition is treated and perceived."