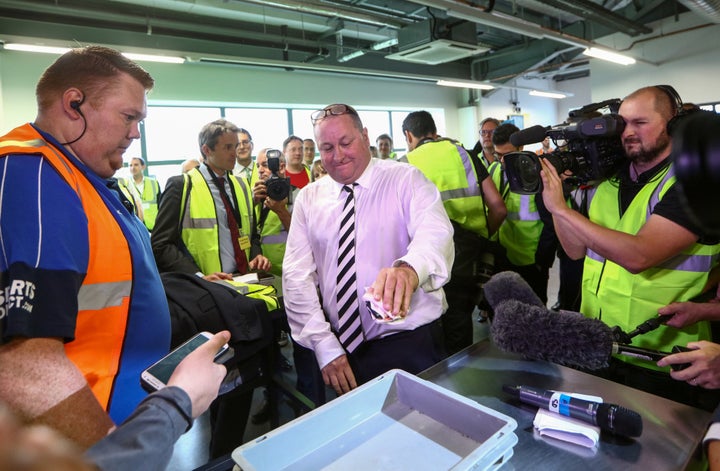 Billionaire Mike Ashley, the pantomime villain of capitalism, has reminded everyone just how wealthy he is when he emptied his pockets before a group of journalists.
The Sports Direct owner was leading journalists and investors on a tour of the company's headquarters in Shirebrook, Derbyshire on Wednesday, after a firestorm of publicity over poor working conditions and low pay.
But when he had to empty his pockets at the security of one of the shopfloors, he produced a wad of £50 notes.
"A lot of cash there," remarked some of the people following him.
"I've been to the Casino," Ashley joked as he was photographed standing awkwardly as a member of security staff checked the cash.
He added: "No, don't please write that."
After putting his money away, Ashley returned to discussing Sports Direct staff being paid below the minimum wage.
But people on Twitter was taken aback with the money he casually carried around, turning a drive for good PR into a PR gaffe.
Some suggested some of the wads of cash could be spent on boosting workers' pay.
The tour followed heated exchanges at Sports Direct's AGM, where Ashley argued with union representatives, becoming angry when asked about Sports Direct's "Victorian" working practices.
He accused them of "showboating", adding: "It's probably your fault that we're in this mess."
Ashley has recently ditched the "six strikes and you're out" policy that saw staff fired for a series of minor infractions such as talking to colleagues or being late.
He has also pledged to ban zero hours contracts at the company.
A review by Sports Direct's external lawyers found the company had failed to properly support staff, particularly