Miley Cyrus has taken aim at the Daily Mail, after they focused on one rather reductive part of her new video.
Last week, Miley debuted the accompanying music video for her new Mark Ronson collaboration 'Nothing Breaks Like A Heart', which quickly sparked a lot of conversation online.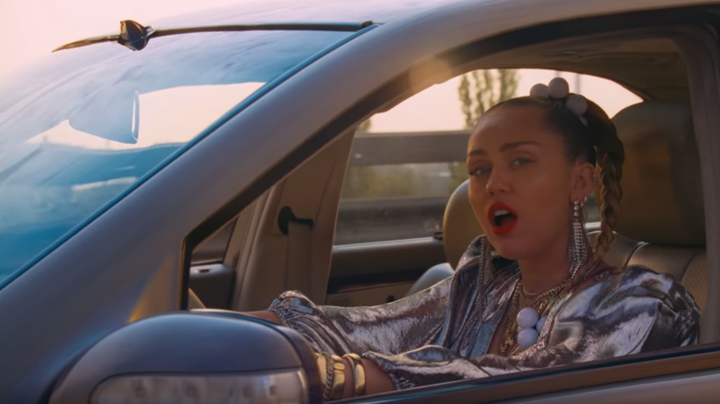 The clip has been interpreted by many as a commentary about the current social and political climate, with scenes alluding to gun violence, religion and corruption, though the Daily Mail's version glossed over all of that, focusing on one very specific aspect.
Their headline read: "Miley Cyrus flashes her behind as she plows through buildings and leads police on car chase in Nothing Breaks Like A Heart music video."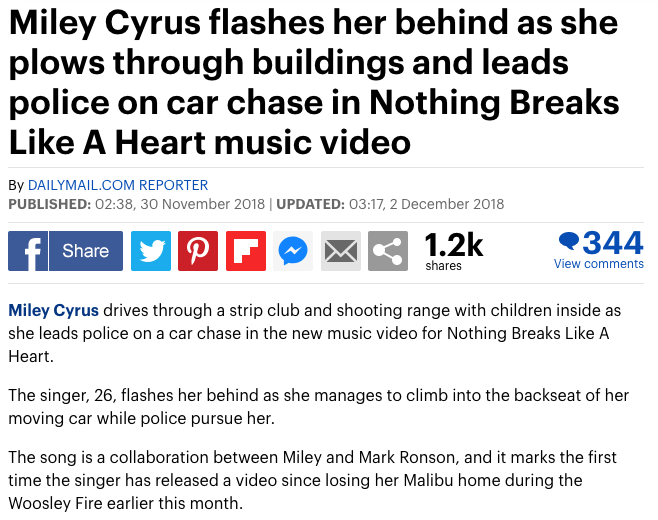 On Monday night, Miley shared a link to the news story, and its accompanying main image of her bum, as she clambers into the backseat of a car, adding: "Glad you like my ass but can you see anything else a newspaper with your influence can talk about."
The singer had been on a social media hiatus until last week, when she first announced that the country-inspired track was coming.
'Nothing Breaks Like A Heart' serves as the lead single from Mark Ronson's upcoming solo album, which he has referred to as "the heartbreak era" on social media.
Mark has also teased that the album, his first since 2015's 'Uptown Special', would be full of "sad bangers", following his recent break-up from ex-wife Joséphine de La Baume.
Watch the 'Nothing Breaks Like A Heart' music video below: