With Ramadan fast approaching, volunteers are turning their efforts to help refugees in Greece by providing them with enough food and drink to break their fast after the long, hot days.
A task force of young people, organised by charity Help Refugees, hopes to supply 12,000 refugees with food parcels so they can observe Ramadan, which involves fasting between sunrise and sunset. They then break fast with a feast.
Tom Steadman from the charity says the soaring temperatures in Greece and the lack of food in the camps make the process of observing Ramadan, which runs from 15 May to 14 June, "very difficult" for refugees. But in such hard times, and with such uncertainty for the future, having the option to observe it is the least they deserve.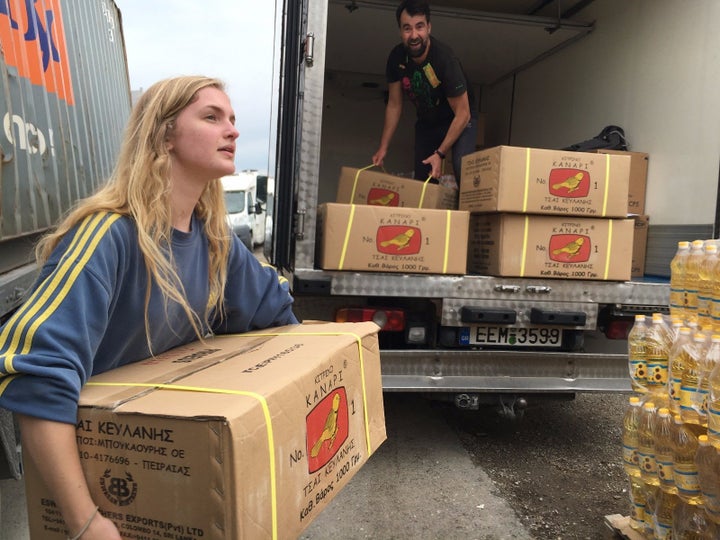 Ramadan is one of the holiest months in the Islamic calendar, marking the time the Prophet Muhammad revealed the Qu'ran to Muslims. The religious festival is observed by millions of Muslims all over the world, although young children, pregnant or breastfeeding women, older people, or those who are sick or travelling, are exceptions to the rule.
In Greece, a group of young people will work around the clock to distribute food parcels to various refugee camps, ensuring parcels are delivered to the right place at the right time - and regularly. In London, volunteers will spread awareness and encourage communities to donate money, so they can buy the food. This is an important task as the amount of food the charity provides will depend on the amount of money they get. (You can help by donating here.)
Olivia Long, 25, is a Master's student based in London who has volunteered with the charity for almost three years, including at the infamous Calais Jungle and then in Greece. She will be drumming up support for the cause in the capital.
"In Greece I came to understand just how much a sense of community and belonging can help to strengthen people's coping mechanisms in the face of the conditions they are living in," says Olivia. "I'm excited that through this project we can contribute to that.
"This is such a significant time of year for many people, and being able to cook homely, familiar food themselves to break their fast at the end of each very hot day is so important."
All of the food that is distributed is purchased by the charity from Greek businesses and market stalls. Each pack contains Arabic bread, dates, salad, eggs, rice, oils and spices, which people can cook with.
Freya Mergler, 26, is the field manager for Help Refugees in Athens, Greece. Her job is to ensure the grassroots groups and volunteers which the charity supports are able to keep providing food, shelter and medical care to refugees across the country.
"I have been working with Help Refugees in Greece for over a year," she says. "It can be emotionally draining work, but when you see the impact you're having on people's lives, it makes it all worth it."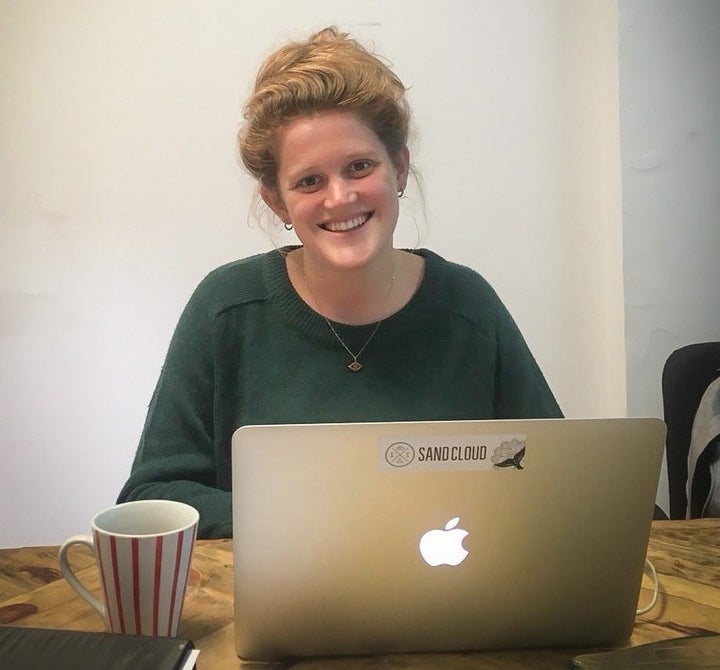 The tireless work carried out by people like Freya and Olivia in the run up to Ramadan - and during the celebration, which lasts from 15 May to 14 June - means hundreds if not thousands of refugee families will be able to come together, cook and observe Ramadan in peace and dignity, going to sleep with their bellies full each night.
Olivia adds: "We need to demonstrate that we haven't forgotten them. We're all the same, in the end. We just happen to have been born in different places. I'm lucky enough to have had a secure upbringing in one of the wealthiest countries in the world. It'd be such a waste not to try to use that position to raise the profile – in whatever way possible - of issues faced by those who have not been as lucky.
"If there's one thing I've learnt doing this it's that there is always something we can do, however small, to work towards making things better."
HumanKind is HuffPost's celebration of kindness, featuring people who do incredible things for others or the planet – transforming lives through small but significant acts. Get involved by joining us on Facebook or telling us about the people who you think deserve recognition for their kind works. You can nominate them here or share your personal story by emailing natasha.hinde@huffpost.com.