With her love of cocooning in a duvet and her fruit friends and vegeta-pals, it could be argued that sitcom character Miranda was the original queen of self-isolation.
However, the show's star has now revealed a story from her time in lockdown that's as ridiculous as anything that ever happened to her hapless namesake.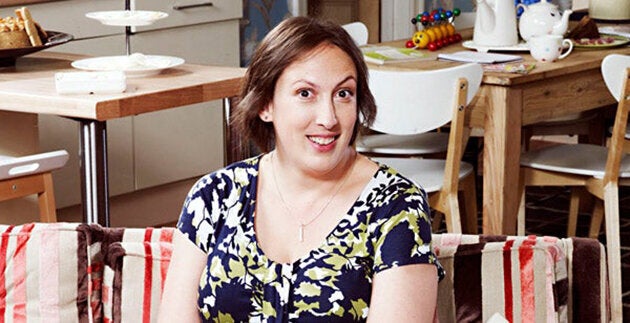 Revealing her real-life "Miranda moment" as she appears on Friday's edition of The Graham Norton Show, Miranda Hart, tells the chat show host: "My dog is 13 now and has gone deaf so instead of saying gently, 'Wee Wees' when she is outside, I have to shout it at her.
"The other day I couldn't get her back, so wearing just a towel I was shouting 'Peggy, Wee wees' at the top of my voice. It was only afterwards that I realised someone was filming a live Zoom PE class and I was in the background!"
Still, at least this didn't happen to her towel.
Oh, it turns out something similar has indeed happened to her in lockdown, as Miranda tweeted earlier this week:
The BBC sitcom celebrated its 10th anniversary at the tail end of last year, with Miranda later hosting a reunion special from the London Palladium on New Year's Day to mark the occasion.
Speaking about the celebrations, Miranda tells Graham: "It felt very British and a bit awkward celebrating myself and then I thought, 'Fuck it – the show did really well and I am allowed to celebrate it and be proud of it.
"The biggest surprise was what it meant to people. After the second series, I started getting letters – particularly from teenage girls and young women who said the show really helped them with their anxieties and helped them accept themselves. Subconsciously, there was clearly more going into the writing than I realised – it was kind of cool to acknowledge that."
The Graham Norton Show airs on Friday at 10.45pm on BBC One.