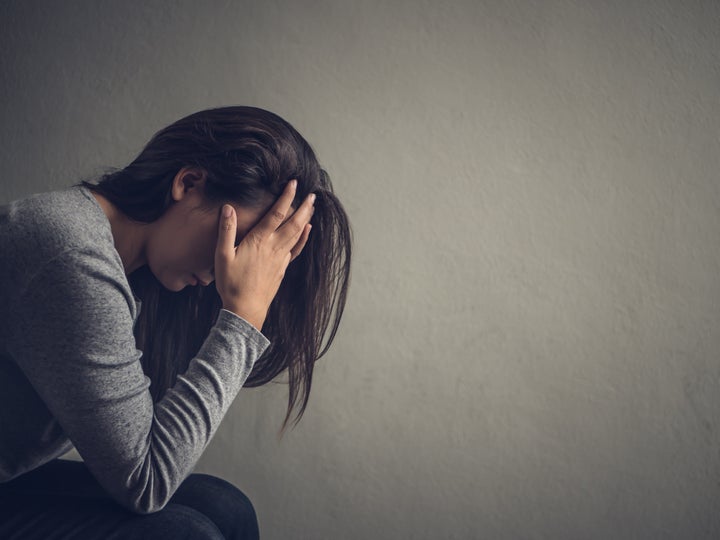 Country sensation Carrie Underwood, Actor James Van Der Beek, Backstreet Boy Nick Carter, wellness icon Joe Wicks and comedian Chris Ramsay – they may not be names that are often cited in the same breath, but there are two things that unite all of them in a saddening form of solidarity. Firstly, they have all been vocal about their tragic experience of miscarriage over the last month, and second, they have been brave enough to speak out about the grief caused. Their decisions to speak out were brave and show the power of normalising conversations not just about miscarriage but grief in all its many forms.

I believe we have been socialised to minimise the emotional impact of miscarriage on those who experience it. It is often something very private and that we deal with internally or try to sweep under the carpet. Think about it. We're told not to tell anyone about a pregnancy until three months just in case miscarriage occurs. We are told to hope for the best and not plan for any other outcome. Should the worst happen, expectation is that we will just get on with life. After all it wasn't a baby really was it? But in reality the loss is huge and the grief can feel overwhelming. It can challenge or even ruin relationships, cause feelings of depression and leave you terrified by the past and fearful of the future.
We need to grieve all of life's losses, not just typical bereavements. Miscarriage carries with it a unique deck of cards in regards to grief. For the woman, it is a loss of the life force they have been caring for within; and for both men and women it is often the loss of dreams, ambitions and excitement for what's to come that truly cuts like a knife. When we fall pregnant we create hopes and expectations of what our life will be like, how it will change. We see that child growing up, we see their first steps, their first day at school, we dream of what their life could have been and the life we would have had with that child within it. A major ending like this marks the end of our old self as we know it, and highlights an uncertainty over the future. This death of what was meant to be can bring with it deep sorrows that involve losing aspects of ourselves as well as the others in our life.
For many people who experience miscarriage, they are told that expressing their feelings of sorrow is abnormal or even indulgent. Over time the pain of unresolved grief is cumulative and can have a long term impact on that person's capacity for happiness with anxiety, depression and hopelessness taking over.
I believe we need to honour losses in the same way we mark the gains in our lives, because both events fundamentally change us. You could say that, just as we celebrate the 'comings' of life – such as 18th birthday, marriage, and childbirth – we also need to honour the 'goings'. Whilst we have the ritual of funerals to help us through the loss of friends and family, this rarely is the case for miscarriage. We are not taught how to honour and let go in ways that are healthy for us. The result is that many of us store up this grief, until we find ourselves bursting with a pain so great that we cannot even contemplate examining it.
However, these negative experiences can be eased when we process this grief and can then begin to heal. So how do we start this healing process? The first step is by making miscarriage and the resulting grief a part of the mainstream conversation. Something that we talk about, share and process. For those who tragically go through the experience, it's important to allow them a safe and nurturing space to express and make sense of blocked emotions arising from the hurt, devastation and loss.
The only way to allow this pain to dissipate is to make processing and healing all forms of grief open and socially acceptable. We need to become braver in sharing our own stories of loss, normalising miscarriage to allow people to feel less ashamed. Miscarriage is not a dirty secret, we need to remove the blame and say it's OK to share, cry, scream, shout and express all emotions to allow the grief to flow and healing to follow.
I applaud these famous faces for sharing their stories and hope their interviews will trickle into the mainstream consciousness to allow loss and the resulting grief to become something we discuss, share and face together.
Donna Lancaster is a coach and co-founder of The Bridge Retreat