Missguided has created a new range of mannequins with features not normally seen on shop floor models - including stretch marks, vitiligo and freckles.
The fashion retailer has taken the step in order to be more "diverse" and represent a wider range of customers, according to marketing magazine Campaign.
But as the mannequins appear to all still be one body shape - tall and slim - are they really representative of customers?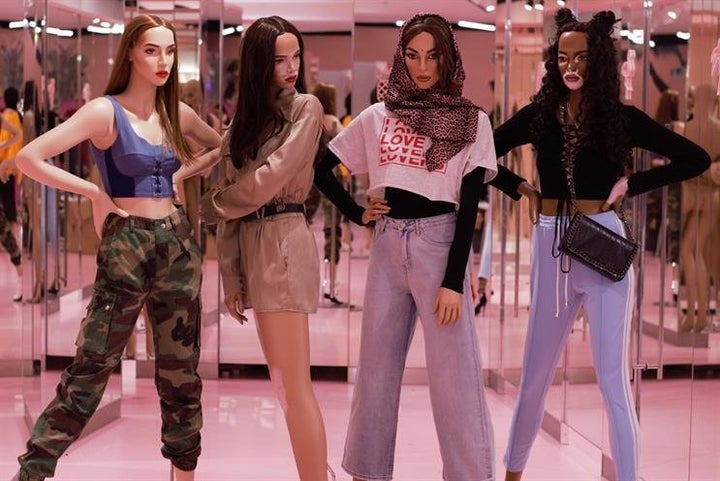 Last year a study published in the Journal of Eating Disorders found the average female mannequin body size in Britain was representative of a "very underweight" woman. The researchers also found 100% of female mannequins represented an underweight body size.
"The body size of mannequins used to advertise female fashion is unrealistic and would be considered medically unhealthy in humans," said the study authors.
So if Missguided is really looking to promote diversity, then the size of the mannequins needs to be addressed too.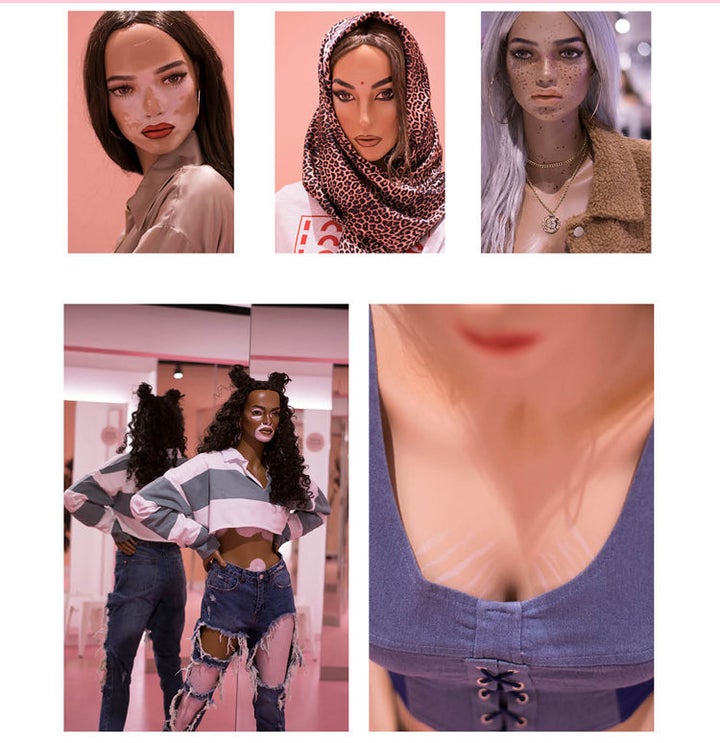 The mannequins, due to go in display at stores in Westfield Stratford in London and Bluewater shopping centre, Kent, were created in house with a team of makeup artists. They are part of the ongoing #MakeYourMark campaign launched in December 2017.
The campaign saw the clothing brand stop airbrushing stretch marks out of images on their website featuring models. And when they were criticised by naysayers on social media they released the totally un-Photoshopped images.
This decision to stop retouching stretch marks received strong support on social media with more than 122,000 likes and 3,040 retweets in response to their Instagram announcement.
Missguided previously faced criticism for suggesting that feminism doesn't "include anyone above a size 14" by stocking a feminist slogan tee in sizes 8 to 14 only. At the time, author Emily Clarkson said: "Never has Missguided been a more appropriate name for a business."
Related