There was once a time when we teamed glittery blue eyeshadow and metallic silver belts with low-rise Juicy Couture bottoms. Large bug-like sunglasses were the glamorous cover-up of choice, and the streaked hair and business casual combo made us look like a mish-mash of Nicole Richie and Lizzie McGuire.
It was a special time. It was 2002. But that was nearly two decades ago, so a noughties revival is right on schedule. And what better way to certify this than a Missguided x Playboy Collection? Truly, it's all we need.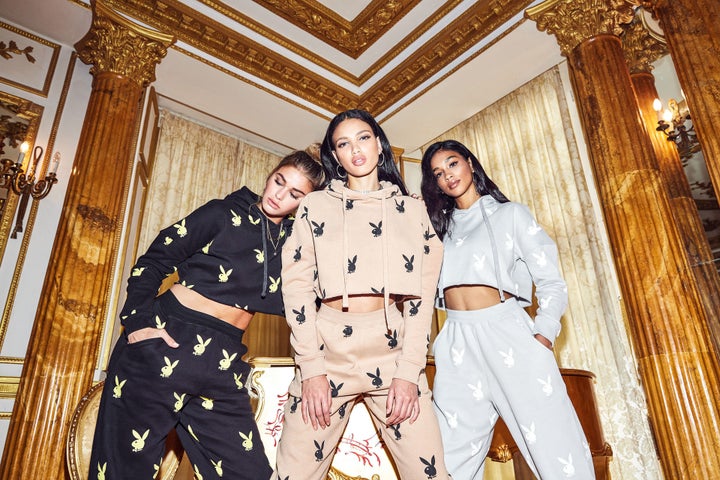 Missguided's latest collaboration with the men's "lifestyle" magazine is set to go on sale September 25, with the Playboy bunny adorned across 68 (count them) individual pieces. This goes beyond the bunny bed spreads, pencil cases and notebooks of old. You can now wear bodies, cowl-neck party dresses – yes, a COWL! – and crop tops, all proudly advertising "Playboy".
Isn't this everything your 12-year-old self dreamed of? Don't forget your Playboy bunny backpack while you're on the way to work, too.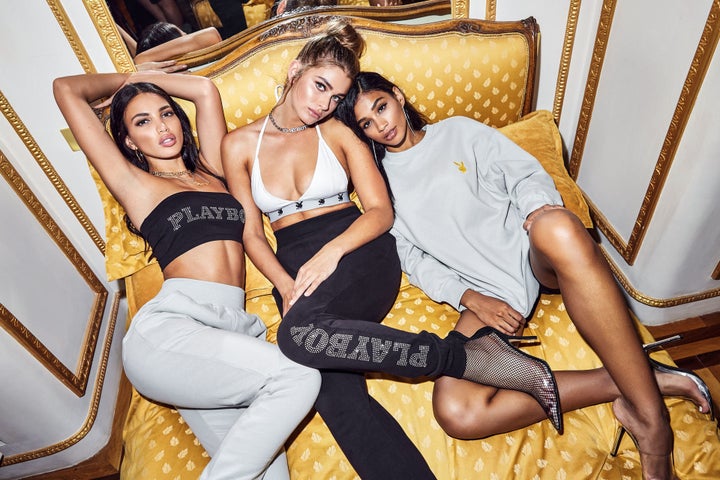 Unsurprisingly, reaction was divided when Missguided announced the collab on Facebook. Described as "the essential collection for a new generation of rebellious women who dress by their own rules", customers were either excited to revisit their youth or cringing at their favourite female fashion brand teaming up with a publication that cheerleads for the male gaze.
One Facebook user wrote: "The amount of playboy stuff we had at school 😂😂😂 we are old now it's coming back round in fashion 😂" while another was full of reminiscence: "First the boohoo Paris Hilton collection and now this, looks like we were trendsetters in our teens after all 😂😂."
Others found it distasteful: "WOW something's should just never see the light of day again and Playboy is one of them 😂🙈" and "God can you imagine how tacky it's gonna be".
In an unexpected move for the collection, Vintage Playboy magazine covers will be printed across oversized T-shirts, hoodies, joggers and everything we absolutely don't associate with a Playboy bunny. But there will also be diamante (a word we've not heard since 2004) everywhere. Plus, you can grab a pendant necklace emblazoned with the word "Playboy" in case no one in the room comprehends how spicy you are.
If anything, we're annoyed they won't be releasing a pair of baby pink fluffy ears as seen on Paris Hilton. Missguided! Please, just give us what we (don't) need.