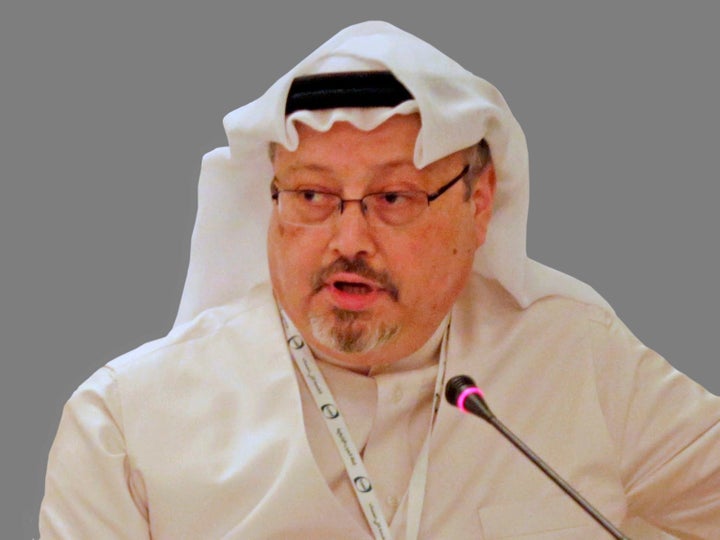 The missing Saudi journalist Jamal Khashoggi was killed inside a Saudi consulate in Istanbul, Saudi Arabia said in an overnight statement from a prosecutor on Friday.
Khashoggi, a permanent US resident who wrote for the Washington Post newspaper, died during a fight that broke out, Saudi state-run news television reported.
The journalist visited the consulate on 2 October and was pictured entering the building though he did not leave.
In response to their alleged findings, Saudi King Salman has dismissed Major General Ahmed al-Assiri, an adviser to the crown prince. A Saudi prosecutor also announced the arrests of 18 people linked to the death.
US President Donald Trump said the arrests were a "good first step" and that he wants to talk to the country's leader.
Meanwhile Turkish officials launched an investigation and demanded the Saudi government release additional evidence to support a previous claim that Khashoggi left the consulate alive.
The news comes amid reports claiming the suspected hit squad behind the killing came to Britain during the Saudi crown prince's state visit.
Mohammed bin Salman was given the red carpet treatment during a three-day visit in March during which he met the Queen and Theresa May despite widespread protests over the Gulf state's human rights record.
At least three of the suspects, First Lieutenant Dhaar Ghalib Dhaar Al-Harbi, Sergeant Major Walid Abdullah Al-Shihri and Abdul Aziz Muhammad Musa Al-Hawsawi, were part of the crown prince's entourage, the news site Middle East Eye reported.
Another suspect, Major General Mahir Abdul Aziz Muhammad Mutrib, was seen emerging from a car in Downing Street during the visit, according to the Daily Mail.
Foreign Secretary Jeremy Hunt previously said there will be "consequences" for Britain's relationship with the kingdom if it was found the missing journalist was murdered by the Saudis.
With additional reporting from George Bowden.