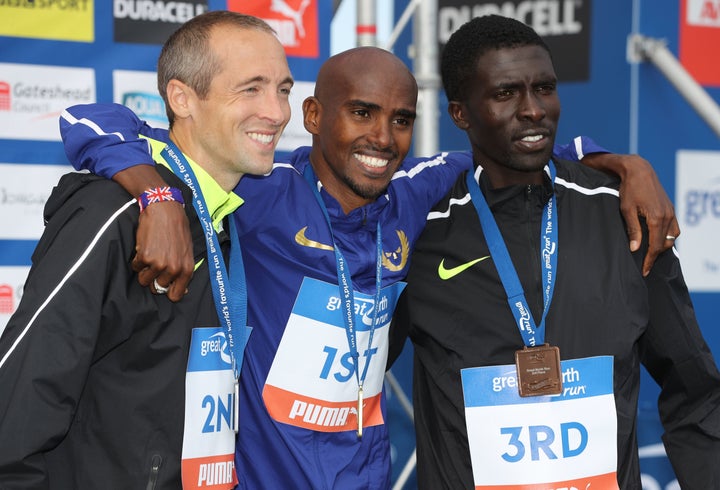 Tania Farah has claimed her husband, Mo, was "humiliated" at a US airport and forced to go to the back of the queue by staff who refused to believe they had business class tickets.
The double gold medalist was returning from the Rio Olympics on 22 August with his family when a flight attendant "yelled at him like he was a piece of shit" on the final leg of their journey from Atlanta to their Portland home.
Tania added: "He was the only black person [in the queue] and hadn't done anything to warrant it.
"I just knew she had a problem with him."
Witnesses claim Mo, 33, stood by in silence as Tania, 33, called a female Delta Airlines attendant "fucking pathetic", and said she had a "sad little life".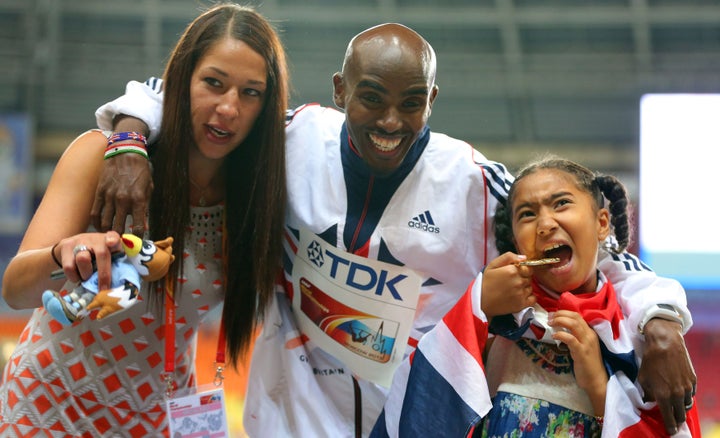 A Delta Airlines spokesman said it was investigating the incident and "will be working directly with the Farah family".
The family were finally allowed to board after a second airline official intervened.
Tania told the Telegraph: "This woman basically humiliated him until people came forward and said: 'That's Mo Farah, the Olympic champion'"
"She was mortified afterwards, but had basically yelled at him like he was a piece of shit to get back into line."
Passengers reportedly applauded them when they embarked.
Mo and Tania are both competing in the Great North Run on Sunday.
The four-time Olympic gold medalist previously said: "I'll be so much in front of her I won't even see her at the back.
"I'm aiming to win this race and we're such different levels there's no way she can keep up anywhere near me."
A spokesman for Mo has refused to comment on the airport incident.
Related