Mo Farah tonight became the first runner in 40 years to win back-to-back long-distance doubles at the Olympics by defending his gold medal place in the men's 5,000 meters.
The athlete gave a sensational performance as he took Britain to 27 gold medals.
His victory secures second place for Team GB in the Rio 2016 medal table - a comfortable three gold medals ahead of China with one day of the competition left.
He won in just 13 minutes, 3.30 seconds. After three runners were disqualified from the race, Hagos Gebrhiwet took silver while American Bernard Lagat earned the bronze, the Associated Press reported.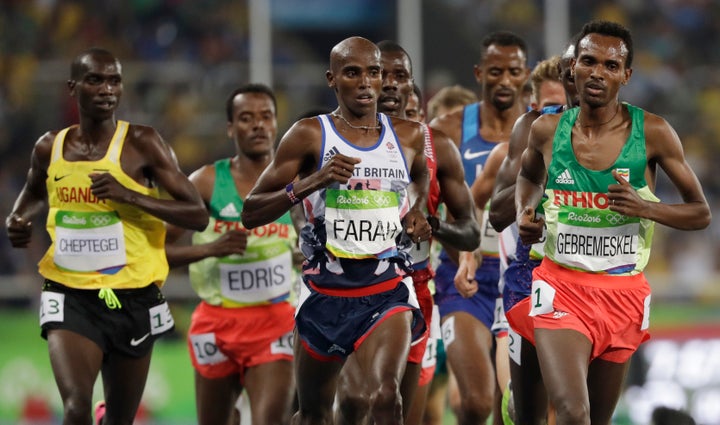 Farah already won the 10,000 meters at the Rio games to go along with his two gold medals from the same events at London 2012.
The last man to win both distance races in consecutive Olympics was Finnish great Lasse Viren at the 1972 Munich and 1976 Montreal Games.
Olympic medalist Brendan Foster called for Farah to be knighted for his services to athletics.
He told the BBC: "Mo Farah, for services to athletics deserves to be Sir Mo Farah. He is, for me, the greatest British athlete. "Arise, Sir Mo."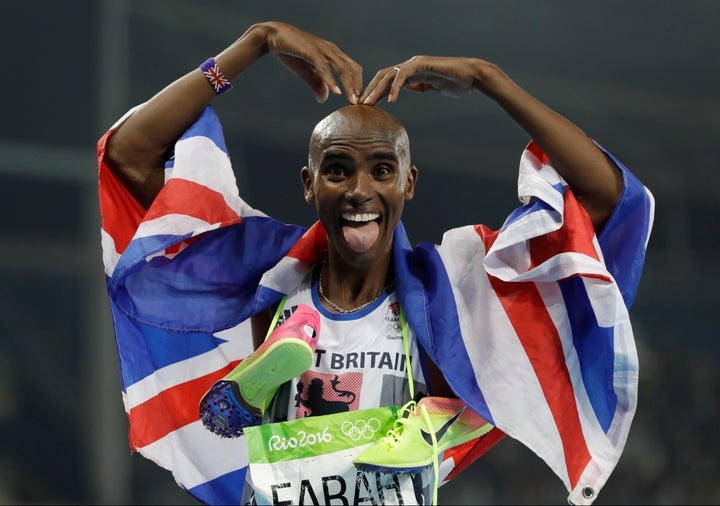 Other pundits, including Gold medal Paralympian Dan Greaves and the Archbishop of York, echoed the call, saying Farah deserved to be decorated for his extraordinary contribution to British sport.
Speaking after the event, Farah gave an inspiring message to the millions of other athletes he has become a role-model to.
"I wished for just one medal as a junior," he told the BBC. "It has been a long journey but if you dream of something, have ambitions and are willing to work hard then you can get your dreams.
"I don't see my kids, I will never catch that time I missed but if I can achieve something for them, that is what drives me."
Gary Lineker also had high praise for the sporting star, writing in a post on Twitter:
It came just minutes before Team GB earned bronze in the women's 4x400m relay, taking Britain's medal tally to 66 - one more than the historic high of 65 achieved in London four years ago.
The final medal total, though, will stand at at least 67 - given boxer Jo Joyce is already guaranteed to emerge with a gold or silver in Sunday's super-heavyweight final.