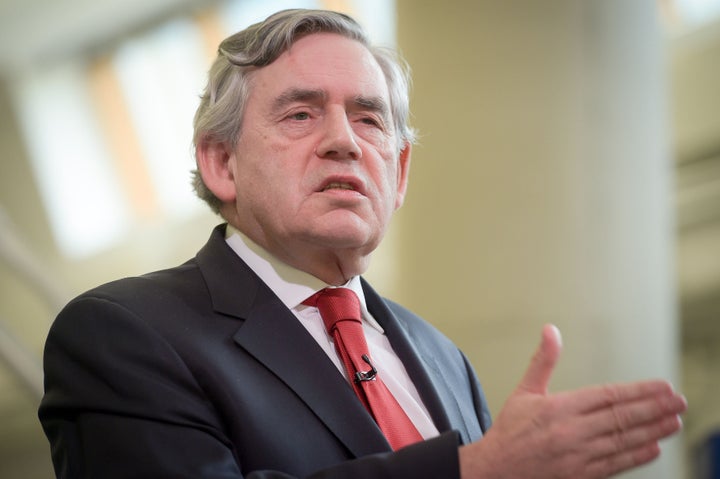 Gordon Brown has said more than one million Labour supporters who voted for Brexit have now changed their mind, as pressure grows on Jeremy Corbyn to back a second EU referendum.
The former prime minister said on Wednesday that the country was "losing hope" and had been "immobilised by divisions".
"Remain voters are despondent, fearing that we have moved from a soft Brexit to a hard Brexit to a no-deal Brexit," he told the Edinburgh International Book Festival.
"But leave voters believe that none of the Brexit options- a Norway-style deal, a Swiss-style deal or the Canadian option - can deliver what they were promised and now feel betrayed.
"Our country is often accused of being stuck in the past. The problem this time is that we are stuck in the present – and, as each day passes, becoming less and less optimistic about the future."
Labour's internal arguments over Brexit are set to come to a head at its annual conference in September.
Corbyn is facing a move by pro-EU members to hold a vote committing the party to holding referendum on Theresa May's final Brexit deal.
The Labour leader has not ruled out backing another referendum – but has repeatedly insisted it is not current policy.
A recent YouGov poll of 10,000 people for the People's Vote campaign showed 63 percent of Labour voters now backed a referendum compared to 18 percent who were opposed.
It comes amid repeated warnings about the likelihood of a no-deal Brexit. Earlier today Latvia's foreign minister said the chance of a no deal Brexit was now "50-50".
Jeremy Hunt, who is on a three-day European tour to try and persuade EU politicians to back the government's Brexit plan, warned the failure to secure a deal would result in a sharp drop in the pound.
The foreign secretary said Brussels would be making a "a very, very big mistake" if it allowed the UK to leave without a deal.