Morgan Stanley has denied reports it has begun moving 2,000 investment banking staff out of London, after Britain voted to leave the European Union.
The BBC ignited speculation early Friday after presenter Ben Thompson claimed in a tweet that "sources" at the American investment bank told the broadcaster that the process was already underway to move staff to Dublin or Frankfurt.
Morgan Stanley was said to be moving jobs in euro clearing as well as other investment banking functions and senior management.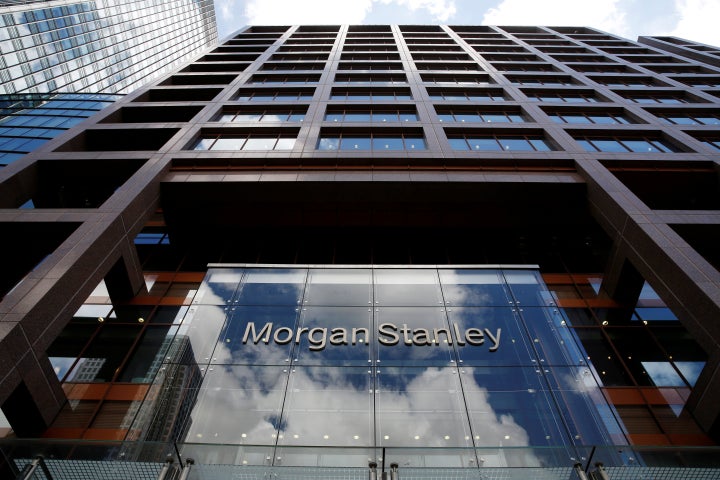 Initial reports suggested the company needed to move staff because of the passporting system, which allows it to offer financial services across all EU nations without having a permanent base in that country, The Independent reported.
A spokesman for Morgan Stanley said the BBC story was not true, but declined to elaborate further to Reuters.
However, in a statement issued to Bloomberg, the company said it had not started moving staff out of London and that there were no imminent plans to do so.
Morgan Stanley spokesman Wesley McDade said the referendum "will have a considerable impact, the extent of which will not be known for some time".
"There will be at least a period of two years before an actual exit takes place, so there will be time to implement any changes required to adjust our business to the new environment."
Less than a fortnight ago Bloomberg reported that the bank may move about 1,000 employees if Britain voted leave, quoting a "person with knowledge of the bank's contingency plans".
A memo to JP Morgan staff, obtained by AFP, also hinted at possible job losses in London. It read: "In the months ahead... we may need to make changes to our European legal entity structure and the location of some roles."
Finance lobbyists, TheCityUK, warned London could shed 100,000 jobs, the agency reported.
Fortune further reported Friday that a number of large companies, particularly banks, were likely to relocate at least some its workers, estimating that the financial capital of Europe could lose as many as 40,000 workers.
Both Goldman Sachs and HSBC have said they have no immediate plans to move operations out of the UK, despite statements made before the referendum.
The Financial Times said, quoting the latest census figures, that nearly 11% of the City's 360,000 workers come from elsewhere in the EU, and examined the lure of Paris, Frankfurt and Dublin.
TheCityUk found in a poll that 84% of members were in favour of remaining in the EU, while only 5% backed Brexit.