This weekend is set to be a scorcher and we're already planning to spend as much time as possible in the sunshine with a drink in hand.
But to make sure your drink of choice – mine's a Prosecco, if you're asking – is a cold one, you need Morrissons' bargain ice cooler that doubles up as a bar stand. And at only £30, it's first to get invited to our garden party.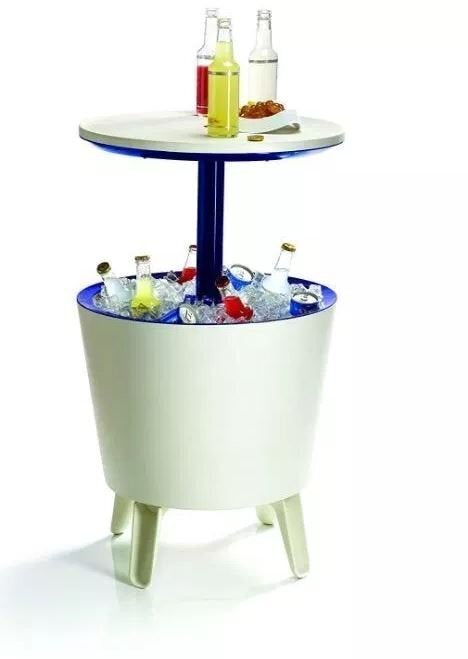 While it's not the most aesthetically pleasing of garden accessories, it's definitely useful. The 30L deep ice cooler claims to keep crates of beer and wine cool all day. All you need is a few bags of ice.
Amazon's version will set you back £69.99, so you're making a hefty saving with the supermarket option. Spend the money saved on BBQ food and wine.
It's only available in Morrisons' stores so head to your nearest one to get your hands on it now.
We all work hard to earn our money – so it shouldn't feel like hard work to spend it well. At HuffPost Finds we'll help you find the best stuff that deserves your cash, from the ultimate lipstick to a durable iron to replace the one that broke (RIP). All our choices are completely independent but we may earn a small commission if you click a link and make a purchase.