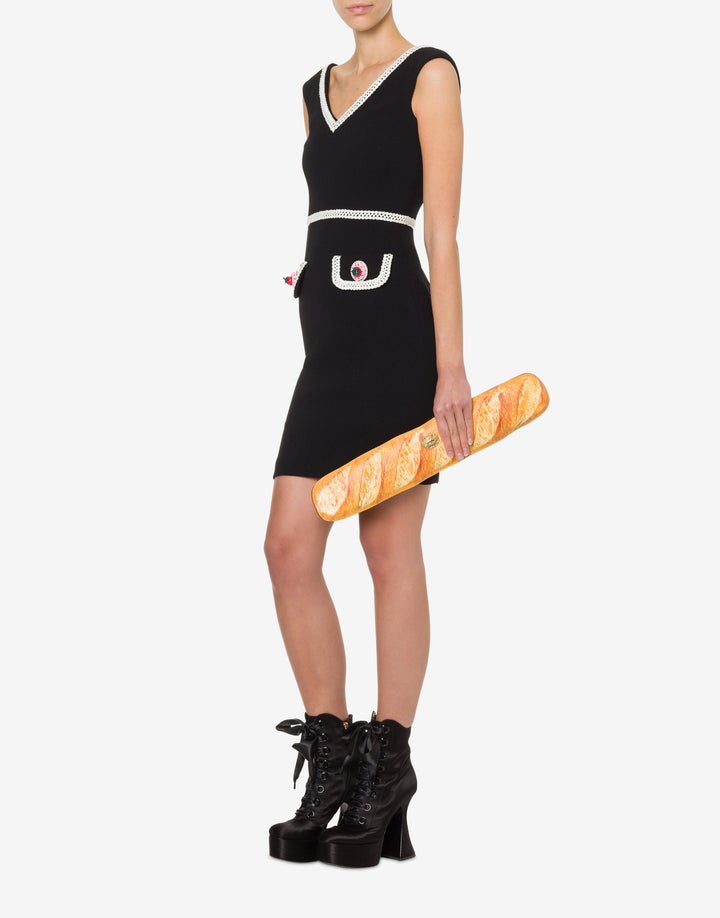 We all got a bit obsessed with bread this year, baking sourdough to pass the hours during the first national lockdown. Now, fashion house Moschino has decided to cash in on the trend – but it hasn't panned out so well.
The brand is selling a series of bakery-themed bags at eye-watering prices, which we're sure would leave Paul Hollywood gawping in confusion.
Among the accessories is a baguette-shaped clutch – pictured above – in 'faux leather' (aka plastic) with a gold-plated Moschino logo. It'll set you back a mere £758.
Meanwhile the croissant-shaped bag, also £758, comes with a gold-plated chain shoulder strap and burnt pastry detail. Yum.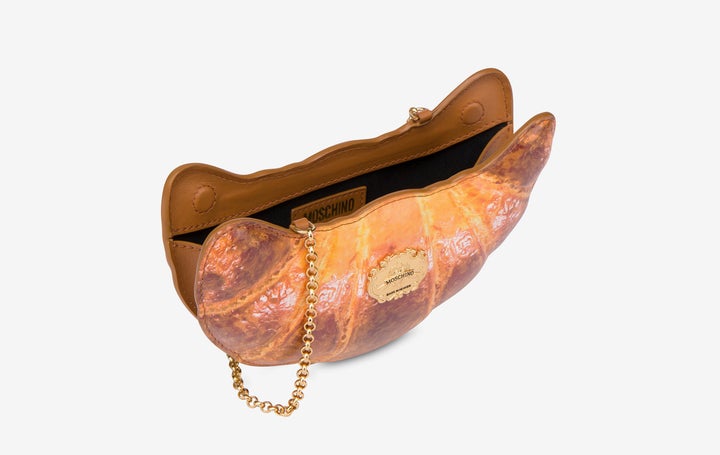 The bags have been on sale for a while, but gained attention on social media this weekend after makeup artist Leila Giscombe shared a screenshot captioned: "£758 to look like you're holding a Subway."
Others soon followed with jokes and criticisms about the designs.
If you're thinking of buying one of these bags, baguette about it.