A mother attending a hen weekend out of town lost almost her entire family after their car slipped from a pier in Co Donegal.
The family were on a day trip in the Irish Republic when their Audi Q7 car slid off a slipway into Lough Swilly.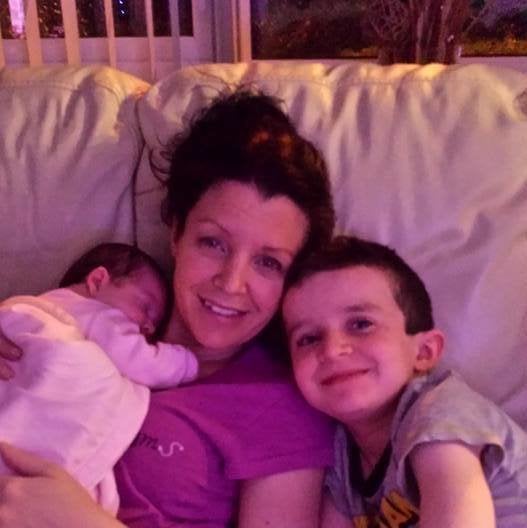 Sean McGrotty, 46, was with sons Mark, 12, and Evan, eight, in the sports utility-type vehicle along with his mother-in-law Ruth Daniels, 57, and her 15-year-old daughter Jodie Lee.
The only survivor was four-month-old baby girl Rionaghac-Ann.
She was rescued by a bystander who stripped down and swam out to the sinking car.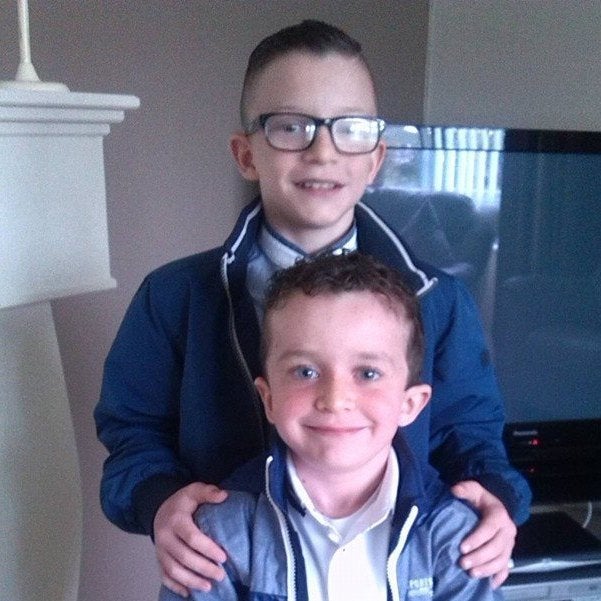 Louise, 35, Mr McGrotty's wife, had been away for a weekend in Liverpool.
Northern Ireland's Deputy First Minister Martin McGuinness, who visited the scene in Buncrana after visiting the grieving mother in Derry, said there were no words to sum up her heartache.
"I have just come from meeting a young woman who has lost her partner, her two sons, her mother and her sister and it is a very, very sad house," he said.
"Truly heartbreaking, mind numbing and shocking beyond belief."
He said the family were in a total state of shock.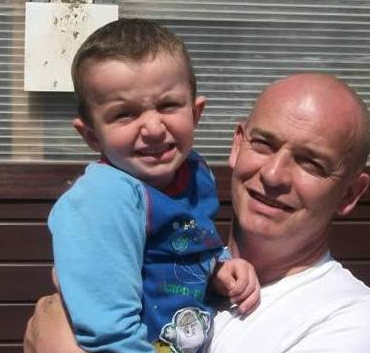 "They are absolutely heartbroken," he said.
The family are from Derry, with one of Ms Daniels' sons, Joshua, playing for Derry City FC.
The Audi car driven by Mr McGrotty is believed to have been turning at the end of the pier in Buncrana when the wheels failed to grip.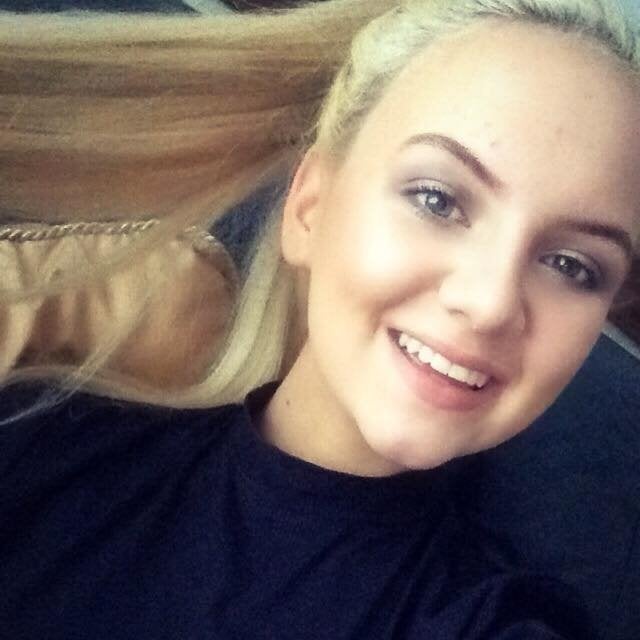 The slipway structure, used by vehicles to access a ferry back and forth across Lough Swilly to Rathmullan in the summer, is prone to a build-up of thick algae.
Ms McGrotty was able to see her baby girl last night in Letterkenny General Hospital and she is said to be "doing well".
Emergency rescue crews, including local RNLI lifeboats based on the Swilly, were on the scene within minutes of the alarm being raised by a passer-by.
Eyewitness Francis Crawford said he watched Mr McGrotty scream for help as the Audi slid in to the sea off the pier.
"The man was still shouting to me when the car went down. It was very sad," he said. "There was nothing I could do, or nothing anybody could do.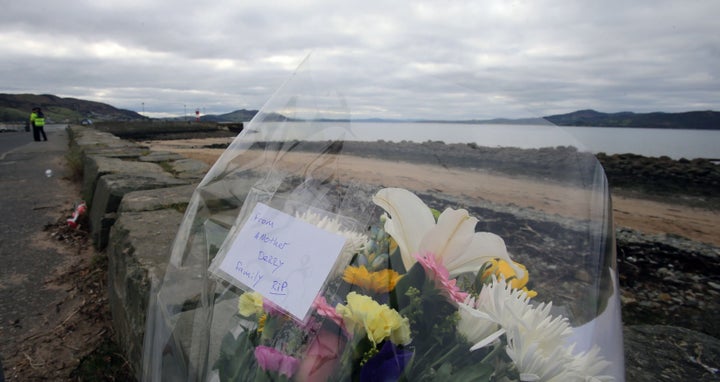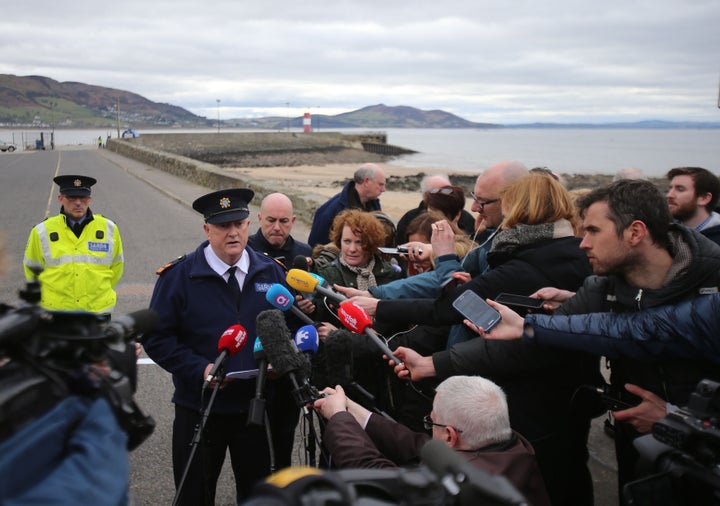 "Any of the people who could do something were coming as quick as they could and got here in great time and knew what to do.
"But it was all too late. There was nothing anybody could do. Everybody did what they could and it was too late."
Mr Crawford said he asked another passer-by to swim out to the car as it edged, nose first, into deeper water.
The man from Kerrykeel, Co Donegal, stripped down to his underwear to take the baby from the car just as it drifted off the slipway and began to sink in about 12 feet of freezing water.
"How he got (the baby) ... they are saying it was handed out to him," Mr Crawford said.
"When he came back he was totally exhausted. I think if he had another five yards to go - I can't see how he would have made it."
Mr Crawford said he was a hero who had risked his life.
The pier is a very popular scenic spot, with hundreds of day-trippers visiting the area from Derry city and the north west every weekend.
Mr Crawford described the panic that ensued with the car sinking within minutes of it sliding down the slipway.
"All the time the car was bobbing about and I knew the services were all on their way and I was hoping against hope that the car would stay up until the people came," he said.
"I was watching the car and the nose of it started to dip and then all of a sudden the whole of it started to go down, nose first, and everything stopped."
A major air and sea rescue mission was mounted by the Irish Coast Guard, gardai and emergency services after the alarm was raised.
Two lifeboats, a helicopter and local fishing boats were involved in the efforts.
Mr Crawford broke down in tears recalling the final moments, and three of the occupants drowning after freeing themselves from the car.
"It was harrowing and heart-rending," he said.
"I don't want to go into details.
"Feeling hopeless and helpless. Nothing you could do and the man (driver) was shouting to me and I said 'I've phoned them, everyone is on their way' and he was still shouting.
"You felt so hopeless and you watched it unfolding in front of your eyes.
"It was a surreal sort of thing."
A book of condolences is to open in Derry in coming days.
Mayor of Derry City and Strabane District Council Elisha McCallion said: "This is a terrible tragedy that has affected the entire community in Derry and Donegal and left all of us numb.
"Who would have thought that a family day out could have ended so tragically? It is beyond belief and I can't put into words how sorry I am for the family and those affected by this dreadful accident."
Bishop of Derry Donal McKeown is to spend time with the family on Monday afternoon.