'Fashion'. What is fashion? A face full of spots apparently.
Forget everything you've ever been told because acne is hot right now. Malaysian designer Moto Guo debuted his spring 2016 collection at Milan Men's Fashion Week and accessorised it all with fake zits.
Described by WWD as "nerdy grooming", and us as "wildly confusing meth-addled chic" (an oxymoron if there ever was one), wait, do we mean oxycodone? Is everyone on drugs?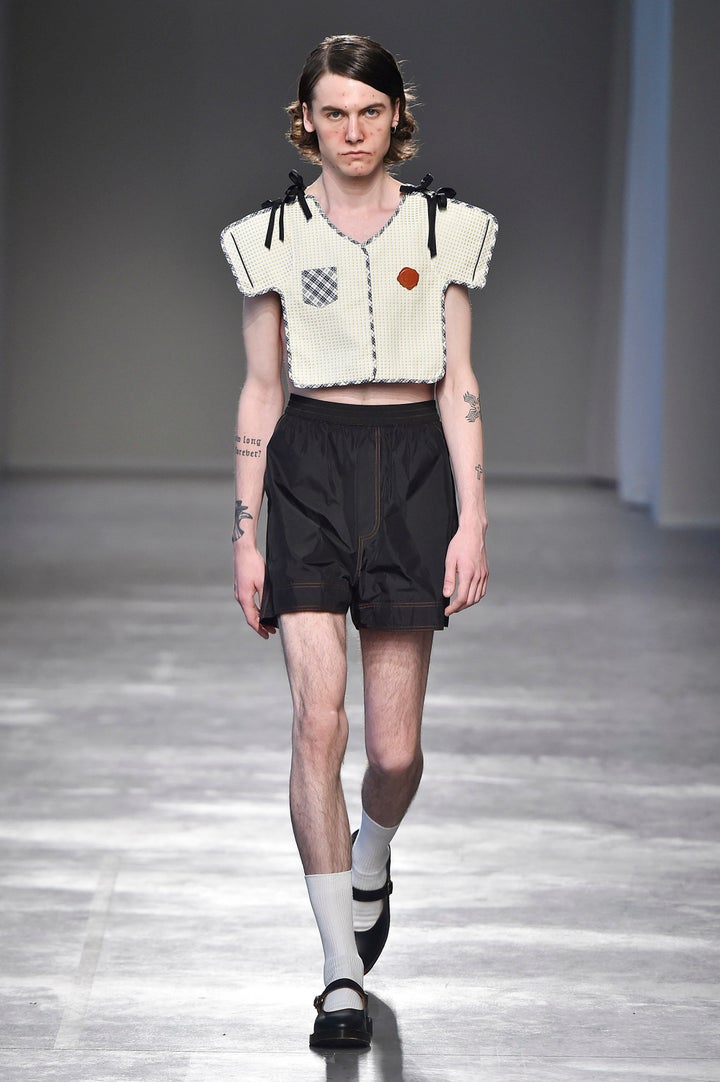 Guo basically paid a bunch of makeup artists to cover these flawless male models in painful-looking cystic acne.
Maybe that explains why they all look so grumpy.