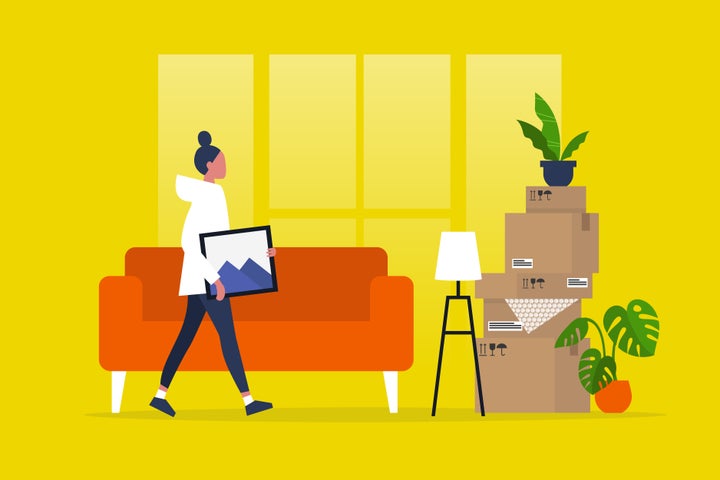 Buyers and renters have been left in limbo since the UK has been on lockdown. Those moving homes were told: don't do it unless absolutely necessary.
This has resulted in a lot of confusion, with many wondering whether they can still go ahead without being fined for doing so.
Alexa Cobbold, 31, has been in the process of buying a house for several months and was near to exchanging before the lockdown hit. The digital PR account manager, who lives with her partner in Leeds, told HuffPost UK: "We're not even sure what's going on anymore as our estate agents are not letting us know what's happening."
While she recognises they're fortunate as they're still living in a nice flat, she said it's "frustrating" to be in this state of limbo.
One of Cobbold's primary concerns is whether their mortgage offer will last beyond this period – particularly as they didn't get to the point of exchanging. As it stands, mortgage lenders may be able to let customers who have exchanged contracts extend their mortgage offer for up to three months. But the likelihood is that the rest will have to start over.
Another reader told us the delay was a "gut punch" as they'd been waiting five years to move back north to their hometown but were unable to up until now due to child custody arrangements.
So if you're in a similar situation – whether you're renting or buying – what do you need to know?
What is the guidance for moving homes?
For buyers and sellers, the guidance states that where the property being moved into is empty, people can continue because the risk of catching Covid-19 is far lower. However, where the property being moved into is occupied, the government is encouraging people to "amicably agree alternative dates to move".
Colby Short, founder and CEO of estate agent comparison site GetAgent.co.uk, believes the market could see 290,000 transactions at risk.
There's no need to pull out of a move, the government states, but you still need to ensure you're following guidance to stay at home and away from others at all times. This is easier said than done when you're in a lengthy chain.
Rob McKellar, head of residential conveyancing at law firm Slater and Gordon, tells HuffPost UK that if the property you're moving into is occupied, "it can still proceed if the move is essential".
Anyone with symptoms, or who is self-isolating or shielding from the virus, should follow medical advice and not move house for the time being.
So you won't be fined if you move house?
Some buyers contacted HuffPost UK anonymously with concerns they'd be fined if they continued to move house. If a move is critical and a new date cannot be agreed, then "it is exempted from the emergency police powers and home movers cannot, in those circumstances, be fined", said McKellar.
"Where contracts have exchanged, this would qualify as a critical move if the seller and buyer cannot reach agreement around alternative arrangements. Equally, where a move is urgent and essential but contracts have not yet exchanged, this would qualify and movers cannot be fined."
If you do go ahead, you must follow social-distancing guidance during the process – so staying two metres away from others and regularly washing hands with soap and warm water for at least 20 seconds.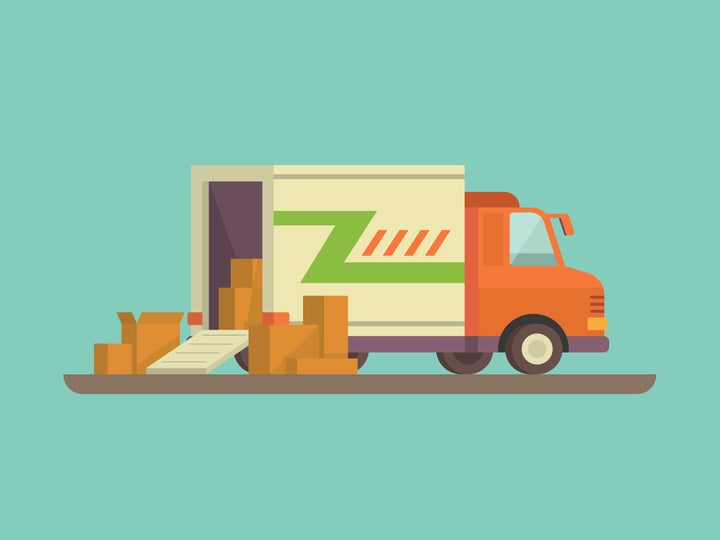 Removal firms should still be in operation at this time and honour moves that have been booked in. The latest guidance, as of 26 March, states that work carried out in people's homes can continue, provided the tradesperson is well and has no symptoms or coronavirus.
How should estate agents be helping those who are moving?
Short, from GetAgent.co.uk, said estate agents have a valuable role to play and it's important they keep clients in the loop. The government has advised estate agents to "progress sales where this can be done" whilst following guidance to stay at home and away from others.
However, Jenny Jones*, a 28-year-old teacher, said she received little information from her estate agents. Jones is currently living in a flat with her boyfriend in Boreham Wood and they're looking to buy their first home together.
The process has been a "rough ride" anyway due to a big chain, she said. Before coronavirus hit the UK, they were close to exchanging – there was just one survey left to be done. On Friday, the estate agents broke their silence to confirm everything is on hold with their move.
"It is down to the nation's estate agents to demonstrate their worth by acting as the lynchpin between both buyers and sellers to keep them as informed as possible via any and all channels of communication," said Short.
What if you're renting?
The government has advised renters not to move – however, this is only guidance. For people who had planned to move into a rental accommodation, McKellar said where contracts have exchanged or a tenancy agreement has been signed by both the landlord and the tenant, these documents will remain legally binding and enforceable.
"Neither a contract nor a tenancy agreement says you have to physically move on a specific day," he added. "What they usually say is that money must change hands on a specific day, and the landlord must make the property available for the tenant to move into on a specific day."
This means if you were worried you'd signed an agreement and had to move on a set day, but were self-isolating or wanted to hold off moving because of the latest advice, you are within your rights to delay moving.
If you're unsure about the status of your move, contact the landlord or estate agent.
What if you're selling up?
If your property had been on the market, but you were yet to have a buyer, you could boost its value in the meantime with some tactful renovations during the lockdown period.
"If you have the right equipment and know-how, easy fixes include a freshly-painted exterior or front door, cleaning the windows, clearing gutters and tidying the driveway," said Mike Scott, chief property analyst at Yopa estate agency.
"Now is also a great time to get out in the garden. With many people cooped up in flats just as the sun has started shining, outdoor space will be rising on the list of must-haves for buyers.
"Starting a regular weeding routine, mending any broken fences or giving them a lick of paint, cutting the grass and planting some new seeds could be all it takes to make your garden stand out from the rest."