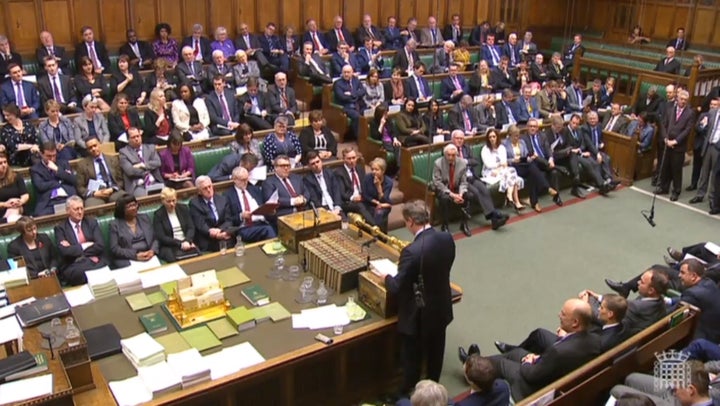 MPs find it "almost impossible" to do their job and have a private and family life, according to a survey of politicians who retired from parliament, or were kicked out, at the general election.
On Friday, a report from the Commons administration committee, said MPs, who spend most of the week in London away from their families in other parts of the country, were "lonely".
Writing for The Huffington Post, Sir Paul Beresford, the chair of the committee, said MPs were also frustrated by the "constant stream of negative reporting" about MPs by the press.
Interviewed for the report, one MP said it was upsetting when voters thought if they were not in the chamber they "must be off eating and drinking".
"I had not expected them to offer my kids money for stories or to launch clear personal attacks.""
One MP said they would not have sought election "if I had realised how hard it was to be an MP with young children in the constituency".
For the report, the committee interviewed 53 MPs who lost their seats at the general election or had decided to stand down. The anonymous responses included:
- "It can be lonely living in two places, apart from your family."

- "It has been difficult being away part of the week and so busy. My husband has had to manage alone with the difficulties of having a teenage daughter. Although my daughter has not said so, I felt she has resented her mother being away such a lot. Family life has suffered."

- "If Parliament thinks it is important to support family life, it should do this for MPs as well."
The committee's study found MPs struggled with the workload. "Balancing this busy life with having a private or family life was seen as almost impossible," the report said.
In his HuffPost blog, Sir Paul Beresford, said as much of the work of MPs is "filtered through Westminster-based journalists" work done by MPs in constituencies and when the House was not sitting is "often ignored or presented as 'holiday time'".
"If only!" he said."As a result, it's easy to end up buying into what seems like a constant stream of negative reporting about the failings of politicians. There is a different story that goes largely unreported and unrecognised."
Sir Paul said there was "a general lack of knowledge about what Parliament does and how it works helps to perpetuate the uncritical belief that politicians are lazy, looking to their interests and neglecting duties to their constituents".
One MP said: "I was also astonished at the level of press intrusion into my life, which happened as soon as I was elected. I had not expected them to offer my kids money for stories or to launch clear personal attacks."
MPs get particularly frustrated at the idea their work is restricted to turning up in the Commons chamber.
An internet meme which, incorrectly, compared the number of MPs in the chamber debating expenses compared to the number debating welfare reform, captured that mood.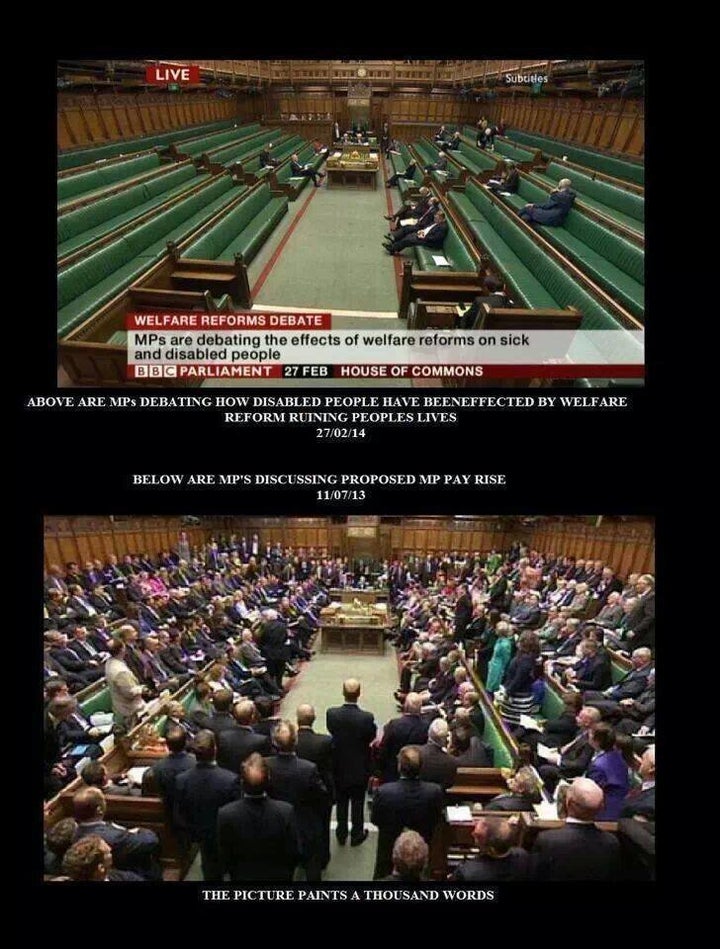 In a plea to voters, Sir Paul said he hoped next time they saw an image of an almost empty Commons chamber they would "take a moment to consider where else MPs" might be.
He said MPs were often busy scrutinising the government on Select Committees, raising issues for debate in Westminster Hall, working on behalf of individual constituents facing difficulties, dealing with party matters, campaigning, or running a busy office as an employer.
"Indeed, Members will often be following debates on TV or online from wherever they are during each sitting day," he said.
For the report, the committee interviewed 23 MPs who had been defeated in 2015 and 30 who left parliament as they stood down on their own accord.
Yesterday, a report from the Hansard Society had better news for MPs. The levels of claimed interest in (57%) and knowledge of (55%) politics have both risen eight points in the last year.
More people also say they are 'certain' to vote in the event of a general election (59%) than previously, and more people claim to be a strong supporter of a political party (41%) than at any time in the history of the series of reports.
And for the first time in the study, a majority - 52% - of the public claim to be knowledgeable about the UK Parliament.
Dr Ruth Fox, Director of the Hansard Society and co-author of the report, said: "The improvements in political engagement are very welcome, particularly those among young people, but we know from past Audits that improvements after the elections in 2005 and 2010 swiftly faded in the years that followed.
"Disappointingly there has been little change in the public's sense of satisfaction with the political process and their sense of empowerment both of which remain stubbornly low.
"And yet there is a latent desire to get involved in decision-making, particularly at the local level, that remains untapped."