The government will be forced to defend its decision to use the right of EU nationals living in the UK to remain after Brexit as a "bargaining chip" today.
Theresa May has said the status of EU citizens living in Britain depends on the fate of Britons living in the EU.
The SNP will use a Commons debate today to condemn the prime minister for her "increasingly xenophobic policies and rhetoric".
International Trade secretary Liam Fox triggered a backlash earlier this month when he told the Conservative Party conference that the right of EU citizens to stay in the UK after Brexit was one of the "main cards" the government's negotiating hand.
His comments were attacked by opposition parties, including Labour, the Lib Dems and the SNP.
Yesterday, the Polish ambassador to the UK, Arkady Rzegocki warned that Poles living in the UK were "afraid" about the rise in hate crime since the EU referendum result.
He told the House of Lords today he had "noticed an increase in such xenophobic behavior" in Britain since the Brexit vote.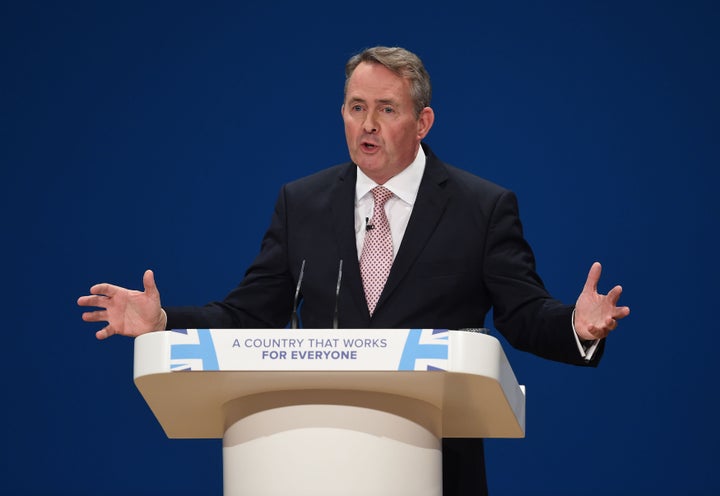 Home Office figures showed hate crimes rose by 41% in the month after the UK voted to quit the EU. In September, a Polish man, Arek Jozwik, was killed in Harlow.
Ambassador Rzegocki told the Lords EU Justice Sub-Committee that Polish nationals living in the UK were worried about whether they would be allowed to stay and the "uncertainty causes problems".
"Two important things, first of all Poles are afraid about this hate crime situation and Polish media are very concerned about the situation in Britain," Rzegocki said.
SNP home affairs spokesperson Joanna Cherry said today: "The UK government's disgraceful treatment of EU nationals brings shame on the country and is actively damaging our economy and society.
"Instead of using EU nationals as a bargaining chip in their blundering Brexit negotiations the UK government should instead follow the lead of the SNP Scottish Government and provide a cast-iron guarantee that their residency status will be protected.
"EU nationals make a huge and valued contribution to our society – they benefit our economy, they play a vital role in our public services, and they make our society richer and more diverse. They are our colleagues, friends and family members, and we should be honoured that they have chosen to make this country their home.
"The SNP will always stand up against prejudice and that includes the increasingly xenophobic policies and rhetoric being pursued by this Tory government – policies that threaten our open economy, damage our international reputation, and divide our society by pitting community against community.
"We would not expect the 1.2million UK citizens that live in other EU countries to be treated this way, and with race and religious hate crimes on the rise the UK government must accept its share of responsibility and stop fuelling division."
Fox told the Tory conference: "I think we would all hope what we get is a totally open reciprocal agreement where UK citizens in other EU countries are free and welcome to stay there as would those who are settled in the UK.
"But again as the prime minister said. To give that away before we get into a negotiation would be to hand over one of our main cards in that negotiation and doesn't necessarily make sense at this point.
"On the question of EU citizens. The prime minister made it very clear. We would like to be able to give a reassurance to EU nationals in the UK, that depends on reciprocation by other countries."