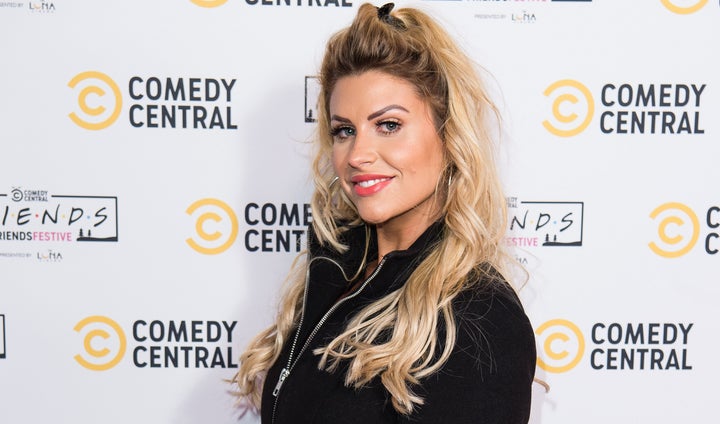 The mum-of-two revealed her son Ron, who is three, was hospitalised after his temperature spiked to 40°C.
The concerned parent called an ambulance and her son was admitted to hospital, where he was given IV antibiotics – but they weren't having an impact and his health continued to decline.
After a couple of days without answers, more symptoms appeared and test results came back suggesting Ron had Kawasaki disease, which – like many parents – Hinchcliffe had "never heard of before".
What is Kawasaki disease?
Kawasaki disease is a rare condition that mainly affects children under the age of five. Typically, children will experience a high temperature that lasts for five days or longer, and possibly one or more of the following symptoms:
a rash,
swollen glands in the neck,
dry, red cracked lips,
a swollen, bumpy, red tongue ("strawberry tongue"),
red inside the mouth and at the back of the throat,
swollen and red hands and feet,
red eyes.
"This disease causes swelling of the blood vessels throughout the body. It can also affect the blood vessels supplying the heart muscle when not treated early enough," said Hinchcliffe.
After 10 days of worry – which the influencer described as "a real life nightmare" – her son is finally being discharged from hospital.
"This past week has shaken our whole world as a family. I've never felt a fear like it," said the 33-year-old.
After treatment, children should make a full recovery within six to eight weeks if it's diagnosed and treated promptly, but complications can develop.
Urgent treatment is crucial
Around eight in every 100,000 children develop Kawasaki disease in the UK each year – so it's pretty rare. However parents still need to be aware of the signs so they can seek urgent treatment.
This is crucial because without treatment, around one in four children with the illness go on to develop heart complications. In fact, Kawasaki disease is one of the main causes of acquired heart disease in children under five in the UK.
If your child has a persistent high temperature and one or more symptoms of Kawasaki disease, call your GP for an urgent appointment or speak to NHS 111 if it's out of hours.
What causes it?
The cause of Kawasaki disease isn't fully understood, but a child may be more likely to develop it if they inherit certain genes from their parents.
There's also some thinking that because the symptoms of Kawasaki disease are similar to those of an infection, bacteria or a virus could be responsible.
Kawasaki disease is usually treated with immunoglobulin, which is made from plasma donations.
Statistics from NHS Blood and Transplant show 706 children needed plasma medicine to treat the disease in 2020-21. Whereas in the previous five years, an average of 336 children needed immunoglobulin treatment each year.
The NHS takes plasma donations in Birmingham, Reading and Twickenham, and you can register and find out more at www.blood.co.uk/plasma.