In Spenny vs Penny we compare the products we love, with those following in their (sometimes pricey) footsteps. Here we compared M&S' Colin the Caterpillar cake against the supermarket rivals.
Colin the Caterpillar is a British birthday institution. While it might not be the height of culinary flair, it's a failsafe for kids' parties, work birthdays and when you've run out of time to whip up something yourself. Mainly because it's easy to cut into slices, but that's neither here nor there.
Marks & Spencer takes the credit for the invention of Colin, who amazingly celebrates his 30th birthday in this year of years. The retailer has since introduced us to his wife Connie, as well as seasonal versions (think Halloween and Christmas Colins), as well as mini rolls and huge wedding cakes.
But other supermarkets have cottoned on to the celebrity caterpillar, designing their own strikingly similar versions (I mean, how much can you really shake up the design?), albeit with different names: there's Asda's Clyde, Tesco's Curly, Waitrose's Cecil and Sainsbury's Wiggles (no, they didn't get the alliteration memo).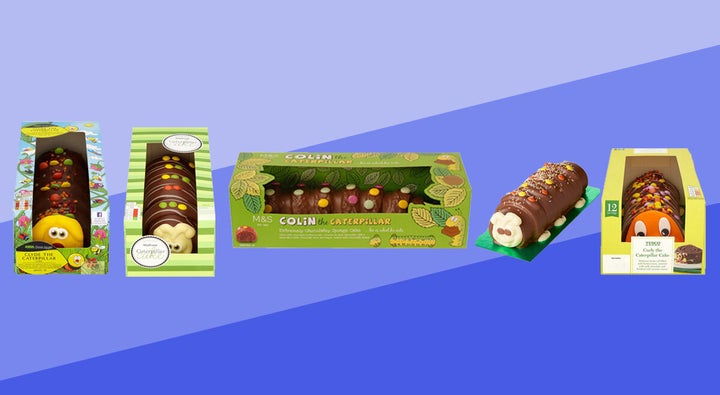 To brighten up an otherwise average, pre-Covid working day, the HuffPost team gathered in a room last year to sample the many Colin incarnations – and give our verdict. Unlike the rest of our Spenny Vs Penny series, the prices don't vary too much when it comes to cake. But still, we're not one to turn our noses up at a potential saving – even if it is only a quid.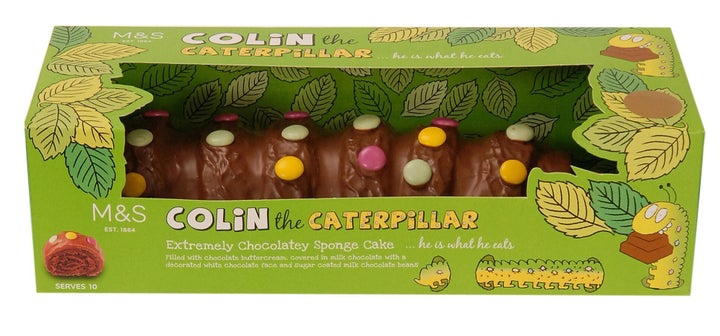 Described by one reviewer as the "OG birthday cake", Colin is popular in the HuffPost newsroom for its good chocolate-to-cake ratio and reliability at making everyone happy – even when everyone awkwardly gathers around the desk to sing a tone-deaf rendition of Happy Birthday. Guess we're not doing that these days.
Another taste-tester called it "likely the greatest caterpillar cake of its generation", a bold claim but you can't argue with cake thats shareable, balanced and teetering on the right edge of not-too-sickly.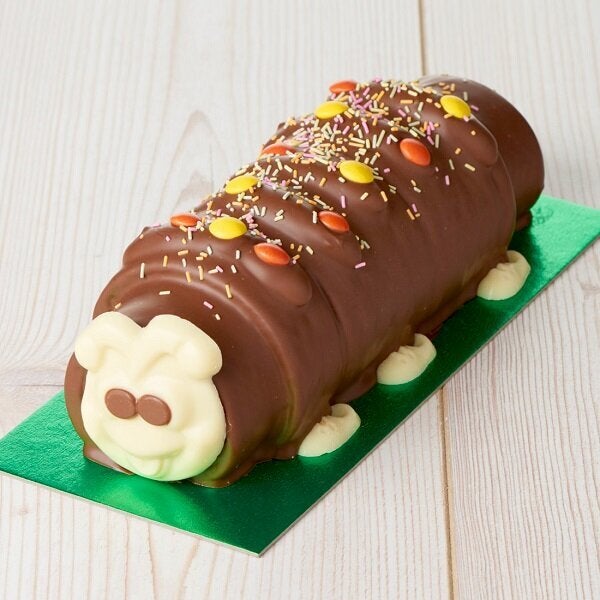 Surprising, Wiggles divided the office, with some disregarding their loyalty to the original due to its moist, soft and gooey chocolate filling. "It's much creamier," one person said, licking their lips before diving in for a second slice.
There were a handful of staunch Colin fans that couldn't be budged, with one commenting: "Wiggles' lighter sponge gives him the impression that it's not quite so horrendously bad for your BMI… but that's not what the caterpillar genre of cake is really about – it's meant to be a bit sinful and accompanied with a 'ooh I shouldn't, I've got a spin class later'."
Nor were they impressed by the lack of smarties. The words 'hard done by' spring to mind.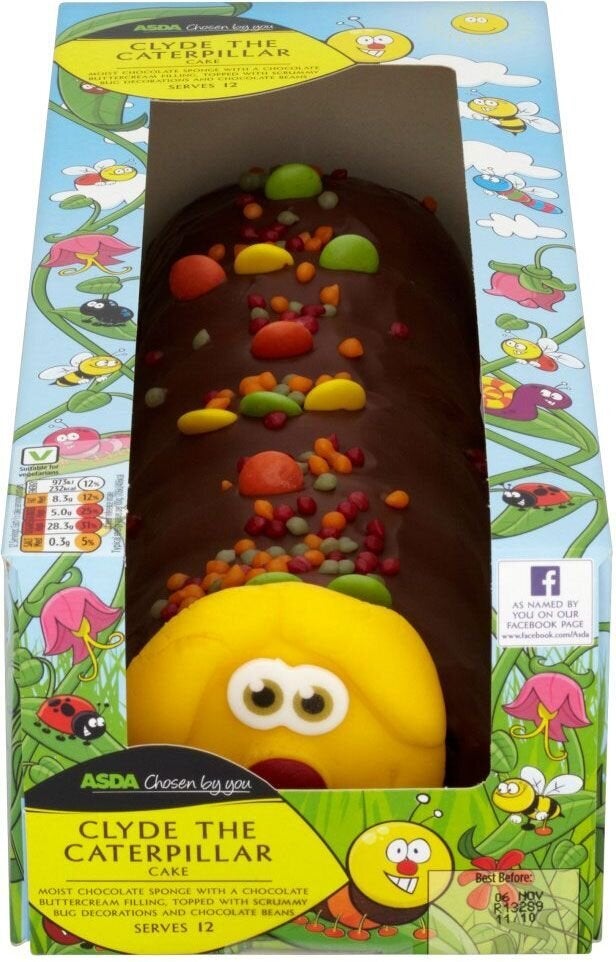 Poor Clyde did not do too well and was left with scathing reviews for being too dry, too bland and the ugliest caterpillar cake of all (ouch). It lost major points for presentation too, one reviewer saying it looked like he was going to vomit, although that may make it perfect for a kids party or halloween.
The overall consensus: Clyde was too sickly and too dry, all at the same time.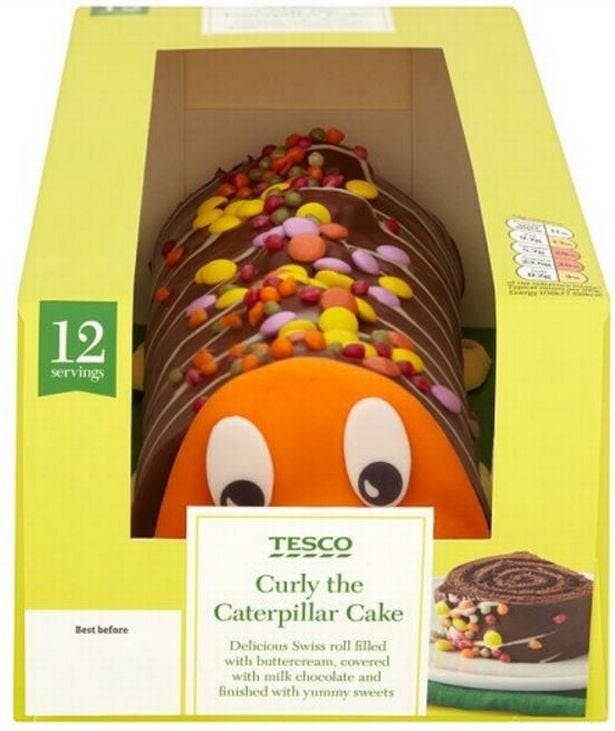 Tesco took the original and made its own version, choosing to chuck a few fruity sweets on top to switch things up. Unfortunately, it did not work on our tough critics. Feedback included the sponge being too dry, the chocolate tasting cheap, one even went as far as to call it basic.
One reviewer commented: "This is one save for when a colleague you don't like is leaving." Bear that in mind if a Curly appears on your desk come 4pm.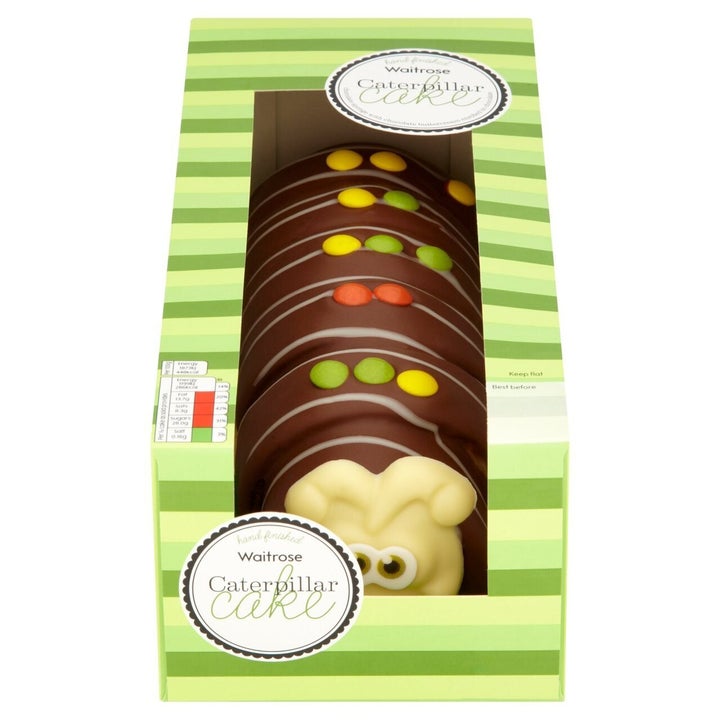 Cecil was considered by many of our reviewers as the only contender to Colin's crown. Even those who were sticklers for the original were swayed. "He's got rich flavours and a clear impression he is made of quality stuff," said one.
With a hilariously on-brand upper middle class name, the perfect balance between sweet and bitter chocolate, soft sponge, and loads of filling won acclaim for our tough panel of judges.
Most went back for seconds too. Well done, Cecil.
We all work hard to earn our money – so it shouldn't feel like hard work to spend it well. At HuffPost Finds we'll help you find the best stuff that deserves your cash, from the ultimate lipstick to a durable iron to replace the one that broke (RIP). All our choices are completely independent but we may earn a small commission if you click a link and make a purchase.