Marks and Spencer will stop giving out plastic knives and forks in stores from as early as next week, replacing them with wooden alternatives as part of plans to reduce plastics across its business.
M&S, which first announced the move earlier this year, told HuffPost the cutlery would be phased out over the coming month. They said it currently gives away 75 million pieces of plastic cutlery every year and will now replace those with wooden alternatives at all stores.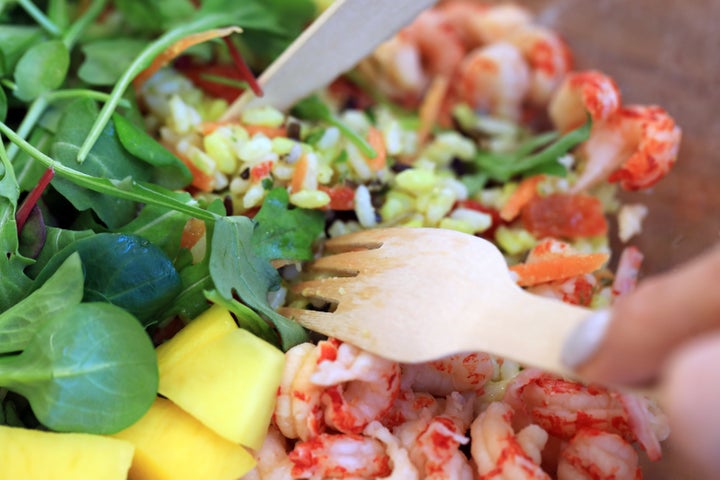 A spokesperson said it would also no longer produce new plastic cutlery - such as for picnics and BBQs for sale - and would "sell through" all existing lines and introduce sustainable bamboo alternatives early next year.
"We're passionate about cutting out the unnecessary use of plastic and helping our customers reuse and recycle more," Mike Barry, sustainable business director at M&S said.
The pressure to find sustainable alternatives to plastic and to cut back on waste is mounting and supermarkets and food chains are taking steps to address the problem - with mixed success.