Taking the UK's fight against plastic pollution a step further, Iceland has become the first supermarket to install a reverse vending machine in store, allowing shoppers to return their used plastic bottles.
The machine – which will be trialled in Iceland's Fulham store for an initial six month period – will reward shoppers with a 10p Iceland voucher for each returned used plastic bottle.
This move is in line with the Government's planned plastic recycling 'deposit return scheme', which was proposed in March. Scotland meanwhile committed to a bottle deposit scheme last year.
"The vocal support Iceland has received since announcing our intention to eradicate plastic packaging has shown us that there is a huge public will to tackle the scourge of plastics," Richard Walker, Iceland's managing director, has said. This comes after Iceland's announcement that it will be rolling out a plastic-free mark on its packaging that will highlight eco-friendly options for shoppers.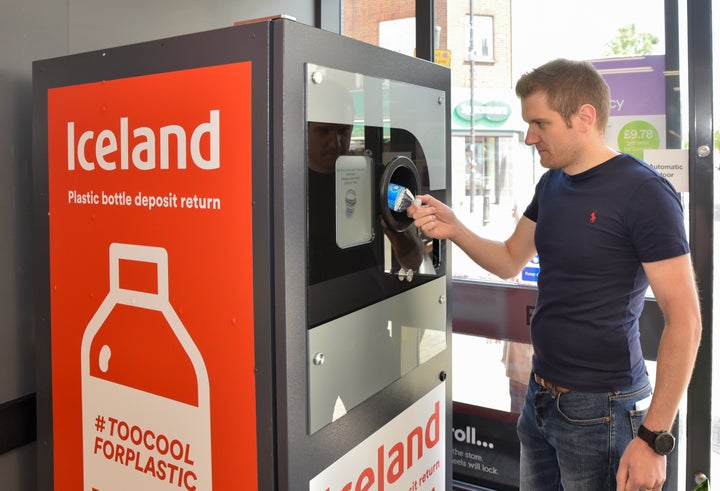 Hugo Tagholm, CEO of Surfers Against Sewage – a campaign organisation that organised a letter to Michael Gove earlier this year demanding a UK-wide deposit return scheme – said that Iceland's move will "put the power in customers' hands to say no to plastic pollution, and incentivise them to participate in the proven solutions for a plastic free ocean."
The UK government has drawn inspiration from Norway's successful deposit return scheme - called 'panteordning' in Norwegian - which has a network of reverse vending machines situated at supermarkets and other food shops, where shoppers can collect either cash or supermarket vouchers for their returned plastic containers and bottles.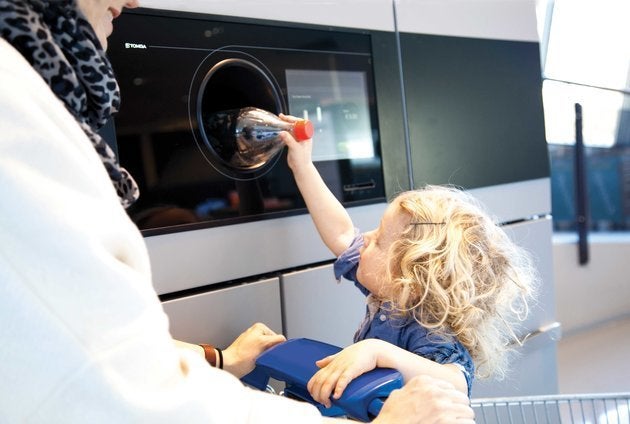 Other European countries such as Germany, Croatia, Estonia, Sweden and Finland already have effective bottle deposit return schemes in place.They are also run across 10 US states, eight out of 10 Canadian provinces and Southern Australia. It also seems that introducing one can affect change very quickly. Lithuania, for instance, has managed to achieve a 93% return rate in just three years.
"With one million plastic bottles worldwide purchased every minute and many of these finding their way into our oceans and rivers, the environmental threat they pose is huge. It's encouraging to see a national supermarket chain [like Iceland] taking the first steps toward full responsibility for its plastic pollution," Mike Childs, plastic-free campaigner at Friends of the Earth, told HuffPost UK.
However, he is adamant that more action is needed. "Measures such as deposit schemes and recycling are important aspects of the solution to plastic pollution, but ultimately we need regulation from the government to eliminate plastic pollution."