One thing's for sure: if the Scandis do anything really well, it's sustainable living. And Norway's plastic recycling scheme is no exception.
The incentivised deposit system for recyclable plastic uses 'reverse vending machines' as collection points for used plastic containers, which are then taken to specialised recycling areas. These machines have been in place since 1972.
The deposit system itself has been in place even longer and, according to Ola Elvestuen, Norway's Minister for Climate and Environment, it's a core part of Norwegian routine. "It's become part of everyday life for most people. It's not only an environmental question, it's just become a habit," he told HuffPost UK.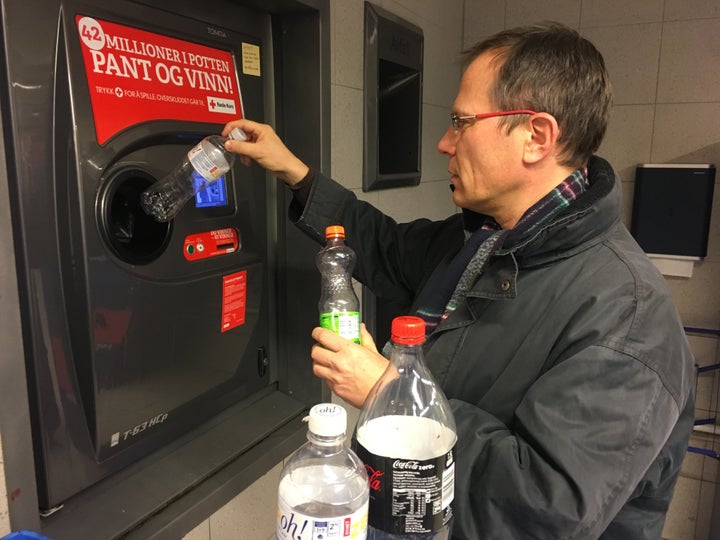 And the good news is the UK government is considering introducing a bottle recycling scheme similar to Norway's very successful example.
According to the BBC, a ministerial delegation has visited Norway to assess whether the UK could adopt a similar deposit system for plastic bottles and containers, to help reduce its national plastic waste footprint.
This turn in UK environmental policy has been a long time coming for some campaigning groups. Surfers Against Sewage, a grassroots movement tackling plastic pollution, have been campaigning for a UK-wide deposit return system for plastics for the last two years. At the end of 2017, it delivered a petition to Downing Street with 325,000 signatures supporting their Message In A Bottle petition, which voiced the need of a sustainable way to manage our use of plastics.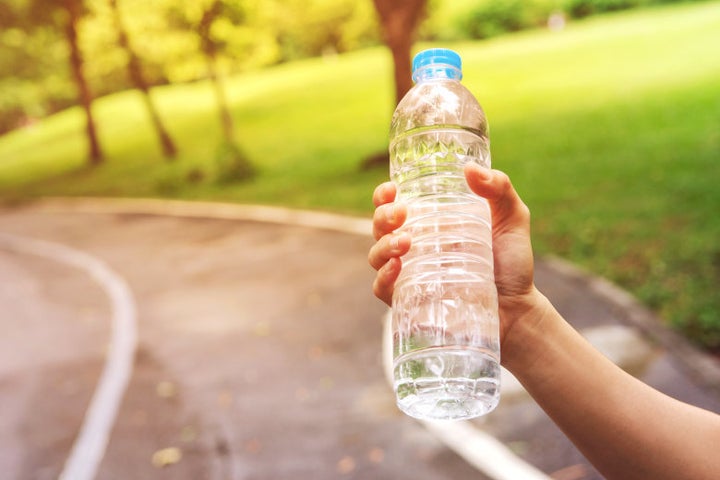 Hugo Tagholm, chief executive of Surfers Against Sewage, believes that a well-designed system will help reduce litter, as well as increase recycling rates in the UK. "Deposit systems are a proven mechanism to trap plastic and other valuable materials in the economy, rather than letting them escape onto our beaches and into our cities and countryside," he told HuffPost UK.
Delegations from Belgium, India and China also visited to see how the Norwegian system worked. Elvestuen believes Norway's successful recycling system can be adjusted to the UK's needs. "Countries should look at what others are doing to see what else can be learnt. The results [of this system] are so good that looking into it is definitely worthwhile."
How it works
Norway's bottle and tin recycling system - called 'panteordning' in Norwegian - involves an extra charge being added to recyclable products, which is paid back when you return them to a return point.
Situated mostly at supermarkets and other food shops, these return points are emptied regularly, the contents taken to a recycling facility.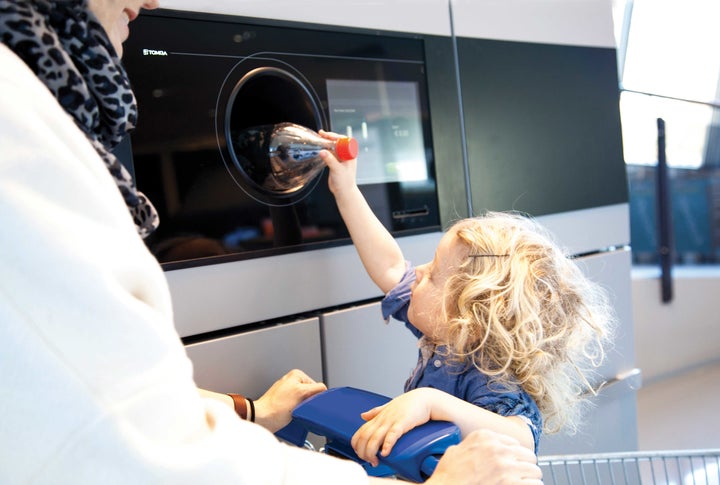 Each recyclable container is labelled with the amount you can claim back when you return it and the amount depends on how much liquid the bottle contains. Your deposit can also be paid back in either supermarket vouchers or exchanged for cash.
Even the schools are in on it. When it was found that children were binning energy drinks on their way to school, return points were set up outside schools to avoid these bottles going in general rubbish bins.
The scheme's owners, Norsk Resirk, even encourage Norwegians to return containers that aren't labelled as part of the scheme, as part of their determination to collect and recycle as many containers as possible.
These are the countries already doing it
They are also run across 10 US states, eight out of 10 Canadian provinces and Southern Australia. It also seems that introducing one can affect change very quickly. Lithuania, for instance, has managed to achieve a 93% return rate in just three years.